Cincinnati Reds' hitters have big second half in 2016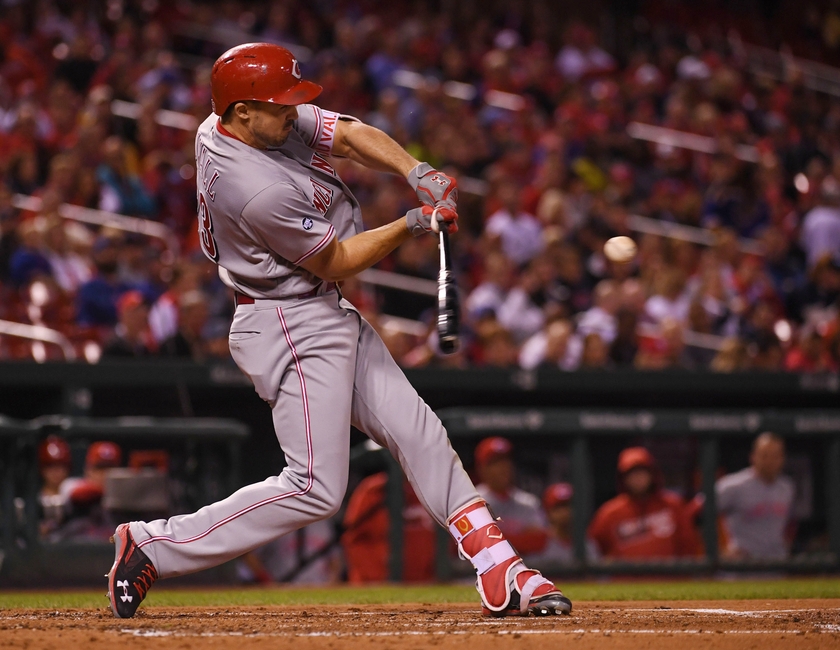 The Cincinnati Reds had the best hitter in the second half in Joey Votto and others with a hot bat.
Cincinnati Reds' Joey Votto is the best first baseman in all of baseball.  He led the National League with a .408 average in the second half.  He also had a 1.158 OPS.
Those are MVP numbers, but other Reds had solid second halves.  Jose Peraza also had a great second half.  He began to play everyday once Jay Bruce was traded to the New York Mets.
Peraza batted .355 after the All-Star break.  He played in 47 of the games ranking second in stolen bases with 12 behind center fielder Billy Hamilton.  He played left field, center field, second base and shortstop.
Another surprise entrant for having a great second half was second baseman, Brandon Phillips.  Phillips batted .335 with a .350 OBP.  With those sort of numbers he could have been a top of the order batter all season long.
Phillips finished only fourth on team with only 59 games played.  That didn't stop him from being second on the team in hits behind only Votto.  Phillips did this while continuing to play second base.
Phillips was eighth in hits among second basemen in the second half.  He was also sixth in doubles.  Showing that the Reds' offense has a long way to go, though, Phillips ranked 14th in runs scored.
Minor League Baseball: 2016 Gold Glove Winners
This offense needs to come together for the team to be successful in 2017.
Those are big numbers for Votto and Phillips, but what are the expectations that the veterans can repeat them?  That would be even more impressive than the numbers were the first time.  Phillips will be lucky to hold onto his starting position next year.
Peraza could repeat his numbers.
Where he will play could hinge on health or contracts in the future.  He isn't likely to play himself into any one position in 2017.
So who could be added to the hot second half list to be hot in 2017?  Could Eugenio Suarez take a step up?  Will Adam Duvall put a complete season together?
Duvall is probably the best candidate.  The media overestimated his slow second half.  In actuality, his slugging number was just a bit down.
Duvall was second on the team behind Votto in home runs in the second half.  He was also second in doubles.  Duvall has a chance to be a complete slugger next year.
Want your voice heard? Join the Blog Red Machine team!
The Cincinnati Reds need two hot halves to compete in 2017.  The pitching staff will still be young and there will still be some holes on offense.  At least there are some bright spots to look for.
More from Blog Red Machine
This article originally appeared on