Cincinnati Reds have surprisingly few roster spots open despite a tough 2016 season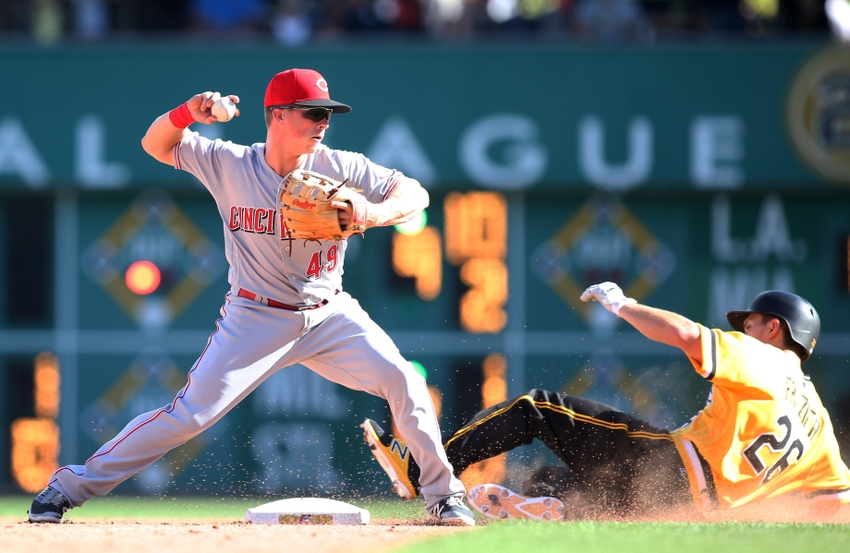 The Cincinnati Reds have most of their 25 man roster set for 2017 even with roles open across the board.
Depending what happens with Brandon Phillips, the Reds either have one open starting spot in the field or none.  If Phillips finally gets moved, then second base will be a fight among Jose Peraza, Dilson Herrera of the Jay Bruce deal and possibly Tony Renda.
Another position that has a battle is catcher.  The battle though may be for back-up or starter depending upon the health of Devin Mesoraco.  The Reds will likely have two other catchers on the roster besides Tucker Barnhart, who has filled in for the past two seasons when Mesoraco was out.
In the starting rotation Anthony DeSclafani, Dan Straily, and Brandon Finnegan are set barring another injury.  Robert Stephenson is also the odds on favorite  to win a spot, if he is healthy in spring.  That leaves one spot in the rotation for everybody else.
Homer Bailey will be the starter if he is finally healthy.  If not, Tim Adleman is the short-term solution and Cody Reed the long-term solution.  The dark horse for that spot is top prospect Amir Garrett who hasn't been able to go quite deep enough into games to be viewed as ready as Stephenson for a spot.
The bullpen and the bench each have more questions that the rest of the roster combined for 2017.
The bench is full of questions.  Assuming that Phillips is still in town, Peraza will be the bench player extraordinaire.  Arismendy Alcantara will be given every chance to win the back-up spot to partner with Peraza,
That will leave one spot wide open.  Right now someone who can play third would have the inside track.  The Reds don't have much in the way of third base depth, so they may look for a Rule 5 selection or minor league free agent to fill this hole.
The last spot where there may be some roster flexibility is the bullpen.  Right now Michael Lorenzen and Tony Cingrani have set roles and set roster spots.  Blake Wood and Raisel Iglesias both have roster spots, but may be sent out in trades due to the high value put on strikeout pitchers this off-season.
Want your voice heard? Join the team!
If you've keeping track, that's 22 of 25 roster spots set in stone unless a deal happens.  The last three roster spots may be open, but one of those bullpen spots is likely for a lefty specialist.  That leaves two roster spots for everybody heading into spring training.
This article originally appeared on