Cincinnati Reds have seven roster spots and numerous players to protect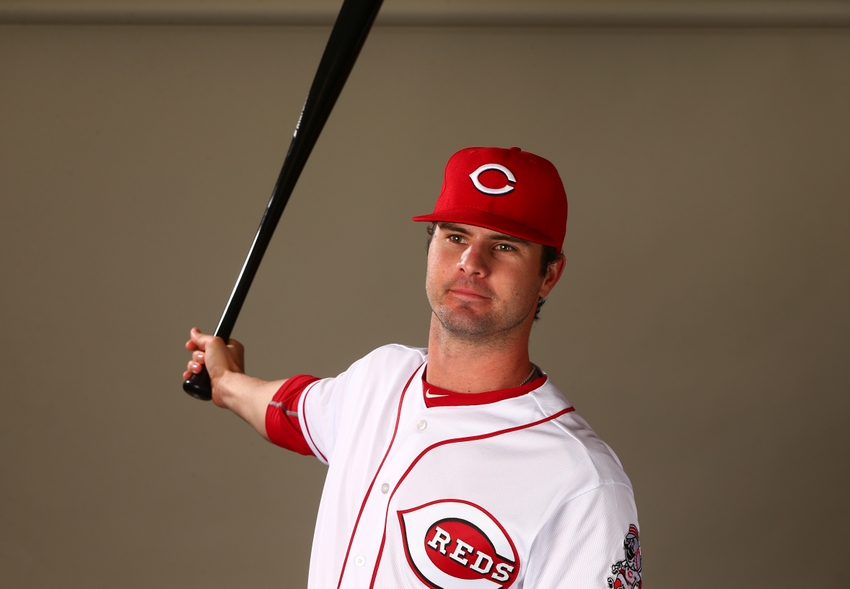 The Cincinnati Reds find themselves trying to figure out which players other teams may want before the Rule 5 draft.
The Cincinnati Reds have cleared seven roster spots to use to protect minor leaguers from the upcoming Rule 5 draft.  Now they must add the seven they want to keep the most.  The decisions will be easier than they might first appear.
The first person is an easy, automatic selection.  Jesse Winker, the next big thing in Cincinnati, will be added to the roster.  A 2012 first round pick, Winker has been close the bigs for two years now.
The other person who is likely automatic is Keury Mella.  He came to the Reds with Adam Duvall in the Mike Leake deal.  He's just now hitting his stride.
The next player likely added to the forty man roster is Zach Vincej.  He is a defensive minded shortstop who has gotten better offensively each season.  He looks like a better version of Zack Cozart.
More from Blog Red Machine
Nick Routt is the final automatic selection.  Routt has the profile of being a closer someday, but right now Routt is a middle reliever.  As he continues his progression to the big leagues he is likely to begin picking up save opportunities.
With three roster spots left the Reds have to balance their need to add a Rule 5 player with the risk of losing someone else.
The Reds are going have to leave one spot open so that they are eligible to make a selection of their own from another team.
That means that there are two spots remaining after they protect the first four.  Protecting a pitcher will tell us the Reds like their offensive players.
The next most likely protected player after the first four is Chad Wallach.  He has shown the ability to get on base as a catcher and a first baseman.  If the Reds can find a position for him and he can hit for a slightly better slugging percentage, he will be in Cincinnati eventually.
The last spot is a little tricky.  The Reds have a ton of good hitters and some decent starting pitching.  Whether or not a reliever beyond Routt is worth saving is questionable.
Want your voice heard? Join the Blog Red Machine team!
That probably means that Brandon Dixon, Arizona Fall League star, is the last player protected.  Finally, he has done a great job of working on getting on base and playing first full time this fall.  He is likely to stay because he has the most trade value of the remaining options.
This article originally appeared on