Cincinnati Reds have decisions to make with tender deadline looming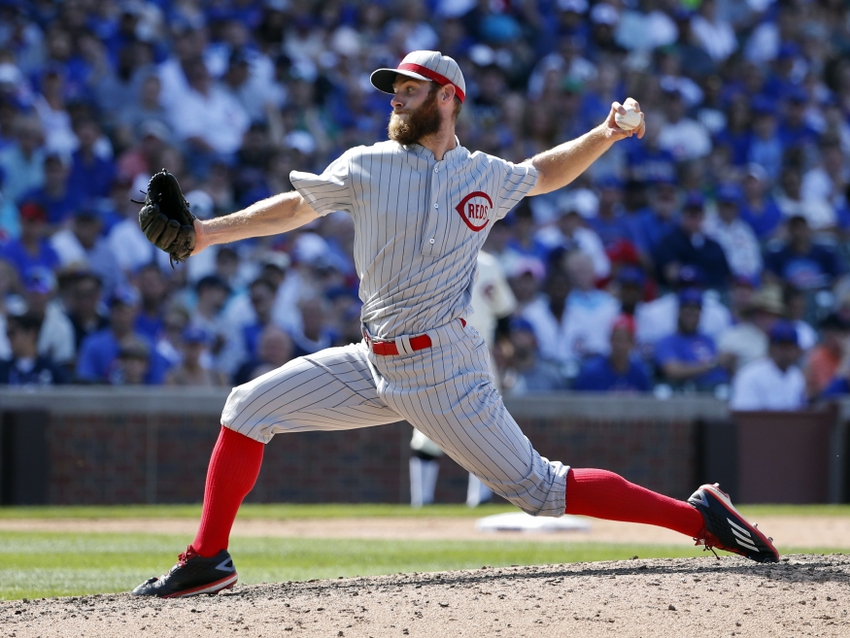 The Cincinnati Reds have four arbitration eligible players this year and a handful of other non-tender options.
The largest tender decision the Cincinnati Reds have to make this year is Tony Cingrani.  He has fallen short of every role that the Reds have ever granted him.  Cingrani earned 17 saves, but was mediocre overall.
Numbers like Cingrani's are tough to swallow heading into arbitration.  Usually saves and high leverage appearances pay, but the Reds were forced into his usage pattern.  The Reds will likely offer him arbitration in hopes that he can finally have a consistently good season in 2017.
Another situation that will warrant observation is the case of Blake Wood.  This is the second time that Wood has been eligible for arbitration, but the first time he has gone through since he was a free agent last off-season.  This year how his arbitration goes could factor into whether he stays on the team.
Wood came on in the middle of the inning when the Reds needed a strikeout in 2016.  Teams are paying good money for strikeout specialists these days.  Given the likely arbitration number of over $2-million, Wood is a good trade candidate for this off-season.  The Reds could afford to keep him, but his value is more to other teams.
Zack Cozart and Billy Hamilton could also go to arbitration with the Cincinnati Reds this year.
Cozart is in his final go around in arbitration.  He will be a free agent following the 2017 season.  Cozart should earn between $4.5-million and $5-million in arbitration.  That means he may be a good mid-season trade candidate, once the Reds are sure that one of the young infielders is ready to step up.  Until then the Reds have one of the best shortstop situations in MLB.
Hamilton is going to arbitration for the first time as well.  He is around the same salary range as Wood.  As an everyday center fielder, that is highly affordable, but he needs to prove himself to stay beyond 2017.  He was good in 2016, but could have started the season batting seventh.
Want your voice heard? Join the Blog Red Machine team!
The Reds don't have any great non-tender options as they likely would have waived them to clear more room for Rule 5 eligible players they could lose to other teams.  Ramon Cabrera was on the way out perhaps, but he likely only went down to the minors because the Reds found a more offensive based catcher.  The Reds want to find non-tendered players to add to their roster.  Chris Carter has already left the Milwaukee Brewers, so Adam Dunn 2.0, the right handed version, could be at GABP this spring.
More from Blog Red Machine
This article originally appeared on