Cincinnati Reds' fifth offseason priority – find a late inning reliever reclamation project to add to the bullpen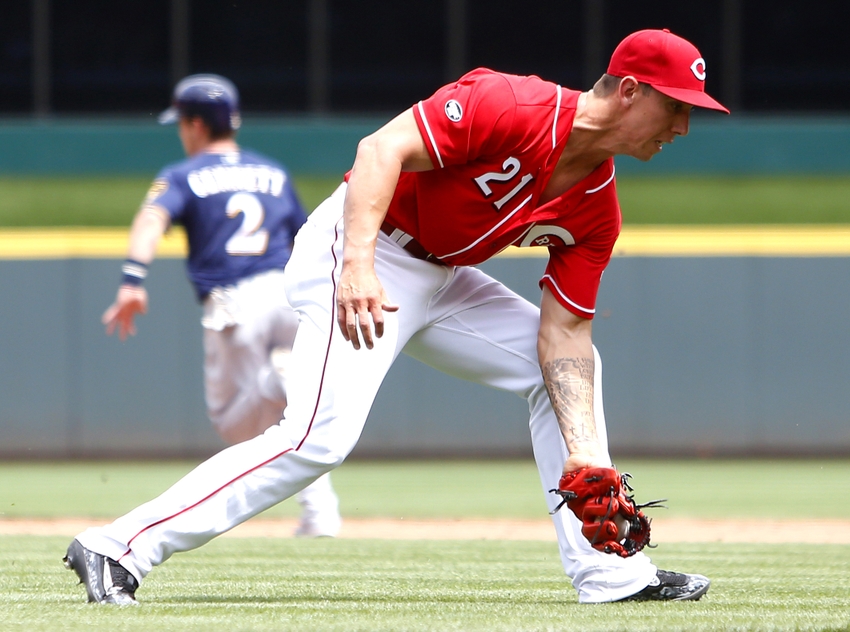 The Cincinnati Reds need to have a veteran presence in the bullpen to help Michael Lorenzen transition to closer.
The Cincinnati Reds will have an active off-season rebuilding a bullpen that was the worst in baseball during the first half of the 2016.  There's a decent chance that bullpen members Blake Wood and Raisel Iglesias will be moved this off-season while their value is high.  That will put a lot of pressure on Lorenzen and lefty Tony Cingrani, who just became a full-time reliever in 2016.
The Reds have veteran options in free agents Ross Ohlendorf and Alfredo Simon.  Ohlendorf has never been a closer at the MLB level.  Simon was the closer for the Baltimore Orioles.  He is far enough removed, though, that it probably makes sense to bring in someone else.  Plus, neither Ohlendorf nor Simon is a shoo-in to return in 2017.
The Reds thought that they had a good trio of young veterans heading into 2016 in Cingrani, J.J. Hoover, and Jumbo Diaz.  Cingrani had a decent year, but Diaz went up and down between Triple A and Cincinnati, and Hoover lost his spot on the forty man roster.  For 2017 the Reds appear to be getting even younger in the bullpen.
Minor League Baseball: 2016 Gold Glove Winners
There are plenty of veteran relievers that teams will be looking to move in the off-season to clear up roster spaces.
Contending teams have a tendency to collect relievers as injuries mount up in season.  They also tend to be more willing to pay extra for veterans who have been there before.  The Reds can take advantage of that tendency to add a veteran on the tail end of his career for the 2017 season.
There are three relievers in particular that could be attractive options for the Reds.  First, there is Jason Grilli most recently of the Toronto Blue Jays.  He may not have his option renewed in Toronto and is in what is undoubtedly his final season, but he still has enough to teach young pitchers how to relieve.
Another pitcher is John Axford of the Oakland Athletics.  He only has one year left on his contract and has recent experience as a closer.  He would fit in as a half season solution and a trade deadline piece.  The first half of the season he could tutor the Reds' young pitchers.
The third pitcher that comes to mind is Joakim Soria.  The Kansas City Royals signed him to a multi-year but have other things that they need to spend money on this off-season.  The Reds could flip him mid-season.  They could also raffle him off during next year's off-season after he teaches the young relievers how to be professionals.
More from Blog Red Machine
This article originally appeared on