Cincinnati Reds' fans deserve to see top starters in last home stand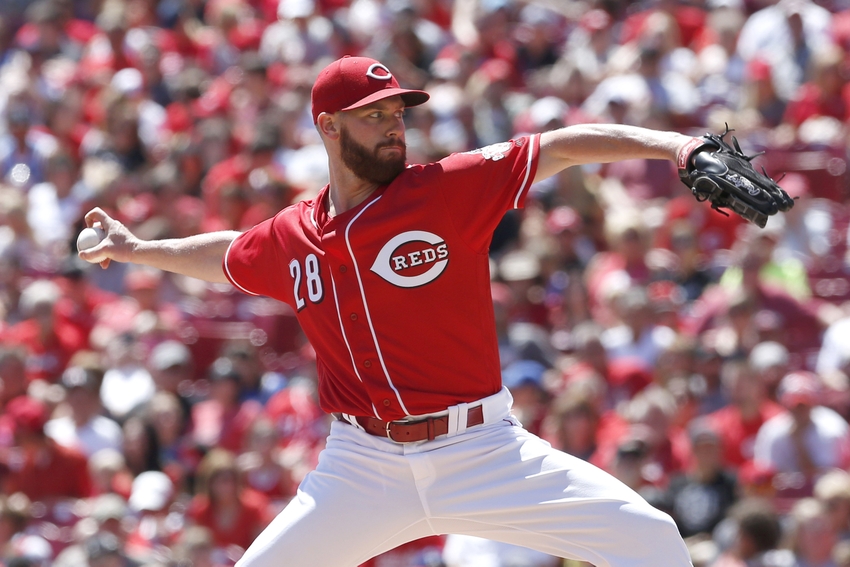 The Cincinnati Reds' Big Three pitchers should be called upon to end this tough season on a high note.
It's time for the Cincinnati Reds to plan out the rest of the season.  After the embarrassment of being forced to start Josh Smith, the Reds need to consider who and when they want to start games the rest of the year.  They should do so in reverse.
On October 2nd the Reds' season will thankfully end.  In order to help the fans forget this difficult season the team should start this year's ace, Dan Straily.  He is the only pitcher with double digit wins.  Straily and DeSclafani are the only two starters with winning records this year.
Speaking of DeSclafani, he should start on Saturday.  He was the ace of the Reds' rotation before an injury in spring derailed half of his season.  Now he is on pace to start Opening Day in 2017, if he can stay healthy.  To see him start the last Saturday game of the year would a good send off for the young pitcher.
That leaves the Friday night fireworks game.  What better pitcher to start that than Brandon Finnegan?  He has caused more fireworks to go off than any other starter in the National League.  Only Straily appears to have any chance to catch Finnegan as the pitcher giving up the most home runs in the NL this year.
Want your voice heard? Join the Blog Red Machine team!
The Big Three have earned this privilege.
With all due respect to Tim Adleman and top prospect Robert Stephenson, the Big Three deserve their moment in the sun.  Finnegan and Straily carried this ballclub the first half of the season when the bullpen couldn't hold a piece of paper in a soft breeze.  DeSclafani has come back in the second half of the season and won five games.
There's more to this weekend, though.  The Big Three are ninth, tenth, and eleventh in the league in strikeouts in the second half of the season.  Cy Young candidates Jon Lester and former Red Johnny Cueto surround them in the strikeout rankings.  These three appear to be legit and all three are Reds' property for next year.
Beyond strikeouts, they are all in the top 26 in IP in the second half too, with Finnegan being the only one of the three out of the top ten.  That leads a bit into the not so good stat of home runs, as well.  All three of them are in the top six of home runs allowed in the second half.  Straily leads the entire NL with 15.  Let them start the last weekend and watch the homers fly.  Hopefully, the offense can score more.
More from Blog Red Machine
This article originally appeared on