Cincinnati Reds don't have a role that fits for arbitration eligible lefty Tony Cingrani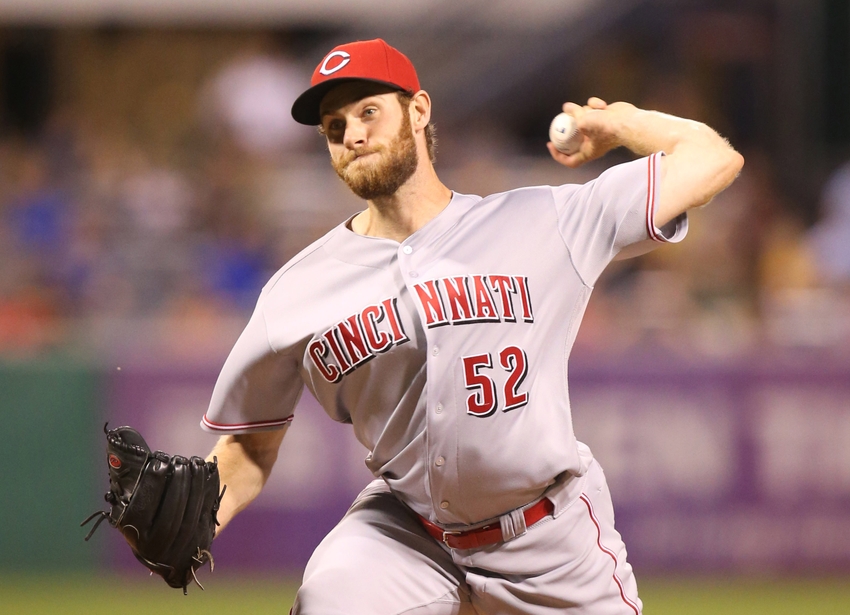 The Cincinnati Reds have been high on Tony Cingrani for five years, but they are about out of roles to try him out in.
He's been a starter, a middle reliever, and a closer for the Cincinnati Reds, but Tony Cingrani has no role on the 2017 Reds.  The Reds have a new back end of the bullpen pitcher in former starter, Michael Lorenzen.  With Lorenzen in place Cingrani has lost his role from 2016.
Cingrani's stat line doesn't point to a specific role on the staff.  Cingrani had 17 saves in 2016, but also an ERA over 4.00.  That makes Cingrani ill-suited to high leverage situations.
As a reliever he may be a lost cause.  He allowed 11 of 29 inherited runners to score.  That's more than one of three base runners.
He also only retired 34 of 65 of the first batter he faced every outing.  That makes him both bad as a lefty specialist and as a mid-inning option.  That's an OBP of nearly .500.
To pile on, Cingrani's WHIP was 1.44 in 2016.  That is barely better than replacement level.  That would make him a back end of the rotation starter, not a late inning reliever.
Yet Cingrani had 17 saves for the Reds in 2016.  That shows that the Reds really want to see Cingrani succeed.  Where do the Reds see him succeeding?
The Cincinnati Reds can only put Cingrani in a multi-inning relief role if he is going to continue to pitch like a low leverage reliever.
In the hyper inflated reliever market, Cingrani will stay a Red.  He is just good enough that they cannot afford to just let him go.  He is just bad enough that he wouldn't be worth much in the trade market.
Stretching Cingrani out this off-season is the best option that the Reds have.  He is the best option they have returning for a low leverage multi-inning reliever.  He also could earn a second chance as a spot starter.
There is an increasing amount of buzz coming from the Reds that Homer Bailey won't be ready to pitch to start the 2017 season.  They also seem uncommitted to Tim Adleman as a  short-term starter.  That leaves them a reliable starter short.
Want your voice heard? Join the Blog Red Machine team!
Cingrani was another of those classic Reds' five inning starters that was good for five, but bad in the sixth.  Could Cingrani learn a solid third pitch?  That's the problem with Cingrani.  He could be a lot of different things, but he isn't good enough at any of them to be anything more than a short-term replacement.
More from Blog Red Machine
This article originally appeared on