Reds' Billy Hamilton scores from second on passed ball thanks to Cubs' laziness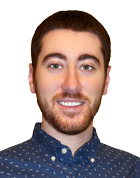 Cincinnati Reds center fielder Billy Hamilton is one of those players that you never want to see on the basepaths. He has the speed to score from first on a single or on a pop-up sacrifice fly when standing on third.
He can also turn a routine passed ball into a run … from second base. On Tuesday against the Cubs, catcher David Ross let John Lackey's pitch go between his legs. Ross lollygagged on his way to the ball, which Hamilton noticed. He also saw that Lackey had no interest in covering home.
The result was a run for the Reds and an embarrassing lapse in judgement from the Cubs. Despite the gaffe, Hamilton's speed can't be understated because he was rounding third before Ross even picked up the ball. It was quite the hustle play.