Cincinnati Reds call up top prospects to start September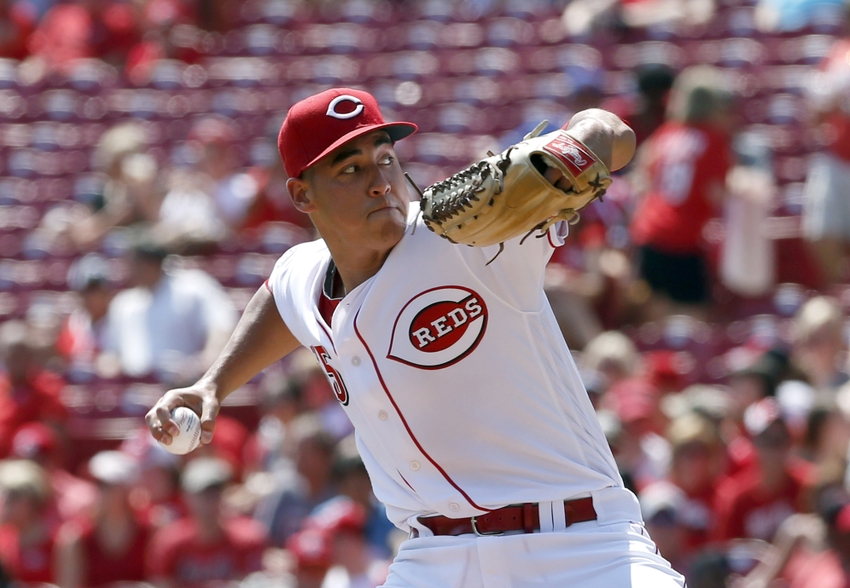 As the calendar turns from the dog days of August to the beginning of fall in September, things appear to be heating up on the Cincinnati Reds roster.
You could even call it the Red hot roster…  With what the Cincinnati Reds hope to be their superstars of the future coming for a September cup of coffee, here's a look at the top prospects joining the Reds this September.
Robert Stephenson
Stephenson is the Reds' projected ace of the future. He came up early in the year and put in two good starts.  Since then he has started 24 games in Louisville with a lower strike out rate and a higher WHIP than the front office was anticipating.  He'll likely replace Tim Adleman in the rotation with Adleman ready to come in if Stephenson gets into early trouble.
Cody Reed
Reed has pretty much proven all that he can in the minors, but he has also proven that he is not major league ready, yet.  In his mid-season trial Reed made ten starts for the Reds, averaging less than five innings per start.
His WHIP of 1.80 is second worse among pitchers that made at least ten starts for the Reds this year, trailing only Alfredo Simon.  Reed will likely be used on long relief or to spot start in Homer Bailey's spot in the rotation.
Wandy Peralta
Peralta is on the Reds' forty-man roster because he has had a good season as a set-up man in the minors this year.
He has been both a starter and a reliever in his professional career with the Reds.
This year it looks like he finally gained enough control to be a viable major league pitcher.  They'll be testing him as a lefty specialist the rest of the way to see if he can make the big league roster next spring.
Keyvius Sampson
The Reds don't really know what to make of Keyvius Sampson.  He has been a starter and a reliever for the big league team. He started 12 games in 2015 and only made one spot start this season.
On the flipside, he relieved one game last year, but has made 11 this season.  He's been split in the minors this year too.  It appears as though the Reds are just going to keep him hanging out for as long as they can as a just in case guy.
Dilson Herrera (?)
Herrera hasn't been called up yet, but he should be.  After coming over in the deal that sent Jay Bruce to the Mets, Herrera is the second baseman of the future or at least 2017.  The Reds did just call up Louisville Bats' second baseman, Hernan Iribarren, but he is a slightly more offensive version of Ivan Dejesus and older to boot.  Their front office needs to find out what they have in Herrera, not Iribarren.
The Reds are looking forward to 2017 with their young players.  Several prospects are still missing, most notably Jesse Winker and Steve Selsky.  There's month left in September, but the Cincinnati Reds' fans are ready for next season to begin.
More from Blog Red Machine
This article originally appeared on