Cincinnati Reds announce their spring training non-roster invitees and show where their weaknesses are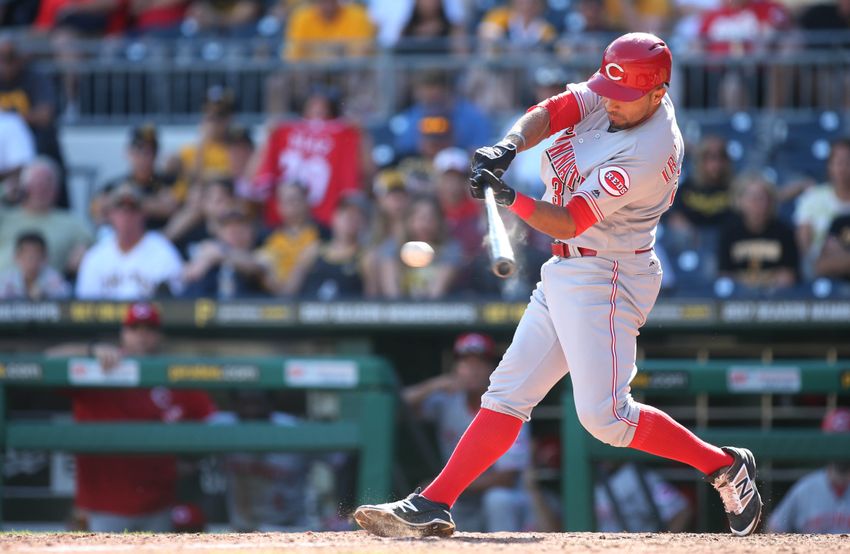 The Cincinnati Reds announced their spring training non-roster invitees, showing us where they think they need help.
Of the 19 invitees the Cincinnati Reds only invited 9 pitchers to camp so far.  That shows a high level of confidence in the pitchers already on the forty man roster.  Six of them are right-handed and the focus is clearly on starting pitching.
The biggest name in the group is Vladimir Gutierrez, the fifth ranked prospect in the Reds' organization.  The Cuban pitcher signed with the Reds in September for $4.75-miilion.  The hope is that he can be another Raisel Iglesias and make the transition to the big leagues quickly.
The other big name of the pitchers is Ismael Guillon.  Guillon is a classic flyball/strikeout pitcher who the Reds have long viewed as a big league starting pitcher.  Unfortunately, he has been with the organization since 2010 and has never made it past A-ball.
The Reds have on notable relief pitcher headed to Goodyear as a non-roster invitee.  Kevin Shackelford, who came over with Barrett Astin in the Jonathan Broxton deal in 2015, is coming to spring training after dominating in in both Double-A and Triple-A.  The duo may be the back end of the bullpen by the time the Reds are ready to compete.
The Cincinnati Reds also invited catchers and infielders in order to help fill out the roster in Goodyear.
The biggest name of the infielders is corner infielder, Patrick Kivlehan.  He is a former top prospect of the Seattle Mariners, whose power suddenly declined in the past two seasons.  He projects similarly to Adam Duvall with third base as his primary position.
Behind the plate, the biggest name is former Miami Marlins' starter, Rob Brantly.  He lost his job as a starter with them.  At the same time he catches and owns a left-handed bat.  He will have an uphill battle to beat out both Rule 5 draftee Stuart Turner and recent waiver wire claim Juan Graterol.
Speaking of waiver wire claims, the Reds also invited recently claimed outfielder Gabriel Guerrero.  The claim of Guerrero surprised pundits because it came right after the Reds added Phil Ervin and Aristides Aquino to the forty man roster.  Now he'll get a second chance to play in Cincinnati.
Want your voice heard? Join the Blog Red Machine team!
The last non-roster invitee to mention is Hernan Iribarren.  He came up late last year and helped fill in for the injured Billy Hamilton in center field.  He played for the Milwaukee Brewers.  Then he spent time in Louisville rebuilding his career.
More from Blog Red Machine
This article originally appeared on