Cincinnati Reds' 2017 Probable Starting Pitching Rotation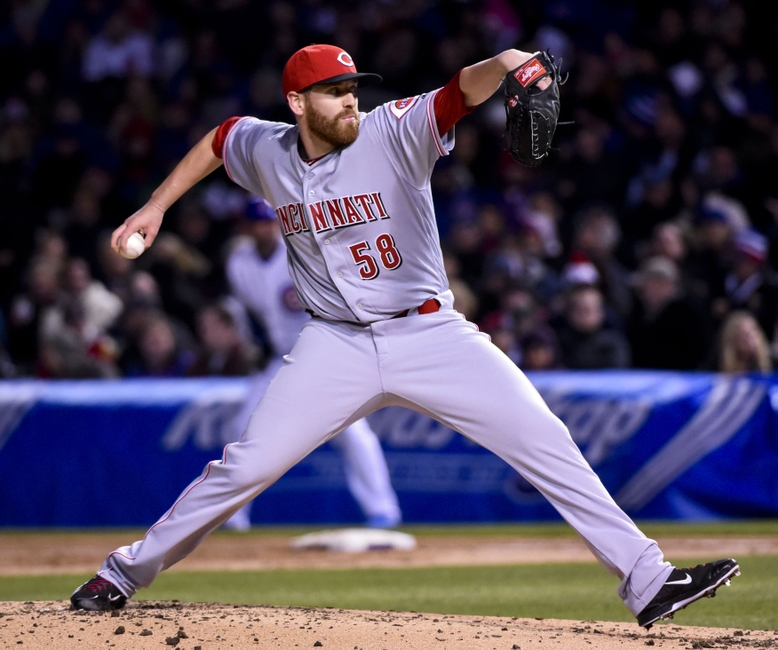 Cincinnati Reds fans, don't expect this year to be any different
The Cincinnati Reds haven't had a consistent rotation in so long. As fans, we all know this. We're all used to not knowing who in the world is going to start about halfway through the season. Whether it's injury, poor performance, or a trade, you have no way of knowing what you're going to get. Not to say the Reds haven't had very good and very consistent pitchers lately, because they have.
They've seen Johnny Cueto, who spent 7 good years with the Reds. Mat Latos, who spent 3 seasons with the Reds and gave the club two 10-win seasons. There's also Homer Bailey, who has been getting injured seemingly every year. The bad thing about that is none of them ever had a supporting cast. It was a one-man show every year.
Who should we actually expect to see in the starting rotation?
The Reds will most likely use Raisel Iglesias as  some sort of setup man, or even the closer, so we won't see him in the rotation. As of right now here is the expected rotation:
Anthony DeSclafani ( 9-5 Record, 3.28 ERA in 2016)
Brandon Finnegan  ( 10-11 Record, 3.98 ERA in 2016)
Homer Bailey  ( 2-3 Record, 6.65 ERA, but spent most of 2016 injured)
Dan Straily  ( 14-8 Record, 3.76 ERA in 2016)
Tim Adleman ( 4-4 Record, 4.00 ERA in 2016)
At first glance it looks fairly average top to bottom, pending Homer's' ability to stay healthy. Most of these guys are extremely young, and highly talented. Other than Anthony DeSclafani, you can't put too much faith one any of these guys just yet. Brandon Finnegan showed many signs of struggle and lack of control last year. Homer Bailey's body is just wearing down.
Dan Straily was a pleasant surprise last year. The journeyman put up decently impressive numbers. He has played for four different MLB teams, and he is only 28 years old. Dan has never won more than 10 games in a single season until last year, where he won 14. Maybe us Reds fans could be seeing a late career breakout from him. Tim Adleman is kind of a wildcard, as he didn't see too much of the field last year, as he only threw just shy of 70 innings. He could be an average 5th guy in the rotation, but the spot is more or less up for grabs.
Want your voice heard? Join the Blog Red Machine team!
Will the bullpen at least not be awful?
Well, statistically speaking, the Reds had the 29th best bullpen in the league last year. They were historically bad. Even with moving Raisel Iglesias to the pen, I still have no trust in that group to hold a team scoreless. They are inconsistent, and quite frankly not that talented. The Reds pitching woes won't be as bad as last year, but trust me, this staff won't fail to blow some games this year.
This article originally appeared on