Chris Sale traded to Red Sox for prospects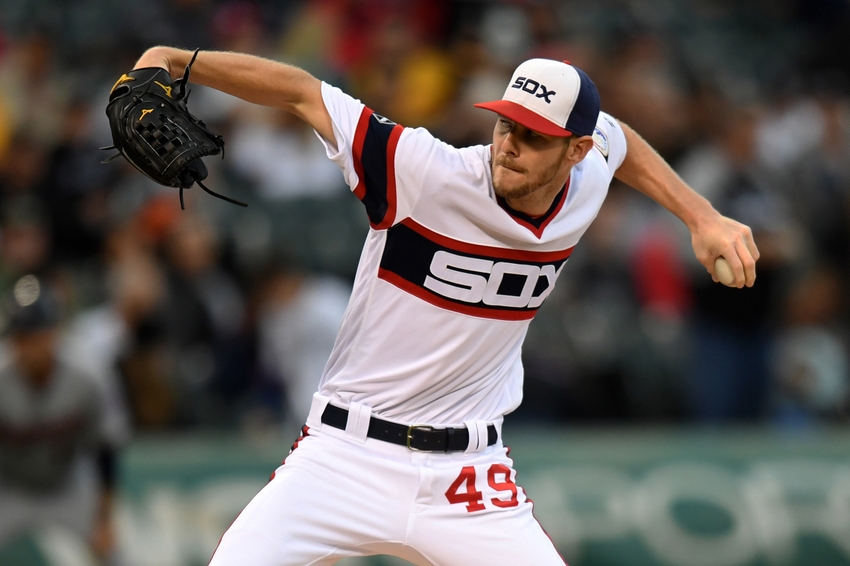 Chris Sale is certain to be the biggest fish in the offseason pool, and it took more than just money for the Red Sox to complete a blockbuster swap.
The Chicago White Sox have made it clear that they are committed to rebuilding mode, and swapping disgruntled superstar Chris Sale was the top priority.
They found a partner team was willing to give up the haul of assets which it will take to land the dominant lefty in the Boston Red Sox.
According to Fox Sports and MLB Network inside Ken Rosenthal, the Red Sox have emerged as the new home for Sale after closing on a deal:
A deal between respective two clubs was speculated about prior to the trade deadline last season, with the Red Sox reportedly unwilling to part with Cuban signee Yoan Moncada, a 6-foot-2 second baseman has been compared by some to the likes of a young Robinson Cano.
It seems that something has changed, as Moncada is reportedly the center of the trade for Sale, along with pitcher Michael Kopech and two other prospects.
Sale posted 17 wins and a 3.34 ERA in 2016 with a White Sox team that gained more attention for the unceremonious retirement of Adam LaRoche and Sale reportedly cutting up a number of uniforms he found to be restricting than their play on the field.
His career 3.00 ERA is no fluke, and the imposing lefty brings to mind comparison to Randy Johnson with his unconventional delivery and utter dominance on the mound.
The White Sox were reportedly looking to acquire five prospects in return for Sale, with the Red Sox having plenty of young talent to offer including outfielder Andrew Benintendi and third baseman Rafael Devers among the top prospects.
Letting an unproven yet highly anticipated prospect like Moncada go was surely difficult for Boston, especially in light of the fact that they have a current Cy Young winner in Rick Porcello on their roster.
Still, elite, young pitching is a prime asset that rarely comes available at the age of 28, and the Red Sox were not short on offensive firepower even without Moncada last season.
It was also thought by many that the Washington Nationals would be a threat to trade for Sale, but the hefty price tag likely deterred a team that is already veteran laden despite the contributions of rookie Trea Turner last season.
This article originally appeared on