Chris Sale trade: Twitter reacts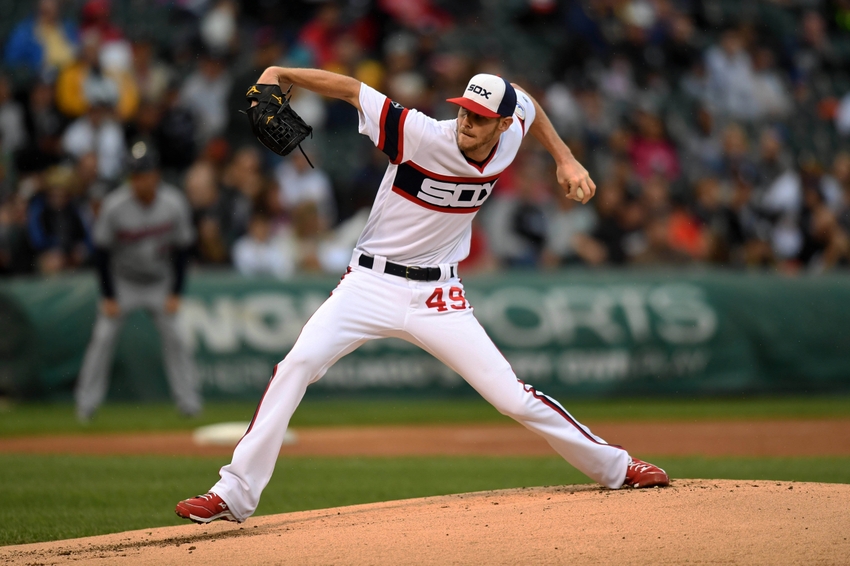 The Chris Sale trade sent Twitter into temporary chaos and pandemonium. Here are the best reactions. 
The Chicago White Sox have traded ace Chris Sale to the Boston Red Sox in a blockbuster deal which changes the landscape of the American League. Technically, the National League has been changed as well, since the Washington Nationals also wanted him.
Red Sox fans should be ecstatic about the trade. With Sale, Boston now has one of the best, if not the best, 1-2-3 rotation combos in all of baseball. The only team who has a better trio? Maybe the Chicago Cubs. An arsenal of such caliber hasn't existed since the Philadelphia Phillies with Cole Hammels, Roy Halladay, Cliff Lee, and Roy Oswalt. The Red Sox have two Cy Young winners in their rotation and another guy who has come darn close to winning one.
However, White Sox fans should be very happy as well. They got a huge return for their ace, and perhaps this starts a very necessary rebuild. Yoan Moncada is one of the best prospects in baseball and projects to be an extremely good player. Michael Kopech is a premier pitching prospect, ranking 93rd in the most recent top 100 prospects ranking by Baseball America. Though injuries have stalled his progression a bit, his fastball has a ton of potential.
This affects the American League because now everyone's looking up to the Boston Red Sox. While the Cleveland Indians are the reigning AL champions, it's hard to see the Red Sox as anything but the favorites to win the pennant. This could also affect how the Baltimore Orioles and Toronto Blue Jays proceed with their respective offseasons.
Naturally, Twitter erupted over the huge trade. Keep in mind the Red Sox already have David Price, so puns were all over the place. Here are the best reactions from the gigantic deal for Sale.
What do you think of the Sale trade? Are the Red Sox now the American League favorites? Or can the Indians once again outdo them?
This article originally appeared on