MLB commentator mocks Chris Sale by cutting tie on-air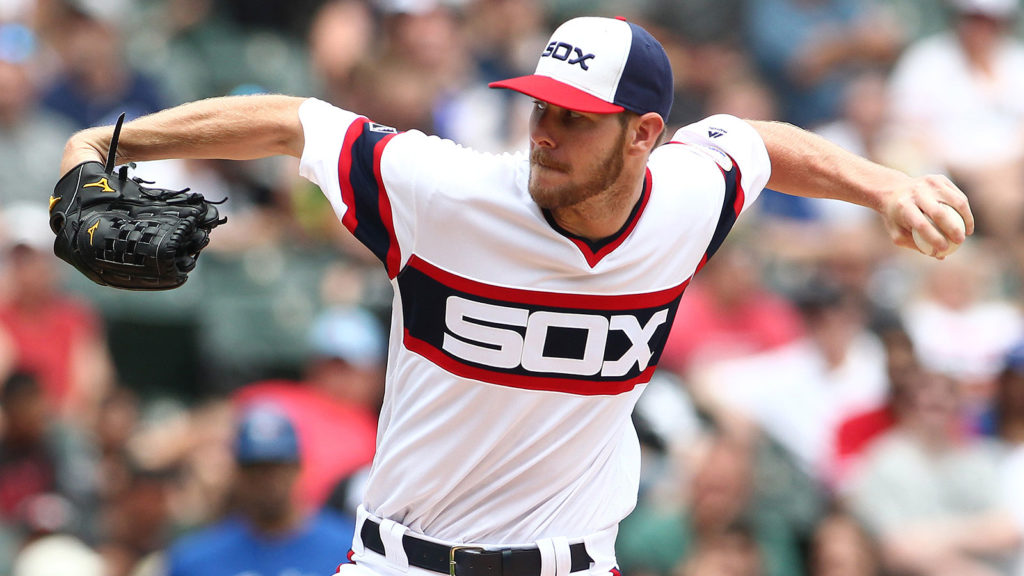 Chris Sale cut up a bunch of throwback jerseys on Saturday because they were uncomfortable and that's what you do when things don't go your way. Or something.
Naturally, the takes have been coming in hot and heavy about Sale and the disrespect or utmost respect of the game he demonstrated by refusing to play ball in a kit he didn't like.
Fans have since made signs clowning on the incident, and MLB commentator Rick Sutcliffe became the latest to mock this absurd event in baseball history when he snipped his tie on live television during Tuesday night's Cubs-White Sox game.
Asked if he had any words on the Sale situation, Sutcliffe replied "Nope" and executed his half Windsor.
R.I.P., you powder blue angel.
Dan is on Twitter. All jerseys go to heaven.