Chicago White Sox: White Sox Fans Offseaon Wishlist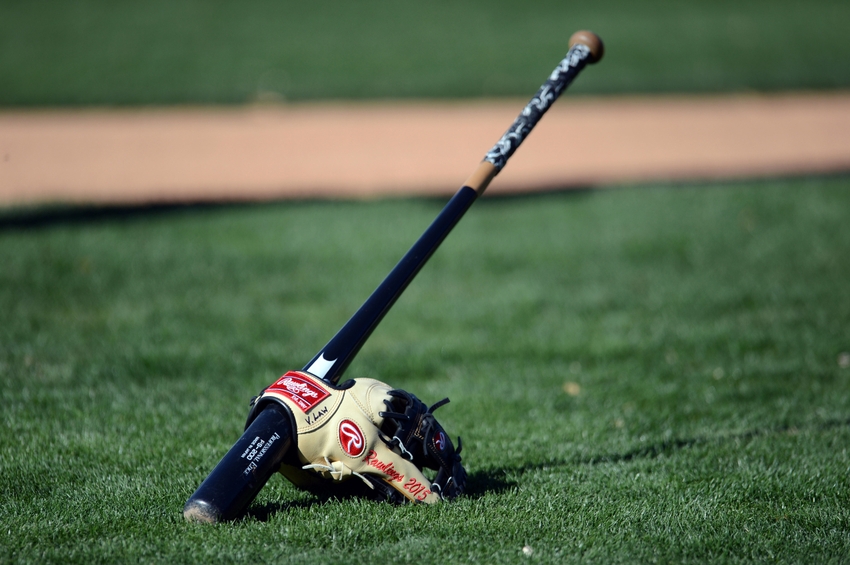 Free-Agency begins in just a couple days, and the Chicago White Sox have a lot of work to do in whichever course of action they chose. In the FanSided fan friendly fashion I polled White Sox fans around social media to hear what they want to see happen on the south side of Chicago this winter, here's the results.
Before coming to Call to the Pen, when I first started with Southside Showdown, the Chicago White Sox home on the FanSided Network I was put through training classes from the FanSided training team, and they stressed that this company that has grown from a single website to hundreds of websites and major partnerships, did so on the core principal of giving the fans the coverage of their team that they want. Giving fans the coverage that they might not get from major media outlets, and giving them a voice to express their feelings on their favorite teams.
So in FanSided fashion I decided to give the fans a voice on what they would like to see with their Chicago White Sox this offseason. I've given these fans my plan for rebuilding on the south side as well as my plan for staying the course, now I want to hear their ideas, and they're pretty good so you should too.
I polled fans across three different White Sox fan groups on Facebook that account for 16,826 combined members. These groups are an excellent place for anything White Sox, and ran by White Sox fans. James Duda (White Sox Pride & Passion), James Pries (White Sox Debating Cage) and Linda Gonzalez (White Sox Grinder Ball) all do an excellent job of giving White Sox fans a central hub to vent, discuss, debate and reminisce whenever they desire.
So without further introduction lets get into what the fans would like to see this offseason. The poll was based on which available free agents they would like to see the White Sox acquire in the coming months, here's the results.
Edwin Encarnacion: The slugging first-basemen led the voting with 26 percent of all of the votes, and would provide the White Sox with a reliable option at the designated hitter position in 2017. Encarnacion posted a .263 batting average with 42 home runs and a league leading 127 RBI in 2016 for the Toronto Blue Jays. Encarnacion has hit at least 30 home runs in each of the past five seasons, and posted 100 or more RBI in four of those five seasons. At 33 years old, Encarnacion has shown no signs of declined production that sluggers on the wrong side of 30 usually do, and I would imagine that a move to full-time designated hitter duties would help him sustain that production for a few more seasons.
Nobody, Just Blow it Up: I made a list of 11 free agents that could fill holes that the White Sox have, and some of the fans just weren't having that. They added their own option to the poll, hoping that the team would bypass the free agent spending and go full rebuild mode. That option actually received 20 percent of the votes, second to only Edwin Encarnacion.
I have been an advocate of a White Sox rebuild since the collapse that we witnessed this past May, and I have mapped out a potentially rebuild strategy her on Call to the Pen for that reason. I can't blame the fans, and in fact personally agree with the fans on this matter.
Dexter Fowler: The Chicago Cubs outfielder hits the open market again this winter, and 17 percent of the votes were in favor of the White Sox pursing Fowler to address the center field need on the south side in 2017. Fowler fills a couple needs for the White Sox if they do in fact acquire him. Fowler could hit lead-off, play a solid defensive center field, bring speed to the lineup and hit for average.
Fowler hit .276 for the Cubs in 2016, and added 13 home runs, 48 RBI and 13 stolen bases to his resume this past season. The performance was good enough for an MLB All-Star Game nod, as well as a 4.2 WAR in 2016.
More from Call to the Pen
Matt Wieters: The White Sox have had a need at the catcher position since fan favorite A.J. Pierzysnki departed the south side, and the fans believe that Matt Wieters is the best free agent solution this winter. It's no secret that I've lobbied for the Orioles backstop to assume the catching role for the White Sox, and I'm not alone.
Wieters hit 17 home runs and 66 RBI for the birds in 2016, while posting a .302 on base percentage and earning a nod to the 2016 MLB All-Star Game for the American League squad. Wieters would shore up the White Sox backstop need for the next few seasons if acquired.
Other Choices: Yoenis Cespedes was the next choice for White Sox fans, receiving eight percent of the vote, and proving that the Cespedes desire in Chicago that we saw last winter has cooled off significantly. If I would have ran this pole last season, Cespedes would have undoubtedly ran away with the vote. Jose Bautista, Josh Reddick, Jeremy Hellickson, Ivan Nova, Michael Saunders and Jason Castro all received a small percentage of the vote, nothing significant enough to give me the impression that White Sox fans would be interested in these moves. Even Tim Tebow got a couple votes as a write-in, obviously highlighting the excellent sense of humor that White Sox fans possess.
I have two significant takeaways this afternoon after putting together the results of the fan polls:
White Sox fans would be completely fine with a complete overhaul on the south side, so long as it's done correctly.
White Sox fans know what they're talking about! The top votes (outside of the rebuild scenario) went to three players that would fill three major holes on the White Sox roster. Dexter Fowler in center field, Edwin Encarnacion at designated hitter and Matt Wieters at catcher. Nice work White Sox fans!
Do you want to have your voice heard White Sox fans? Follow the links to my favorite White Sox fan groups above, and follow me on Twitter for more fan polls and reactions throughout the offseason! You can also e-mail me anytime with your White Sox questions or comments.
This article originally appeared on