Chicago White Sox: 'Shoeless' Joe Jackson's Game Bat Auctioned for $583,000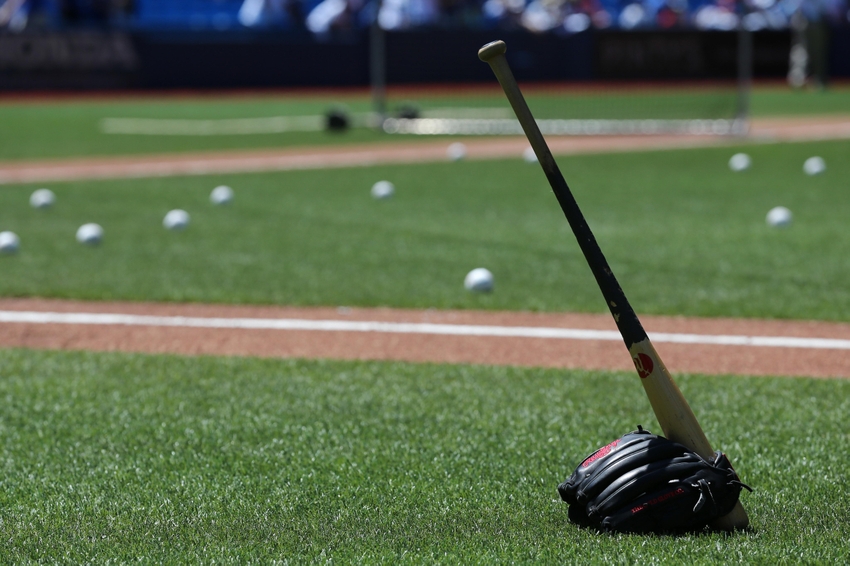 One of two remaining game bats used by Chicago White Sox legend "Shoeless" Joe Jackson sold for $583,000 in an online auction on Oct. 19.
"Shoeless" Joe Jackson is one of the most controversial figures in baseball and Chicago White Sox history, and his place in the game will never be forgotten.  Especially by fans.
On Oct. 19, one of the two remaining bats from his career, which he called "Black Betsy", was sold to an online bidder through the auction company Christie's, as reported by AP.  It's also the only bat with his full signature in script stamped into the barrel.
The bat was part of a two-day auction of baseball memorabilia, which came from the National Pastime Museum. While the price for Jackson's bat may seem high, it's far from breaking any records. A bat used by Babe Ruth in 1923 sold for $1.2 million in 2004.
And Ruth's bat isn't even close to the most expensive piece of memorabilia sold. Bleacher Report outlined the most expensive items sold, and, rather unsurprisingly, a jersey from Ruth's career leads the way with a selling price of $4.4 million. Mark McGwire's 70th home run ball comes in second at an eye-popping price of $3 million.
With only 57 in existence after he requested them to be removed from cigarette packs, Honus Wagner's baseball cards can sell for $2.8 million. Various items from Ruth's career round out the top 10 highest selling items of all time – but it's worth wondering how much current players' items will sell for in 50 years.
Could Mike Trout's rookie glove top $1 billion? Can a David Ortiz chain be enough to buy the city of Boston? Will Bryce Harper inevitably wear his"Make Baseball Fun Again" hat when he's elected president?
More from Call to the Pen
For those unfamiliar with Jackson's career, he played with the Chicago White Sox from 1916-1920 and is most known for his alleged affiliation with the "Black Sox" Scandal. In 1919, Jackson and other members of the White Sox were accused of participating in a conspiracy to fix the World Series against the Cincinnati Reds.
It was alleged that Jackson and the other players accepted money from gamblers in exchange for losing the Fall Classic. The players were acquitted of charges but were all banned for life from Major League Baseball.
Regardless of Jackson's role in the scandal, $583,000 is quite the sum for a wooden bat.
This article originally appeared on