Report: White Sox take flier on Jimmy Rollins with minor-league deal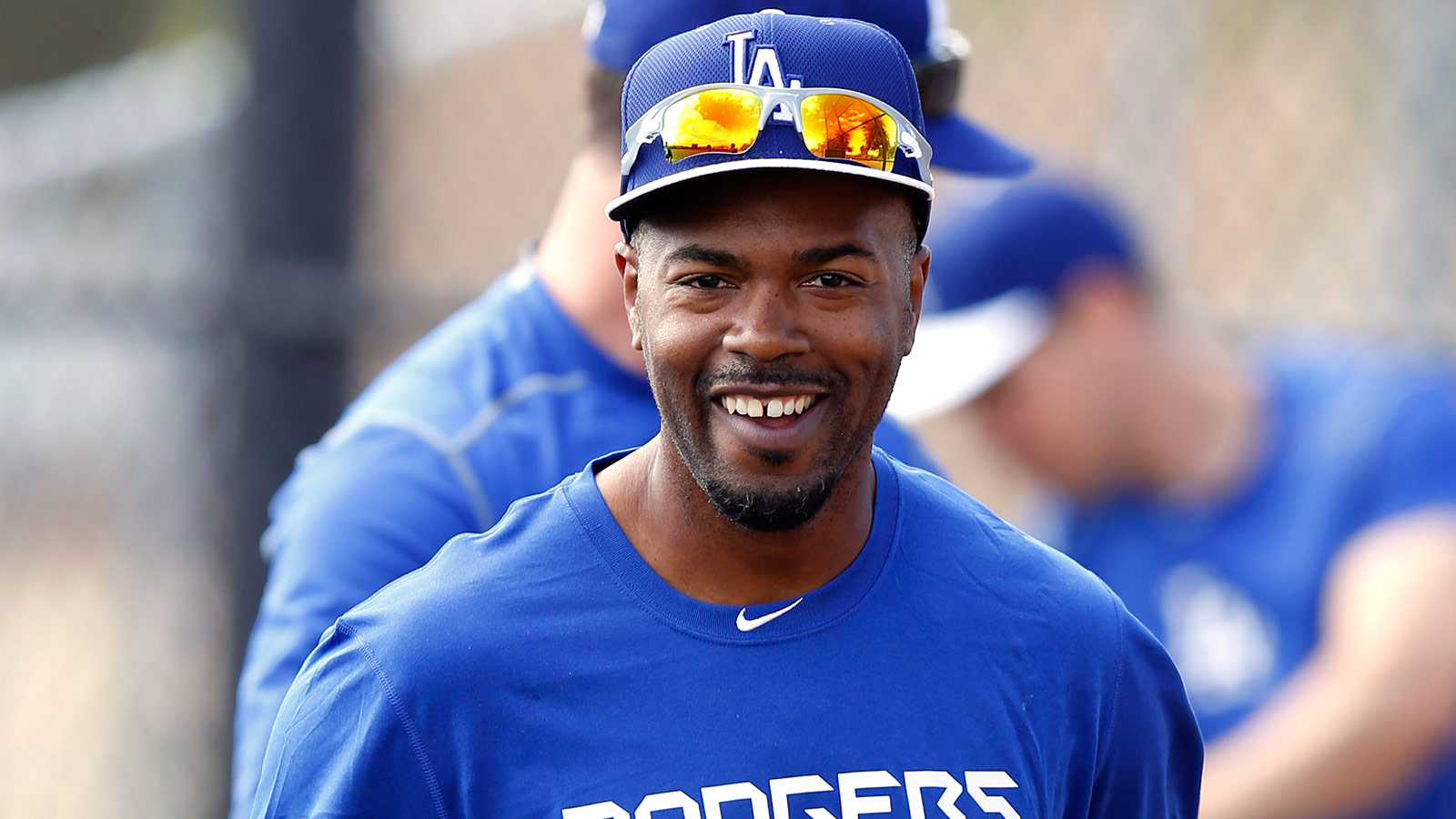 37-year-old infielder Jimmy Rollins has caught on with his third MLB organization.
On Monday, Dan Hayes of CSN Chicago reported that the White Sox have agreed with Rollins on a minor-league deal with an invitation to spring training. Ken Rosenthal confirmed the initial report:
#WhiteSox have agreed to terms with infielder Jimmy Rollins on a minor-league deal w/ an invite to camp.

— Dan Hayes (@CSNHayes) February 22, 2016
Source confirms: Rollins to #WhiteSox on minor-league deal, as first reported by @CSNHayes.

— Ken Rosenthal (@Ken_Rosenthal) February 22, 2016
Rollins spent last season with the Los Angeles Dodgers, the first season of his 16-year MLB career spent somewhere other than Philadelphia.
Though he stayed healthy enough to play in 144 games in 2015, Rollins had some issues offensively: he hit just .224/.285/.358 with 13 home runs and 41 RBI, good for a -0.1 WAR … though he did hit a game-winning home run on Opening Day:
If Rollins makes the White Sox out of spring training, he'll join a new-look infield that features newcomers Brett Lawrie at second base and Todd Frazier, acquired earlier in the winter, manning third. The shortstop battle facilitated by the club's loss of Alexei Ramirez will feature Rollins, No. 1 prospect Tim Anderson, Carlos Sanchez and Tyler Saladino.
As for Chicago's chances in 2016, Lawrie seems to definitely like what he's seen so far from spring training…
Brett Lawrie said #WhiteSox have World Series-caliber talent. More on that later.

— Dan Hayes (@CSNHayes) February 22, 2016