Umpire loses it when White Sox catcher nearly beans Chris Sale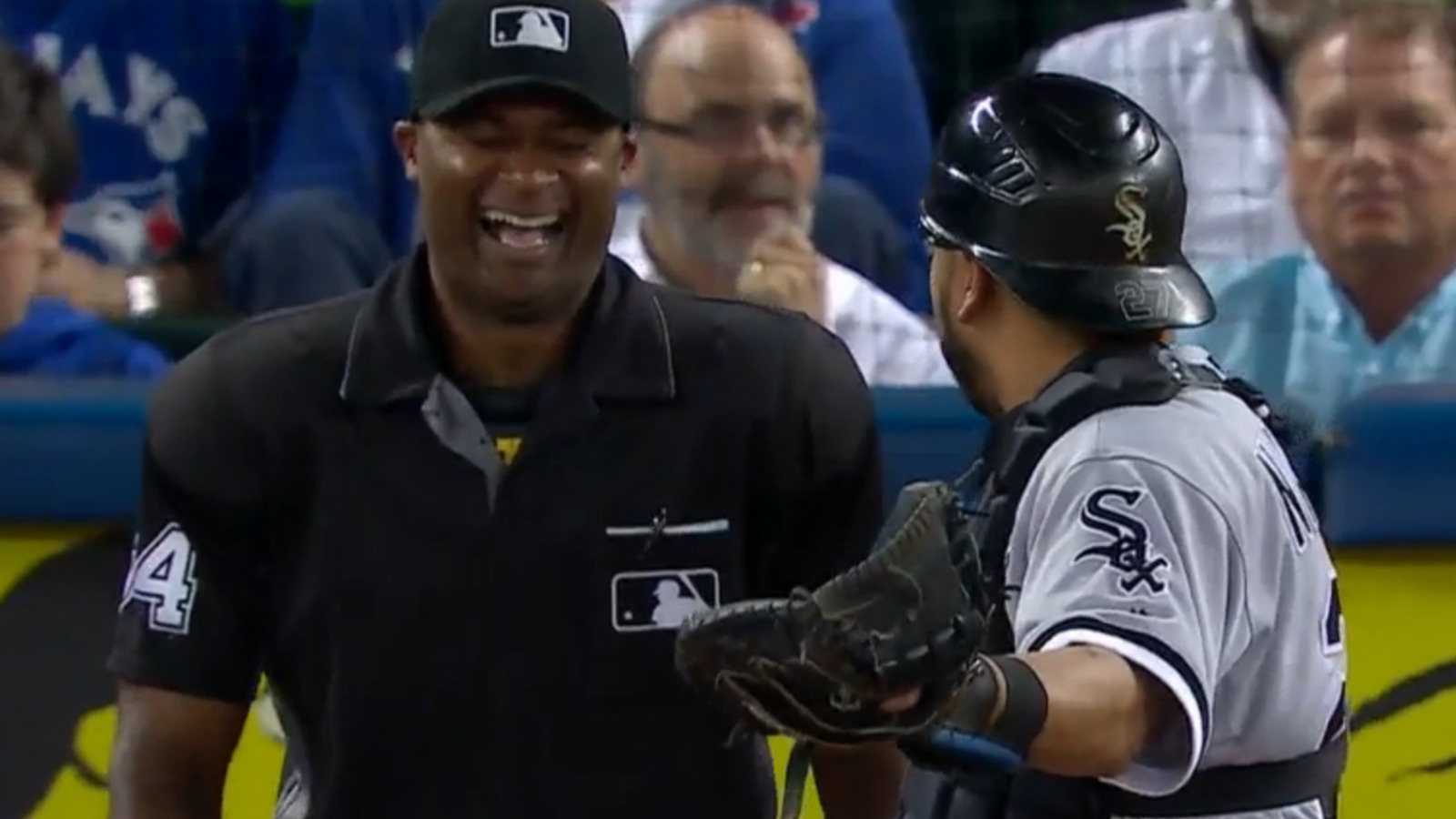 Chicago White Sox ace Chris Sale improved to 5-0 on the year and pitched eight dominant innings against the Blue Jays in a 10-1 win Tuesday. Late in the game, catcher Dioner Navarro nearly plunked Sale on the mound in a confusing moment that caused home plate umpire Alan Porter to crack up.
Sale already had a ball in his hand and was glancing toward third base, but Navarro threw a second ball back to the pitcher when he wasn't looking. Sale turned just in time to see the ball whizzing by him. Navarro pointed up as if a fan threw the ball on the field, but Porter identified the real culprit.