Chris Sale hangs LaRoche jerseys in locker, says team was 'lied to'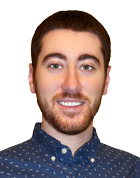 Adam LaRoche cited the Chicago White Sox limiting his son Drake's access to the locker room as the reason for his retirement earlier this week, and it's created a massive conversation across the league. Several players have supported LaRoche's decision, and White Sox ace Chris Sale is the latest.
He made a strong statement on Friday by hanging two jerseys at his locker: one for Adam, and one for Drake. They were signed by Adam's son, one of which read "Thanks for everything. I'll never forget you!"
Chris sale paying tribute to LaRoche family #whitesox pic.twitter.com/iz9pWDioC8

— Bob Nightengale (@BNightengale) March 18, 2016
Furthermore, Sale ripped White Sox management, saying players were "bold-faced lied to" by executive vice president Kenny Williams after he held a two-hour meeting regarding Drake's access to the team.
"Kenny contradicted a few things he said. This isn't us rebelling against rules. This is us rebelling against BS," Sale said on Friday, via Bob Nightengale of USA TODAY Sports.
According to Nightengale, players have said LaRoche, 36, won't change his mind about returning, and that he's done playing baseball. The first baseman left $13 million on the table by retiring.
It's also worth noting that LaRoche reportedly had a clause in his contract to allow his son access to the clubhouse, according to White Sox MLBPA representative Adam Eaton.
Player rep Adam Eaton said Adam LaRoche had clause in contract to allow son and players union now involved #whitesox

— Bob Nightengale (@BNightengale) March 18, 2016