Chicago reporter trolls Charlie Sheen after Cubs win World Series (Video)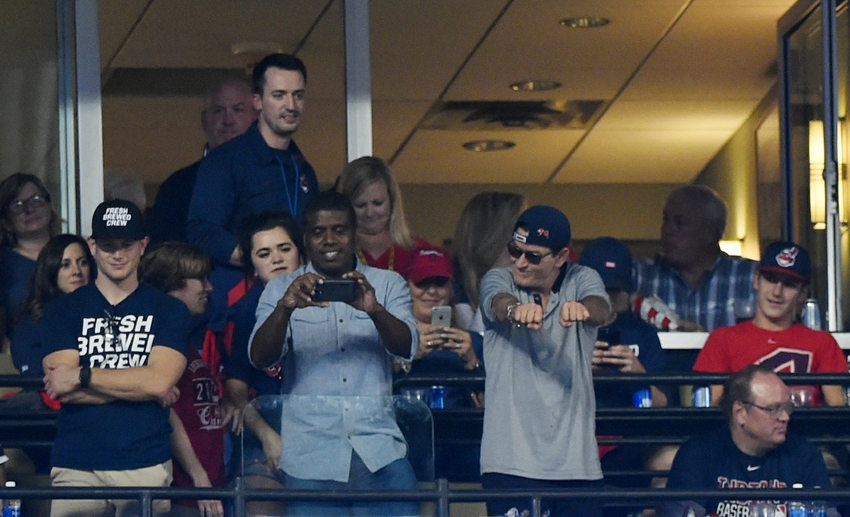 A very happy Chicago reporter trolled Charlie Sheen after the Cubs won the World Series.
You'll have to forgive Chicago Cubs fans if they're a bit cocky. For the first time since 1908, their favorite team has won the World Series. Fans all around the world are ecstatic. An especially confident and happy Chicago reporter decided to take some shots at actor Charlie Sheen.
.@WGNNews takes an EPIC shot at Charlie Sheen #WorldSeries #Cubs #FlyTheW pic.twitter.com/DWNJASdZ4p

— Mike Dyce (@mikedyce) November 3, 2016
The reporter trolls Sheen by noting how the actor was almost recognized without having porn stars around him. That's a pretty hilarious troll. Sheen has ties to the Cleveland Indians thanks to his role of Ricky "Wild Thing" Vaughn in Major League and Major League 2. He showed up to Game 7 in Cleveland to cheer on Indians. However, it wasn't enough, as the Cubs had just enough magic in them to win the World Series.
It wasn't pretty, as the Indians kept on fighting back from deficits. Rajai Davis tied the game with an eighth inning home run off one of the best closers in baseball, Aroldis Chapman. Jon Lester allowed two runs to score off a wild pitch at one point. But after a rain delay to start the top of the 10th inning, the Cubs came out ready to do business. Miguel Montero got what would prove to be the game winning hit by giving Chicago an 8-6 lead with an RBI single. Ben Zobrist gave the Cubs the lead they wouldn't relinquish with a double in the 10th inning.
Cleveland put forward an epic effort, but in the end, they blew a 3-1 lead to the most cursed team in professional sports. And Chicago Cubs fans are pretty darn happy about it.
This article originally appeared on