Chicago Cubs: Why Ian Happ shouldn't be trade bait just yet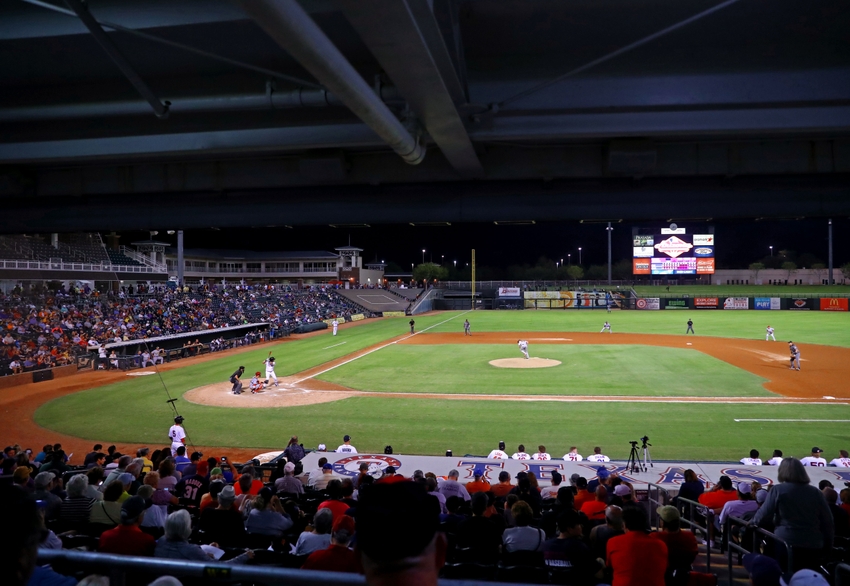 I've had more than my share of conversations with fellow Chicago Cubs fans in the last few weeks about trades. Rumored trades. Legitimate possibilities. But there's one player that needs to be left off the list.
If you've been paying attention to the Chicago Cubs this offseason, you're probably aware of what Ian Happ has been doing. Let me preface this piece with this–I know we're loaded, and I know there might not be a spot for him. And I'm very aware that the trade of Gleyber Torres and Dan Vogelbach brought us pieces that led to a World Series. But, even armed with all that, Happ needs to remain a Cub–at least for now.
The Cubs drafted Happ with the ninth overall pick in the 2015 Amateur Draft. Since 2011, he follows in a pretty solid line of first-round picks for the Cubs.  Each of these players was a critical part of the Cubs World Series title this season. The Cubs haven't missed with their first-round picks since Javier Baez. And this current front office is perfect so far, starting with Albert Almora, Jr. in Theo Epstein's first year in Chicago. Yes, it's very possible the Cubs could make a trade or two this winter. But Happ doesn't need to be part of it.
Trades will happen
Without delving too much into trade possibilities (I'll save that for a later post), the Cubs very well could look to trade for a closer, a young starting pitcher or possibly both. The common logic is to trade from their surplus (read: riches) of talent in the farm system to acquire these players. Just like last year, Jorge Soler's name continues to be near the top of these conversations. His stock has dropped since last year's impressive playoff performance, so there isn't much to be expected there. But he seems to be the odd man out in the outfield with the return of Kyle Schwarber. Of course, we said all this last year as well. Injuries do indeed happen.
The Cubs made the decision to trade Vogelbach, who had been an impressive hitter at the plate throughout his time in the minors. But he was blocked by Anthony Rizzo. So the Cubs dealt him to the Mariners for Mike Montgomery. That looks to be a win so far.
Dealing from the top
Then the decision was made to deal top prospect Torres and others for closer Aroldis Chapman. The Cubs won the World Series and Chapman was an important part of that success. It may have only been for half a season, but it was worth the cost. Even if Torres turns out to be as good as we thought (and so far it's looking like that). The infield is flush with talent, and Torres is still several years away from the majors.
So what about Happ? A second baseman by trade, doesn't he fall into the same category as those guys? Blocked by stars already on the roster? Well, yes and no. Happ is a second baseman but is seeing increasingly more time in the outfield. So far, the results have been promising in the field–which gives him the versatility that the Cubs love to have.
The next young star?
Happ is believed to have an MLB ready bat, similar to Schwarber and Kris Bryant. The numbers haven't been as eye-popping, but he's making his mark on scouts who have seen him. But in reality, he's probably two years away from making his way to Chicago. Then again, who would have though Bryant and Schwarber would have made it so quickly?
What we need to remember here is the Cubs are on the verge of a dynasty. If it is or not is yet to be seen. But what I can say with certainty is the Cubs aren't going to have these top picks again for a few years. And as I've said in a recent post, Jason McLeod has been brilliant with identifying talent. But Happ could be the last of these top picks for the Cubs. So I don't think we should be so hasty to package him up in a deal and simply expect another to be drafted in his place.
Let Happ continue to develop in the system. See how he progresses. Things happen. And these things I'm talking about, I hope they don't. But the Cubs need to be prepared for if someone should go down with an injury. Season ending like Schwarber or 30 games like Dexter Fowler. I know Epstein is will say that "nobody is untouchable", and that's very true. But Happ needs to stay as close to that list as possible for at least another year.
This article originally appeared on