Chicago Cubs Starter Kyle Hendricks Key to Game 7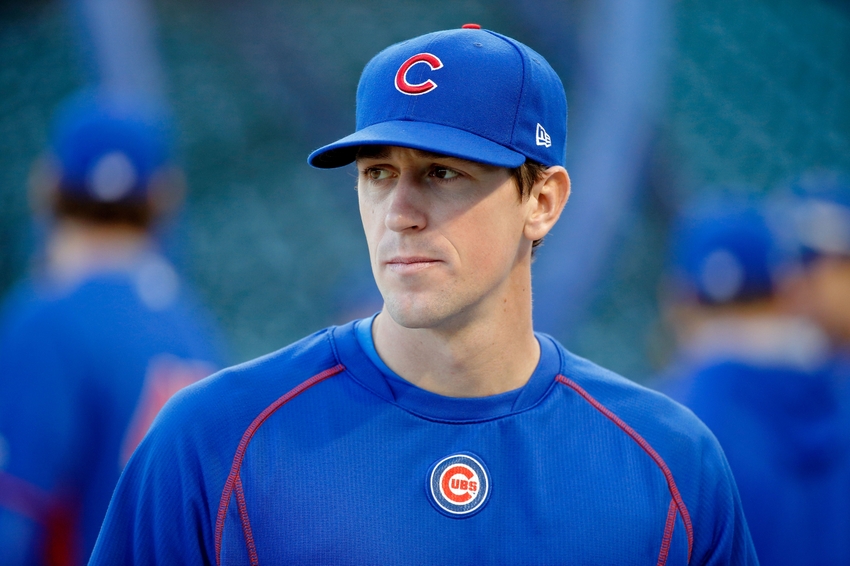 The Chicago Cubs and Cleveland Indians meet tonight in Game Seven of the World Series, and the ability of the Cubs' starter to hold the Tribe in check early is key.
When the Chicago Cubs and Cleveland Indians take the field for Game Seven of the 2016 World Series this evening at Progressive Field, decades of franchise frustration will be on the line for both clubs.
Managers Terry Francona of the home Tribe and Joe Maddon of the visiting Cubbies will have every pitcher on their roster available to them and ready to go, with the lone likely exception of Jake Arrieta, who threw 102 pitches last night for Chicago.
But while that is indeed the case, the reality is that the two starting pitchers will play a pivotal role. Shutting down the opposition over the first few innings could be the difference maker, especially if your own club can score a couple of runs themselves.
The Indians will have Corey Kluber on the mound, who already has two victories in this Fall Classic in his back pocket and with one more would possibly earn himself a World Series MVP.
Having to overcome the man who may win himself a second career Cy Young Award in another week or so will be tough for these young Cubs.
If they can scratch out a run or two or three, the performance of their own starting pitcher to hold down the Indians will be huge. That performance becomes even more vital if the Cubs cannot score.
The starting assignment falls to 26-year-old right-hander Kyle Hendricks. As cool a customer as they come, Hendricks has enjoyed his own Cy Young-caliber season.
An Ivy Leaguer drafted out of Dartmouth by the Texas Rangers back in the eighth round of the 2011 MLB Amateur Draft, Hendricks came to the Cubs at the 2012 trade deadline in exchange for veteran starter Ryan Dempster.
The California native broke through with a strong rookie season a year ago, and then this year took his game to another level.
Hendricks went 16-8 with a 2.13 ERA, 0.979 WHIP, 3.20 FIP, and a league-leading 188 ERA+ mark. He allowed just 142 hits over 190 innings with an outstanding 170/44 K:BB ratio.
This will be his seventh postseason start, his fifth this year. In Game Three, Hendricks shut the Indians out over 4.1 innings in which he allowed six hits while walking two and striking out six batters.
That was the "bullpen" game, a 1-0 Indians victory at Wrigley Field in which Francona got 4.1 innings from his lockdown trio of Andrew Miller, Bryan Shaw, and Cody Allen to steal what has proven to be perhaps the pivotal game of this World Series.
Maddon used a parade of five relievers himself that night, with the Indians getting to young Carl Edwards for two hits, a walk, and a wild pitch in the top of the seventh to score the game's lone run.
More from Call to the Pen
The Cubs need the same kind of bulldog performance tonight from Hendricks as he gave them in that Game Three, and that he has been giving them pretty much since his July 2014 promotion from the minors.
If Hendricks doesn't have it for some reason, expect Maddon to roll out starting pitchers John Lackey and Jon Lester, as well as trusted lefty Mike Montgomery.
But frankly, if it gets to the point where the Cubs' skipper needs to make such a move early on, it likely means that Hendricks didn't do his job. With Kluber on the mound for Cleveland, that could prove disastrous.
There is no reason to anticipate that either Kluber or Hendricks will blink tonight. This World Series could very well hinge on a single bad pitch or sequence of plays in one inning. It would be stunning if it is a comfortable win on either side.
Everyone analyzing this one expects a typical excellent outing from the "Klubot", shutting the Cubs down for 4-5-6 innings and then giving way to that Miller-Shaw-Allen trio.
For the Cubs, the ability of Hendricks to at least match whatever the Indians get out of Kluber will prove the single most important factor in winning what should be a classic Game 7 for the history books.
This article originally appeared on