Chicago Cubs: Reliving Oct. 13, 2015, Game 4 vs St. Louis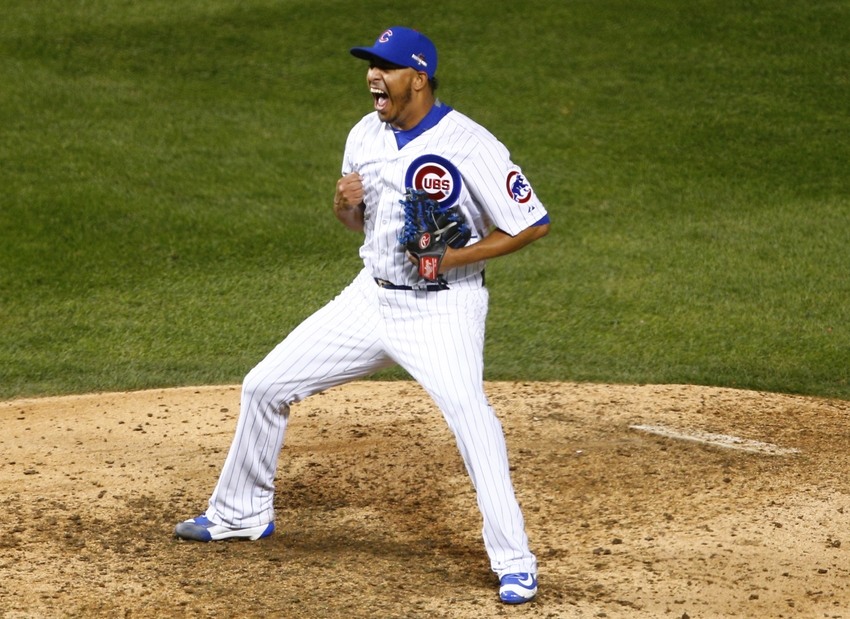 The Chicago Cubs are on their way to yet another National League Championship Series appearance. Now that they're waiting for either the Dodgers or Nationals to advance, it's time for another break.
And honestly, last night's win opened a floodgate full of memories. On Oct. 13, 2015, the Chicago Cubs, with a few old pieces, made history by defeating the St. Louis Cardinals. The first time these two rivals met in the postseason.
Taking out the Cardinals in the playoffs, who just so happened to be the best team in baseball that year, felt pretty good. For the longest time, St. Louis was the top team in the National League Central, giving their fans bragging rights.
However, Joe Maddon's first year with the organization marked the start of something bigger and better. We had no idea what to expect following Hector Rondon's strikeout.
At the time, the Chicago Cubs were full of inexperienced players yet proved to be ready for the task. A task in which proved to be too much at the time.
Unlike this series, first baseman Anthony Rizzo and his teammates were lighting up the scoreboard. In one game, the Cubs set a postseason record with seven home runs.
On the night they managed to take on Mike Matheny's thunderous Cardinals, it was Javier Baez, Anthony Rizzo, and Kyle Schwarber swinging the heavy lumber. Javy launched an opposite field homer off Tuesday's starter, John Lackey.
Some Things Never Change
This resulted in the Wrigley Field faithful to lose their minds, sparking hope yet again. Later on in the game, Rizzo broke a 4-4 tie by hammering a pitch out to right field. Not to mention, he was down 0-2 in the count.
Last but not least, you have Kyle Schwarber and the biggest hit in his young career. Too bad his season was cut short in early April when he collided with Dexter Fowler. As a result, he tore up his knee and was placed on the disabled list to prepare for surgery.
Nonetheless, Schwarber's home run in the seventh inning Kevin Siegrist to lead off the inning was the dagger. The ball was later mounted on top of the Budweiser sign out in right field.
History and Heartbreak
The date Oct. 13, 2015, not only marked my two-year anniversary with Cubbies Crib. It just so happens to be my Grandfather's birthday. My Grandfather, Manuel Miniel, introduced me to the Chicago Cubs at a very young age. Which is why I love this baseball team as much as I do today.
Watching Hector Rondon record the final strikeout of the ballgame, clinching a spot in the NLCS for the first time since 2003 was something special. However, we all know what happened when it was time to go back to work.
Daniel Murphy and the New York Mets manhandled the Chicago Cubs, sweeping them four games to none. Even with the Chicago Cubs' offense coming alive, New York chewed up and spit out both the lineup and pitching staff, leaving Cubs fans with broken hearts.
This time around, Chicago's bats started off slow only to spark what seems to be a massive flame in the ninth-inning rally. Kris Bryant, Anthony Rizzo, Ben Zobrist, Willson Contreras, and Javier Baez lifted this club to victory when it looked as if the series was coming back to Wrigley.
Will things be different this time around? If they want to win the pennant, they are going to need their offense to show up and not rely on their pitchers to record runs.
Let's continue to Fly The W.
This article originally appeared on