Chicago Cubs release new video for Eddie Vedder song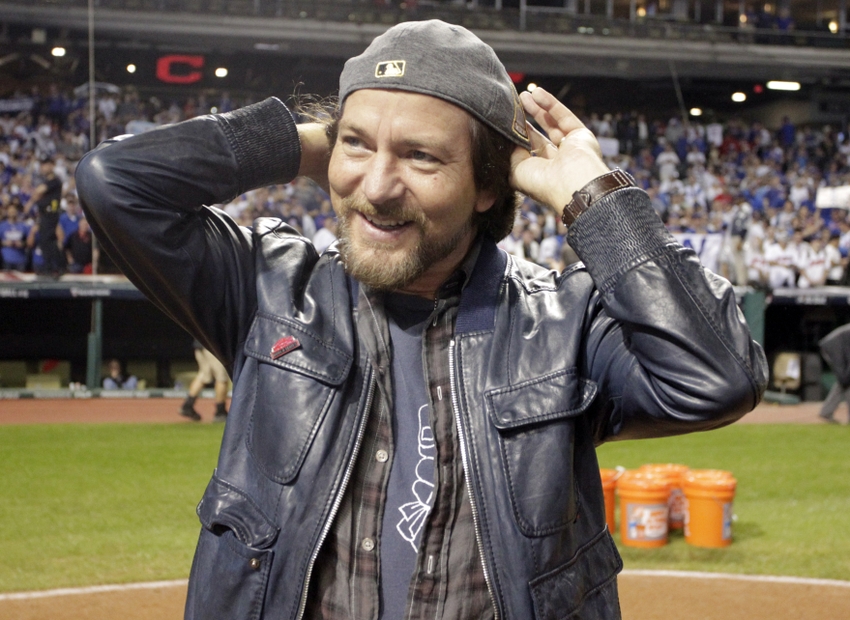 After a historic World Series win on Wednesday night, the Chicago Cubs have released a new video for an old song written by a notable fan.
The Chicago Cubs ended their 108-year World Series drought with an epic Game 7 win over the Cleveland Indians Wednesday night, and fans from long-suffering every-man to celebrity rejoiced, and the celebration is surely on-going.
Pearl Jam lead singer Eddie Vedder was born in Evanston, Illinois, and he's a noted Cubs' fan with multiple appearances singing the traditional "Take Me Out To The Ballgame" during the seventh-inning stretch at Wrigley Field. The team has now released a brand-new video for Vedder's song "All The Way," in reaction to the 2016 World Series win.

Vedder apparently wrote "All The Way" at the request of Ernie "Mr. Cub" Banks back in 2007, with an official music video produced for it during the Cubs' 2008 playoff run. Here's that video, which is awesome on its own but of course doesn't have the happy ending that would come eight years later.
The Cubs are now no longer the "Lovable Losers" in baseball, and American pro sports at-large. They rode their luck at times in Game 7, blowing a 5-1 lead as the game went to extra innings, but in the end Kris Bryant, Anthony Rizzo, Ben Zobrist and Co. were able to hold their nerve and get the job done.
Not only were Cubs the best team in baseball this season, they have been built to succeed for a long time by a Theo Epstein-led front office, with young players all over the diamond. This is probably not the last we'll see the North Siders in the World Series over at least the next handful of years, and they may win another title or two as well.
More from FanSided
This article originally appeared on