Chicago Cubs: Pierce Johnson could end up in '17 starting rotation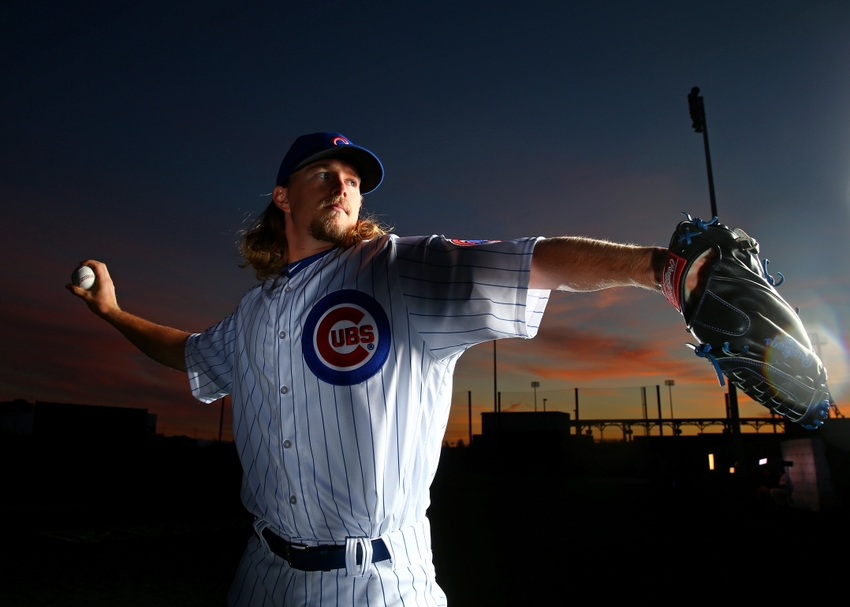 Thanksgiving is officially in the books which means it's time to get ready for Christmas. There was plenty to be thankful for when it comes to the Chicago Cubs, now bring on the 2017 campaign.
We're still quite a ways out, a few months to be exact until the Chicago Cubs take the field. Only this time as World Series champions. Man, the chills. Once it's time to get down to business yet again, most of our current questions will have answers.
Who will start out in center field? Will Aroldis Chapman come back to close games for Joe Maddon? If they miss out on Chapman, is Kenley Jansen an option? What about the rest of the bullpen?
Players are already signing deals with teams and so far it looks like the Houston Astros are emerging as winners.
Houston, the former N.L. Central rival, went out and signed Josh Reddick after trading for veteran catcher, Brian McCann. They could very well end up being the Chicago Cubs of the American League.
In fact, they have some young talented players on their big league roster and farm system. Except, they have one thing the Cubs don't. A starting pitcher that they had drafted and groomed in their own system.
Same Class, Same League
I'm talking about southpaw Dallas Keuchel and young right-hander Lance McCullers. Both men were drafted in 2012 but Keuchel debuted the same year. In 2015, Dallas emerged as the best pitcher in the American League and even started the All-Star game in Cincinnati.
The 28-year-old is the perfect example of what could possibly be for Chicago's own 25-year-old hurler, Pierce Johnson. Johnson was selected in the first round of the same draft as McCullers and Keuchel, except he has yet to crack the big league roster.
He came pretty close last year but was shipped to the Triple-A Iowa Cubs. Johnson ended up starting only 11 games out of 22 appearances and struggled. His ERA jumped to 6.14.
Pierce ended the 2015 campaign with an impressive 2.08 ERA in 16 starts, striking out 72 batters and walking 32 for the Tennessee Smokies.
Maybe the Cubs did the right thing by sending him straight to Triple-A rather than adding him to the 25-man roster. However, it could be the perfect time to do just that in 2017, putting him under the wing of Chris Bosio.
Bosio turned Jake Arrieta into a No. 3-4 starter to a Cy Young winner. Not to mention, he is doing the same with Jon Lester and Kyle Hendricks. Working under Bosio could definitely pay off for the young right-hander looking to cross something off his wishlist.
This article originally appeared on