Chicago Cubs: Looking back on some of Theo Epstein's best trades
Chicago Cubs' President Theo Epstein has kept his promise by turning this organization into a World Series club. Dating back to his first days with the North Siders, he has made some solid moves.
Right now, we're not going to discuss the free agent signings that Epstein has done as a member of the Chicago Cubs. However, bringing in guys such as Jon Lester, Ben Zobrist, Jason Heyward, John Lackey, and Joe Maddon has helped a bunch.
Over the years up until last November, Cubs fans have been watching other teams take the field for the World Series. Year after year, it became to get more and more frustrating as Chicago was eliminated from playoff contention.
Sitting at the bottom of the National League Central, watching other powerhouses fight their way towards a World Series title. Now that the dust has settled, it feels great to be on top of the world.
That's a little reference to the song that was used during the Cubs Convention video tribute near the end. The song titled, 'Ontop of the World' by Imagine Dragons during a highlight of our lovable heroes during the parade.
Honestly, that was one of the most difficult video packages to watch other than Game 7 of the World Series itself. And that has to be saying something right there.
Only the Beginning
When it was all said and done, the original cornerstone of this masterpiece was part of the third and final out. Stuffing a baseball into his back pocket, Anthony Rizzo rushed over to his teammates who were already mobbing around the mound.
Rizzo was one of many trades made by Theo Epstein and company. A trade that will forever go down as one of the greats in Cubs history. So, let's look back at other men who have been acquired to help turn this club into World Series winners.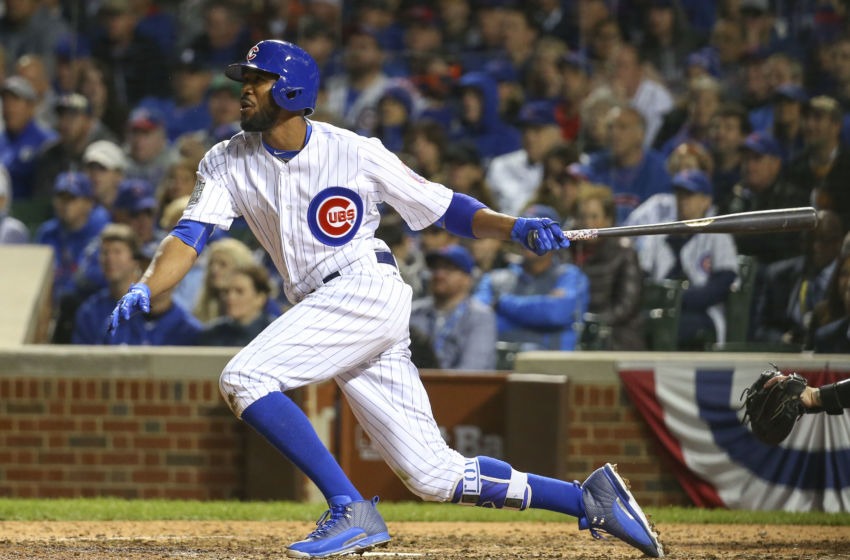 Cubs get
OF, Dexter Fowler


Astros get
INF, Luis Valbuena RHP, Dan Straily
On April 4th, 2012 under Theo Epstein, the Cubs claimed infielder Luis Valbuena off waivers from the Toronto Blue Jays. Valbuena, up until joining the Cubs, had been a sub-par bench player. There was potential power in the batter's box on top of an already solid glove.
Valbuena hit only four homers while driving in 28 RBI in his first year as a Cub but quickly turned things around. As mentioned, his second year was much better. Hammering 12 home runs, 37 RBI while slashing .218/.331/.378.
After awhile, Luis took over third base. Those stats listed above were a career-high until he lashed out in 2014, launching 16 homers with 51 runs batted in. We all knew he was on borrowed time considering how quick Kris Bryant was expected to make his big league debut.
Acquiring Leadership
As for Straily, his impact with the Cubs wasn't as good. Straily gave up a whopping 18 earned runs in 13 2/3 innings of work. Not exactly what Chicago was looking for at the time.
Either way, Houston was pleased enough with the two to part ways with center fielder, Dexter Fowler. Fowler made an immediate impact on this club, helping them reach the LCS and record 97-wins in his first year.
Dexter's leadoff home run in Game 7 of the World Series helped spark this offense, opening the floodgates. And most of the time when Fowler got a hit to lead off a game, the Cubs would win.
This was no different. Now that his unfinished business in Chicago is over, Fowler signed a deal with the St. Louis Cardinals. We'll always be thankful for what he helped this club accomplish. Clearly, one of Epstein's greatest trades.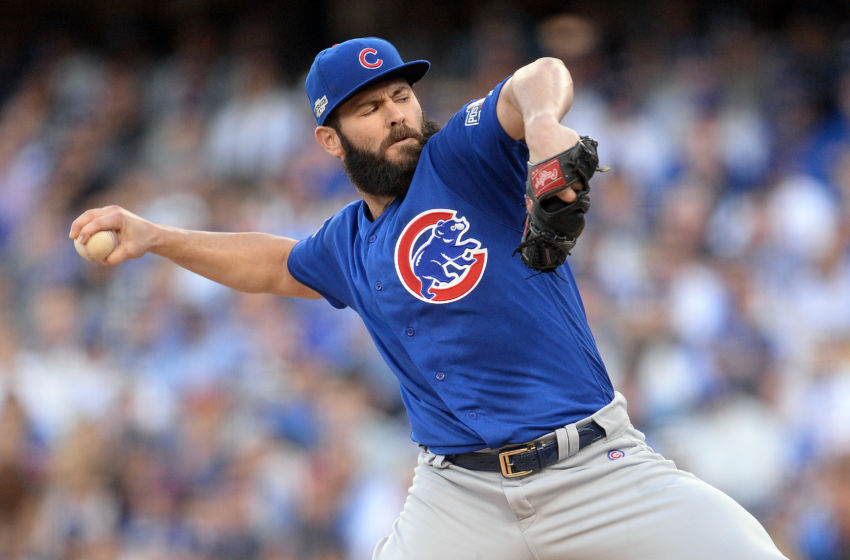 Cubs get
RHP, Jake Arrieta RHP, Pedro Strop


Orioles get
RHP, Scott Feldman C, Steve Clevenger
How do you think the Baltimore Orioles feel right now? I mean, trading away to rising stars to the Chicago Cubs for a few busts can't feel good, right? Aside from acquiring Rizzo, this trade became a steal.
Epstein and company practically robbed the Baltimore Orioles blind. When Jake Arrieta left the Orioles for the Cubs, his ERA was a staggering 7.23. When the 2013 campaign wrapped, his ERA with the Cubs was an improved 3.66.
Improvement
While Arrieta appears to be the better half of this deal, Pedro Strop hasn't been all that bad himself. Despite a few hiccups along the way, Pedro has proven to be a solid set-up man before Hector Rondon lost the job.
Now he's giving Joe Maddon a reliable arm to come into the game around the seventh inning. He could even possibly surpass Rondon as the set-up man. That all depends on his performance in Spring Training.
Going back to Arrieta, the 2015 National League Cy Young award winner has pitched two no-hitters in a years time. One against the Los Angeles Dodgers and his latest in Cincinnati against the Reds.
Despite his 2015 postseason jitters, Arrieta came back strong with two solid starts in the World Series. Nearly flirting with a no-no in one and continuing to confuse Cleveland's hitters in his next appearance. Just because he hasn't signed a long-term deal yet doesn't mean he eventually won't.
Chicago is going to do everything in their power to make sure he'll remain a Cub for years to come.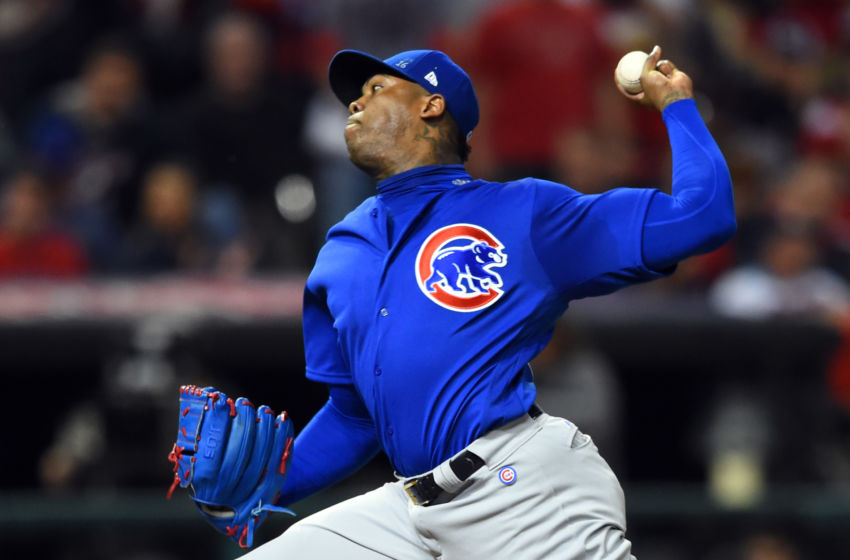 Cubs get
LHP, Aroldis Chapman


Yankees get
INF, Gleyber Torres OF, Billy McKinney
Like it or not, former Chicago Cubs closer Aroldis Chapman is a huge reason why they were able to pull this off. And by this, I mean the World Series. Chapman has had some run-ins with the police away from the field, bringing some negative attention to his name.
As a result, Chapman served a suspension and came back stronger than ever in his first year as a New York Yankee. And then it was time for teams to make some moves in order to prepare for the postseason.
Do what you need to do
At first, the Cubs contacted the Kansas City Royals about Wade Davis. Once they found out that the asking price was Kyle Schwaber, both sides parted. This is where Chapman came into the picture.
Looking back at this trade, you can't help but look at the two names that were sent to the Yankees in return. Two of Chicago's top prospects, at the time, Gleyber Torres and Billy McKinney were on track to be big league stars.
Torres was once listed as Chicago's No. 1 prospects while McKinney was near the top as well. Sending them off for what appeared to be a rental closer was a move that needed to be done. Here's the truth, if the Cubs wanted to get to that next level, they needed Aroldis Chapman.
Admittedly, most fans did not approve of the trade considering Chapman's history. Domestic violence is not okay but baseball is a business. This was a business decision in which the Cubs released a public statement to their fans afterward.
Throwing Heat
Either way, Chapman took the mound in a Cubs uniform and wowed fans by clocking in at over 100 miles per hour. Something they have never seen done other than Chapman visiting as a Red.
He recorded 16 regular season saves as a Cub and turned into a workhorse come October and November. In 13 appearances, Chapman picked up four saves in 15 2/3 innings of work but gave up the game-tying home run in Game 7.
We all heard about how he was crying in the locker room until Jason Heyward gathered his teammates for a meeting. A meeting that helped spark a rally.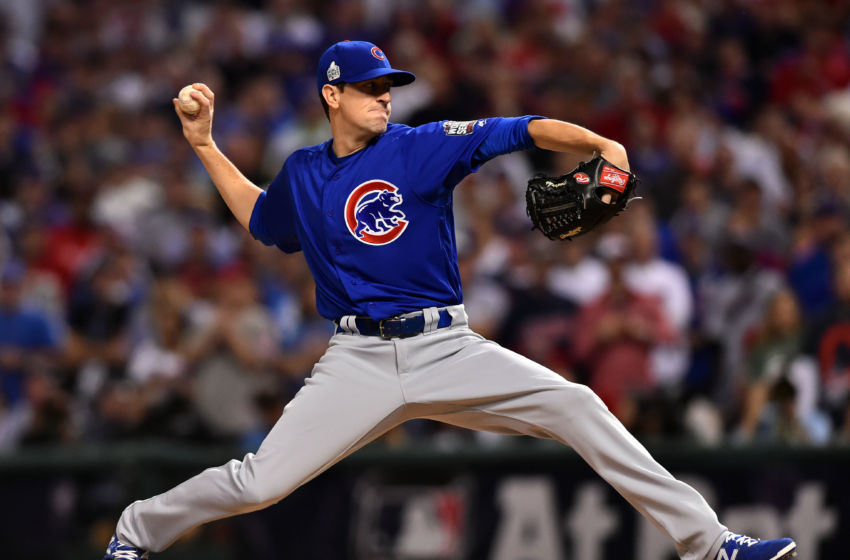 Cubs get
RHP, Kyle Hendricks INF, Christian Villanueva


Rangers get
RHP, Ryan Dempster
One of Chicago's postseason heroes was acquired from the Texas Rangers nearly five years ago in mid-July. At the end of the trade deadline, Texas agreed to acquire Ryan Dempster in exchange for two prospects.
One of those being right-hander Kyle Hendricks. Hendricks, who was later dubbed as The Professor, made his big league debut in 2014. Remember, the same year as Javier Baez, Jorge Soler, and a few other big names.
In his first year of big league action, Hendricks showed signs of a potential No. 3 starter. Over the course of 13 starts, the young right-hander recorded seven wins with two losses. Not to mention, striking out 47 and walking 15 aside from yielding 22 earned runs.
At the end of the year, Kyle's big league earned run average sat at 2.46. Signs of a promising 2015 but as expected, he had some consistency issues. Which happens to nearly every player in the big leagues.
From the bottom to the top
His first full year with the Cubs meant more innings for Kyle. Picking up 180 even, Hendricks was tagged for 79 earned runs on 82 hits which caused his ERA to swell up to 3.95 on the year. The postseason was no different.
Skipper Joe Maddon sent him to the mound twice. Once against St. Louis and the other against New York. Kyle received a no-decision against the Cardinals, giving up three earned runs in 4 2/3 frames.
Rather than sulking during the offseason, Hendricks went back to work. Improving his gameplan that didn't involve blowing away hitters with speed. It worked in his favor. Hendricks ended the year with the lowest ERA (2.13 ERA) in the league and nearly took home Cy Young honors.
In addition to his marvelous regular season work, the then 26-year-old made history by helping the Cubs clinch the pennant. Thus opening the door for a Game 7 World Series start to cap off an amazing postseason stretch.
When it was all said and done, Kyle ended the playoffs with an ERA of 1.42. I'd expect him to compete for the No. 2 job behind Jon Lester.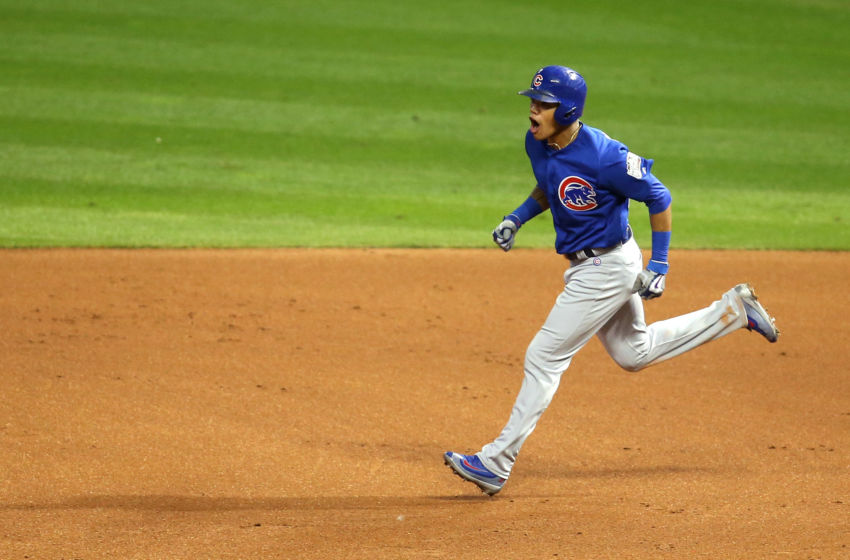 Cubs get
SS, Addison Russell OF, Billy McKinney RHP, Dan Straily


Athletics get
RHP, Jeff Samardzija RHP, Jason Hammel
We all have to respect what Billy Beane has done for the Oakland Athletics. I mean, Hollywood made a movie about him back in 2011. Moneyball, if you have never watched it. A must see in my opinion.
Having the opportunity to come together with Beane in order to make a deal was huge. You have Epstein on one side, Beane on the other. Epstein adopted Beane's way of thinking and used it with the Boston Red Sox.
Turning point
He ended one curse, it was time to do the same for another. This is where Addison Russell entered the picture. Oakland was looking to make a serious playoff push and Jeff Samardzija, Jason Hammel was in their sights.
In return, Beane agreed to part ways with top prospects, Russell and McKinney in addition to a lower-end name, Straily. Straily, as seen earlier, was sent to the Astros for Fowler. Let's continue.
2014 was a huge year for the Cubs. A month before acquiring Russell, they drafted Kyle Schwarber in the first round. Someone who would team up with Russell later on. Bringing Russell into an already crowded farm system was a plus.
Russell followed Kris Bryant, making his debut against the Pittsburgh Pirates. Starting off at second base, Addison returned to his normal position at shortstop once Starlin Castro was benched.
Addison Muscle
Although his rookie campaign was nowhere near Bryant's level, he still managed to handle business. The now 22-year-old shined, hitting 13 long balls and driving in 54 runs during the regular season. However, his postseason experience was cut short when he injured his hamstring against the Cardinals.
A ball that looked as if it was going to leave the yard, stayed in the field of play. Russell rounded second and slid into third only to leave the game. His 2015 season ended right then and there as the Cubs were swept by the New York Mets.
That didn't stop him from having unfinished business. Addison had one of the greatest years for a Cubs shortstop since Ernie Banks. Recording 21 home runs, 95 RBI, 125 hits all while slashing .238/.321/.417.
Postseason History
When it was time for the playoffs, Maddon's young shortstop did not disappoint. Addison came through with two home runs and four RBI in back-to-back days while the Cubs were in Los Angeles.
To add to that note, he became the youngest player in big league history to hit a grand slam. His grand slam came in Game 6 of the World Series where he finished 2-for-5. The future is bright for this young shortstop who is destined to win a gold glove or two along the way.
Not to mention, World Series titles. How cool would it be to win a World Series at the age of 22-years-old? On top of that, starting at a position? Unreal.
Cubs get
1B, Anthony Rizzo RHP, Zach Cates


Padres get
RHP, Andrew Cashner OF, Kyung-Min Na
Last but surely not least, you have the trade that started it all. You've heard countless stories of Anthony Rizzo and his brave battle with cancer. Fighting a disease that has claimed the lives of countless individuals, only to emerge from the shadows.
Rizzo started off as a promising prospect with the Red Sox only to find his way to the San Diego Padres. Although he made his debut with San Diego, his career lifted off when he was shipped to Chicago.
It was the first order of business made by Epstein who pretty much wanted to build this team around Anthony. That's exactly how it went down. Rizzo is currently the veteran of this club despite those who have come and gone.
Birth of a new Chicago legend
The experience aspect doesn't matter, Rizzo has been with this team through plenty of ups and down. Now, he's one of the most beloved Cubs in franchise history. Deservingly so. Anthony has hit a total of 133 home runs since joining the North Siders.
Aside from home runs, he has driven in 416 career RBI over the course of five seasons. His most being in 2016 when he ended the year with 109. Just a few more than National League MVP, Kris Bryant.
The two best friends battled it out for MVP honors last season but it was Rizzo who brought home the most hardware. After becoming part of the 30/40 club, Anthony was awarded a Gold Glove, Silver Slugger, and Platinum Glove awards.
Yet, Rizzo's bat was quiet for most of the playoffs. But when he was hot, opposing pitchers had a hard time sitting him down. Three of his 18 hits left the yard as he scored 10 teammates along the way.
Sooner or later, Rizzo is going to win MVP over Bryant. Although they are on the same team, it's going to be fun to watch them battle it out with the rest of these young bucks to see who is the best player in the National League.
This article originally appeared on