Chicago Cubs: Like The Beatles Said – "Tomorrow Never Knows"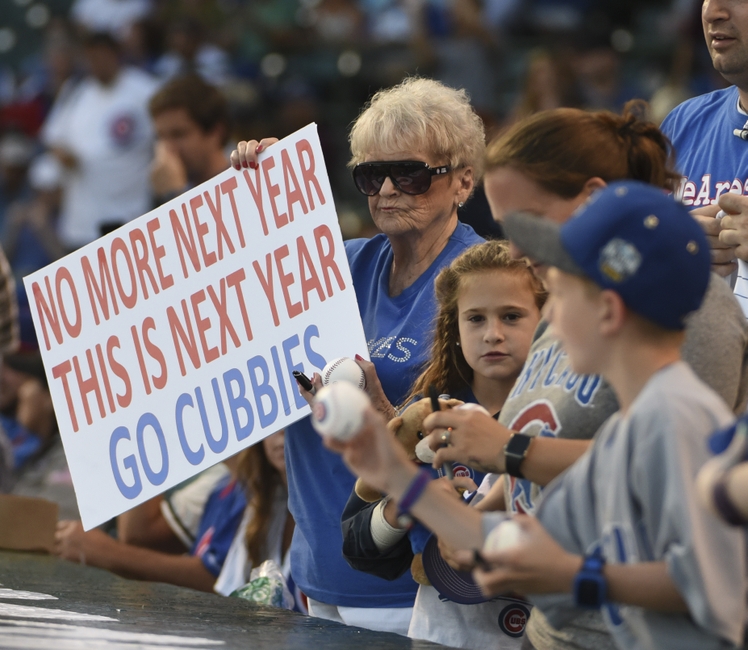 If there isn't a sense of urgency in the Chicago Cubs clubhouse right now, maybe there should be. A do or die one game loser goes home seventh game is not on their list of needs at this point. And despite the challenge of Clayton Kershaw facing them, the Cubs have to close this thing out tonight.
The Cubs have to know that they are a better team than the Dodgers. And they have to know that even though there is a "tomorrow", in some ways they are under more pressure than the Dodgers to win Game 6 tonight.
Having to face the Dodgers best in Mr. Kershaw is probably a good thing. They know they have to be at their very best and the need to put a couple of runs on the board quick is paramount. Because like any great pitcher, if you give him an inch, he'll take the whole game away from you.
In the postseason, Kershaw has proven that he can be beat  His 4-6 record and 4.39 ERA is evidence of that. But that was yesterday and tonight is tonight  – and tomorrow against Rich Hill never knows.
More from Call to the Pen
You're playing at home I now front of a raucous crowd who have paid hundreds and thousands of dollars to be at Wrigley for what could be one they'll be telling their grandkids about years from now. So, that's a plus.
But somehow, you still have to go out there and record 27 outs and score one more run than they do……and to tell you the truth…….I wouldn't want to be anywhere near the Cubs clubhouse right now.
Joe Maddon, motivator supreme has quietly spoken to everyone he thinks might need speaking to and he's got some thinking to do himself. The game as it's played will dictate everything, but still you can't keep from asking yourself questions like, "How far do I go with Hendricks tonight?" and…… the same with Jason Heyward if I have to pinch hit for him.
And basically, everyone just can't wait for 8:07 (EST) to come so we can get this thing underway. Because then, it's only about what happens on the field. Oh sure, you'll have to answer all those "after the fact" questions later, but at least for nine innings you are in control.
And it's you against Kershaw in the best one on one battle in all of sports, or Kyle Kendrick against  the Dodgers probable Rookie of the Year in  Corey Seager with a couple of men on…….and you know then that there is no other place you'd rather be than where you are now……
And if you are the Cubs, the time couldn't be better than now……because tomorrow never knows.
This article originally appeared on