Chicago Cubs' time is coming … just not this year to win the World Series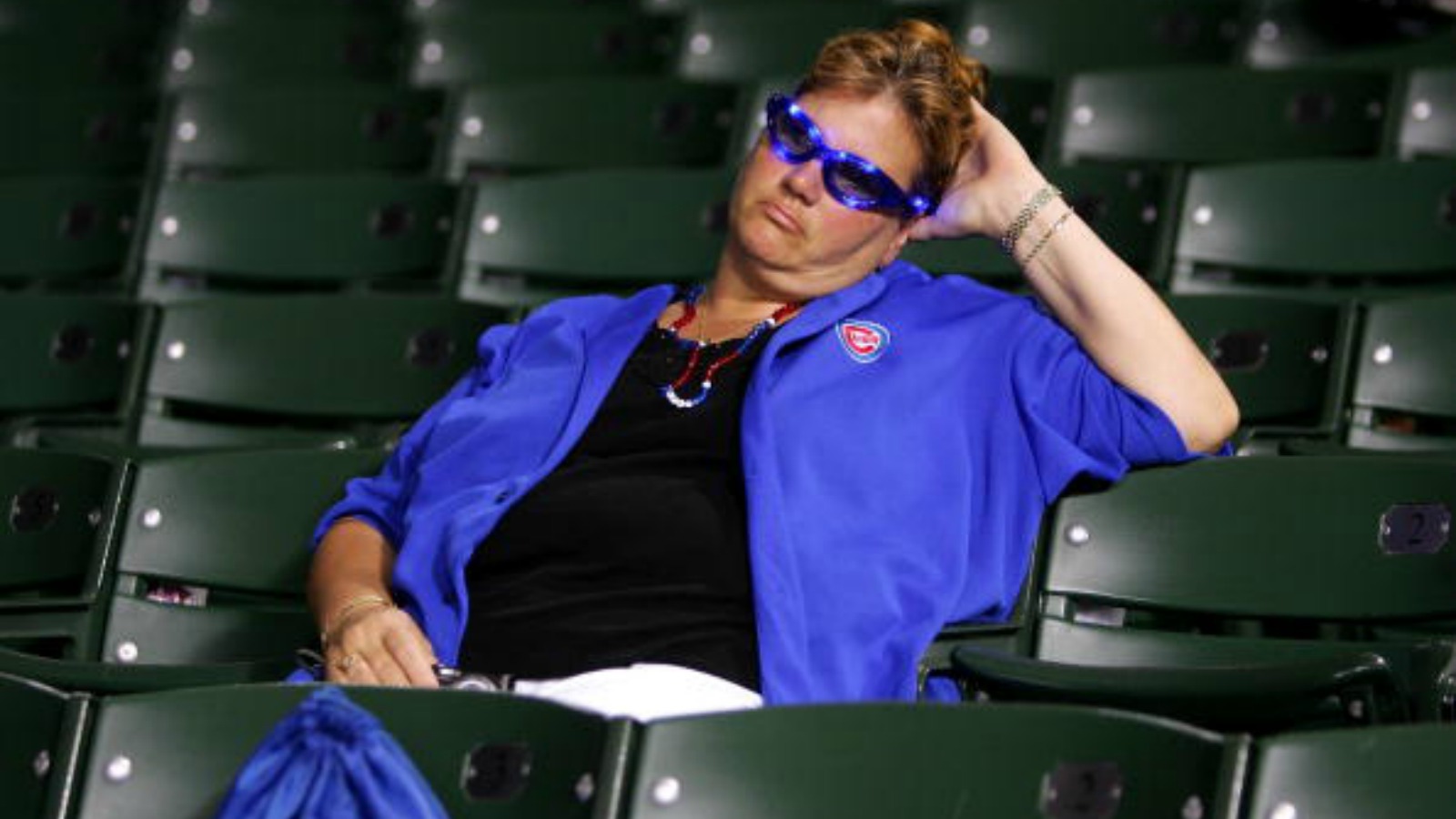 There's a growing sentiment in baseball circles that 2016 is going to be the Chicago Cubs' year.
If that sounds familiar, it's because that's the same refrain Cubs fans have been repeating for more than a century now, but after reaching the NLCS in 2015 and reloading during the offseason, the idea is beginning to sound like more than wishful thinking.
After all, the Cubs have addressed several needs since the New York Mets unceremoniously swept them from the playoffs, and Theo Epstein and Jed Hoyer have tried in earnest to buttress the parts of the lineup that left them vulnerable in October.
When Dexter Fowler declined Chicago's $15.8 million qualifying offer in November, the Cubs responded by signing Gold Glove winner Jason Heyward to a long-term deal — then went and brought back Fowler, anyway. The team also did a bit of reshaping in the infield, shipping the erratic Starlin Castro to the Yankees to make room for the more reliable Ben Zobrist, a Joe Maddon favorite.
On the mound, Chicago bolstered its outstanding starting rotation, bringing in a veteran World Series-winner in John Lackey to truly fill the hole left behind in the wake of the 2014 Jeff Samardzija deal, and reinforced a bullpen that was decent, if not spectacular, by re-upping with Trevor Cahill and acquiring Adam Warren via the Castro trade, among other moves.
That's a fair amount of moving and shaking for a club that won 97 games last season (yet still managed to finish third in its division), and many seem to think it will be enough to get Chicago over the proverbial hump. While there's plenty of evidence to support the theory that the World Series is finally the Cubs' to lose, I can't make myself believe it'll actually happen. At least not yet.
Now, don't get me wrong. I like the Cubs. A lot. I'm a huge fan of Maddon and his approach to managing a baseball team, and Chicago has more than enough talent on the roster to win a championship, if not several in the coming years.
Call it a wild clairvoyant hunch, but I simply don't think they're ready to make the leap.
There are no obvious weaknesses in the Cubs' lineup –€" even Miguel Montero is solid, especially as No. 8 hitters go –€" and the additions of Heyward and Zobrist should help fortify some of the areas where the 2015 offense was lacking. And that's to say nothing of the continued development expected from second-year big leaguers Kris Bryant, Addison Russell and Kyle Schwarber and the microscopic ERA the starting rotation has the potential to post.
But in the same way titles aren't won on paper, my instinct concerning the Cubs isn't necessarily one that can be quantified. Call it a wild clairvoyant hunch, but I simply don't think they're ready to make the leap.
When I consider Chicago's chances, I can't help but be reminded of the defending champion Royals. Kansas City came seemingly from nowhere to within one win of the World Series in 2014, then turned around and sealed the deal last season. It took coming up painfully short one year to finally get it right the next, and that, to me, feels more like the Cubs' destiny in 2016.
Because despite all of the Cubs' undeniable talent, being the most-talented team in baseball doesn't always equate to being the last one standing, and the rest of the league is by no means about to hand Chicago the crown.
In their own division, alone, the Cubs will have two fellow championship contenders in the Pirates and Cardinals, and the Giants and Dodgers provide two more out west. In the American League, the Blue Jays and Astros are two young, talented teams ripe to make a big leap. And then there's the aforementioned Royals and Mets — you know, the two teams that played for the last World Series.
Baseball is a crapshoot, particularly in the playoffs, and by the time you get deep into the postseason, everyone's got a couple rock-solid starters to lean on. With such small sample sizes, anything can happen, and I can't shake the sense that Chicago's relative inexperience in such high-pressure games will hurt them.
Then –€" at least for me –€" there's the question of whether the Cubs' pitching will turn out to be as good as advertised.
Reigning Cy Young Award winner Jake Arrieta was unequivocally outstanding last season, particularly after the All-Star break, but he's also only not especially far removed from a time when the phrase "Cy Young Award winner Jake Arrieta" would have sounded like an unfunny joke. It appears safe to say that Arrieta's days as a punching bag are permanently behind him, but his 2015 effort seems unsustainable, and even a moderate drop-off from the Cubs' ace could have a severe impact on their season.
Moving down the rotation, Jon Lester has been a virtual lock for 30 starts and a sub-3.50 ERA since his early days with the Red Sox, but any potential injury to the lefty would leave Chicago with Lackey as its No. 2 option. With all due respect to Lackey, it's hard to see him following up a career-best season by getting better at age 37, and if any of those top three arms struggles or gets hurt, are Jason Hammel and Kyle Hendricks the guys who are going to win Chicago a World Series?
Some of these issues could impact any team, of course. Which is to say that the Mets will be in trouble if they find themselves relying on Bartolo Colon instead of Jacob deGrom or Matt Harvey, just as Dodgers fans should be terrified that a successful World Series campaign may depend on the left arm of Scott Kazmir. And like the Cubs, any team with young talent in the field should be prepared for the types of growing pains Chicago may have to endure.
But ultimately, it just comes down to a feeling — a premonition based on more than 100 years of should'ves and could'ves that the time still isn't right for the Chicago Cubs.
With that being said, I hope I'm completely wrong. I want the Cubs to play like the best team in baseball because they are the best team in baseball, and thanks in large part to Maddon, I find them inherently likeable. I think the fans on the North Side deserve a championship, and I'll be thrilled for them when they finally get one. I just don't think it's coming this year.
You can follow Sam Gardner on Twitter or email him at samgardnerfox@gmail.com.