Chicago Cubs: Jason Heyward Is Overpaid and Playing – Get Over It!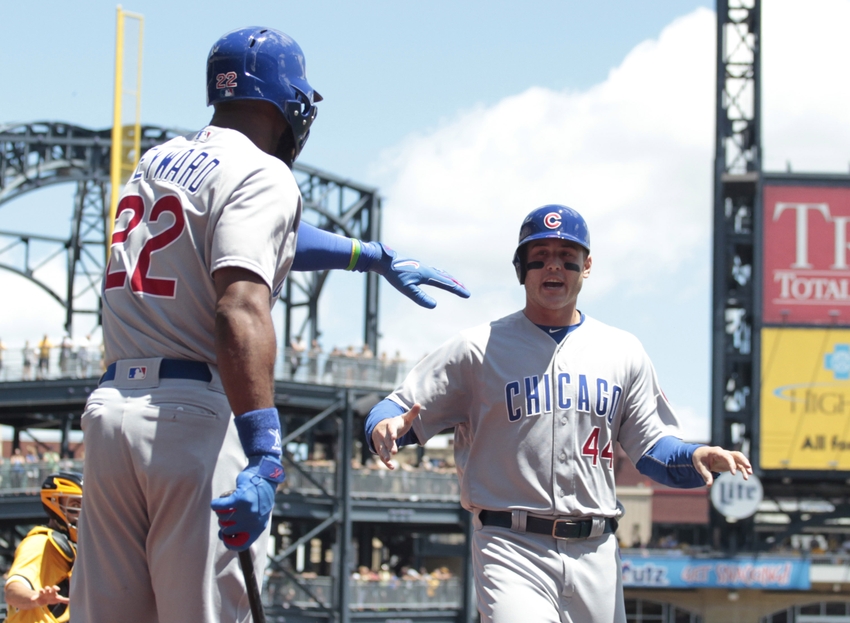 Jason Heyward signed a contract that was mutually agreed upon with the Chicago Cubs. The contract is worth a ridiculous sum of money and Heyward has not come anywhere near living up to it this year. The media is crying for him to take a seat on the bench. It ain't gonna happen, so get over it.
Jason Heyward signed an eight-year, $184 million contract with the Chicago Cubs, including a $20 million signing bonus, $184 million guaranteed and an annual average salary of $23 million. In 2016, Heyward will earn a base salary of $15 million and has a cap hit of $21,666,666 (via Spotrac).
Those are the numbers. Read 'em and weep, or be disgusted, jealous, or happy for him. It doesn't matter. Jason Heyward wasn't the first and he won't be the last player to take advantage of a market that pays this kind of money. He's in the entertainment business just as all professional athletes are. We pay to see them play.
Leonardi DiCaprio Can Be Overpaid, Too
We also go to the movies to watch Leonardo DiCaprio act in the films he makes. He makes a lot of money, too. For example, in 2013 DiCaprio made two movies the entire year, The Wolf of Wall Street and The Great Gatsby. For that, he was paid a cool $45 million, which, by the way, is double the value of Justin Heyward's yearly take.
The Great Gatsby was not DiCaprio's best, ranking #4 among all of his movies. I guess you might say it was sort of like the year Heyward has had – disappointing, to be kind. No, actually he has been horrible.
For the record, Heyward hit .230 with a meager seven home runs and 49 RBI during the regular season. And he's been even worse in the postseason, hitting .071 with no home runs and only one run batted in.
Maddon Is Staying with Heyward – End Of Story
Nevertheless, Cubs manager Joe Maddon has no intention of replacing Heyward in the lineup tonight or any other night, telling ESPN, "I don't think so. That's not part of the plan."
More from Call to the Pen
And that's because Maddon has a plan. He doesn't manage from the seat of his pants – never has and never will. And it's the same plan he had back in April when he slotted Jason Heyward in for the right field spot. That's the way he manages, and if anyone would like to argue his success, please step forward.
Other managers might listen to the cascading number of calls to bench him. For instance, Yankees manager Joe Girardi sat Jacoby Ellsbury in last year's one-game Wild Card shootout with Houston. It was the same story with another player making big bucks but not producing.
Maddon simply believes that the Cubs are a better team with Heyward on the field. He has his reasons and he's earned the right to make those decisions. Let the storyline go. And besides, Heyward still has time to turn his season around with just one big hit or one big play in the field.
And if that happens, all is forgiven and Chicago has its hero and it won't matter how much Heyward is paid. But in the meantime, can we tone it down a little bit? He's in the lineup… so get over it.
This article originally appeared on