Chicago Cubs extend Jed Hoyer and Jason McLeod through 2021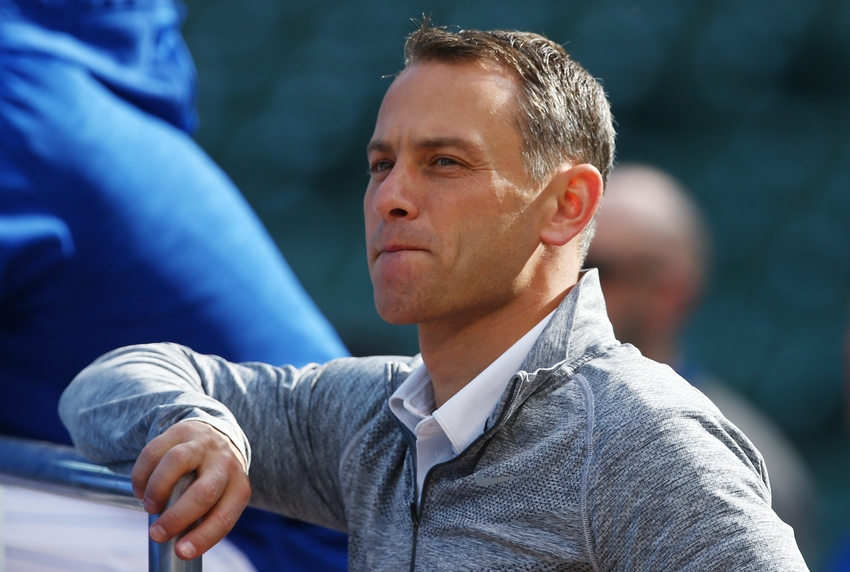 Wednesday afternoon, the Chicago Cubs announced the re-signing of team President Theo Epstein. Just two days later, the organization locked up two more integral executives, resigning Jed Hoyer and Jason McLeod through 2021.
The rich keep on getting richer in terms of the Chicago Cubs.
The Cubs announced the signing of two key front office executives Friday. General manager Jed Hoyer and senior vice president of scouting and player development Jason McLeod agreed to new contracts. Both men have signed deals through the 2021 season
Like Epstein, Hoyer was only under contract through the 2016 season. The two men have spent plenty of time in the MLB together. From 2002-2009, Hoyer worked in the Red Sox's front office with Epstein, contributing in a variety of ways.
According to the Chicago Tribune, Hoyer, "started his career with the Boston Red Sox and was involved in player development, major league scouting, quantitative analysis and advance scouting." He was also named a co-general manager during Theo Epstein's absence from the ball club after the 2005 season.
From 2010-2011, Hoyer was the San Diego Padres' general manager, working with McLeod while doing so.
Parting Ways
Hoyer and Epstein stayed on positive terms after Hoyer left for the Padres. In fact, the two completed a blockbuster deal in 2010 that sent Anthony Rizzo from Boston to San Diego.
McLeod spent six seasons with the Red Sox before leaving for the Padres with Hoyer. While in San Diego, he was the club's vice president and assistant general manager. In addition, he also oversaw the team's amateur scouting department (according to Cubs.com)
The three men reunited following the 2011 season. After Epstein resigned from the Red Sox to join the Cubs, Hoyer and McLeod followed suit. Both men left the Padres and joined the Cubs front office in their respective positions.
Recently, McLeod actually interviewed for a position similar to Epstein's with the Minnesota Twins. It appears that the position will instead go to Derek Falvey of the Cleveland Indians. However, Hoyer acknowledged that McLeod is more than qualified for the job.
"We sort of know it's probably somewhat inevitable at this point that he's going to get an opportunity, which is great," Hoyer said. "I've worked with Jason since '03, and he's been a huge part of my life and Theo's life. He deserves a shot at some point soon."
McLeod, Hoyer and Epstein are now all under contract for the next five seasons. Since arriving in Chicago, they have overturned an organization that at the time was one of the MLB's worst. Now, they have built what should be a World Series contender for years to come.
This article originally appeared on