Chicago Cubs: Baez to play for Puerto Rico in WBC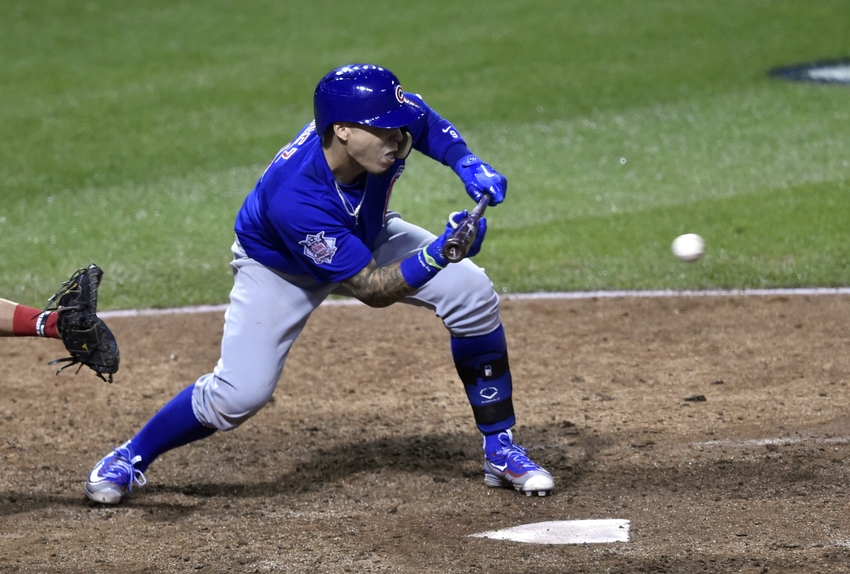 With the World Baseball Classic happening for the fourth time in 2017, there likely will be many Chicago Cubs representing various countries during the spring event. Javier Baez is going to be one of those guys.
The Chicago Cubs second baseman and 2016 NLCS Co-MVP, Javier Baez, will play in the World Baseball Classic. According to the Chicago Tribune, Baez will represent his home country of Puerto Rico when the event begins March 6 in Seoul.
Interestingly enough, Baez will be playing alongside Indians shortstop Francisco Lindor. The longtime friends will partner up to be Puerto Rico's double play duo after having played against each other in the World Series.
Born in Puerto Rico, Baez moved to Florida at age 12. Baez slashed .273/.314/.423 with 14 home runs and 59 RBI with the Cubs in 2016. His stellar defense will help Puerto Rico just like it helped the Cubs win a championship.
Baez likely won't be the only Cubs player in the World Baseball Classic. Cubs first baseman Anthony Rizzo usually represents Team Italy and a few more Cubs may participate.
Since it does overlap with the MLB's spring training, players sometimes chose not to participate so they can then prepare for upcoming baseball season.
History of World Baseball Classic
The World Baseball Classic is an international professional baseball competition similar to the Olympics. It was created after baseball was removed from the Olympics in 2012. The 2017 edition will be hosted in four countries: Japan, Mexico, South Korea and the US. 16 total teams will participate in what could be the last World Baseball Classic.
Sadly, the 2017 edition may be the last for the World Baseball Classic. The event has failed to make money and bring in the necessary stakeholders that the Olympics does, according to Craig Calcaterra of NBC Sports. The World Baseball Classic may no longer be relevant since baseball will be a part of the 2020 Olympic Games.
The success of this upcoming World Baseball Classic will determine it's future. The World Baseball Classic kicks off on March 6th exclusively on MLB Network.
This article originally appeared on