Cubs' Anthony Rizzo dives onto tarp to make a catch
In the eighth inning of a game that required 15 frames to decide on Tuesday, Cubs first baseman Anthony Rizzo went onto a tarp and partly into the stands to help preserve a 2-1 lead.
The play happened when Reds shortstop Zack Cozart chopped a ball high over the first base line. Watch Rizzo in action:
If Rizzo's catch looks familiar it's because he made a similar play last year at Wrigley Field when he actually leaped on top of a tarp and landed completely in the stands after making the grab.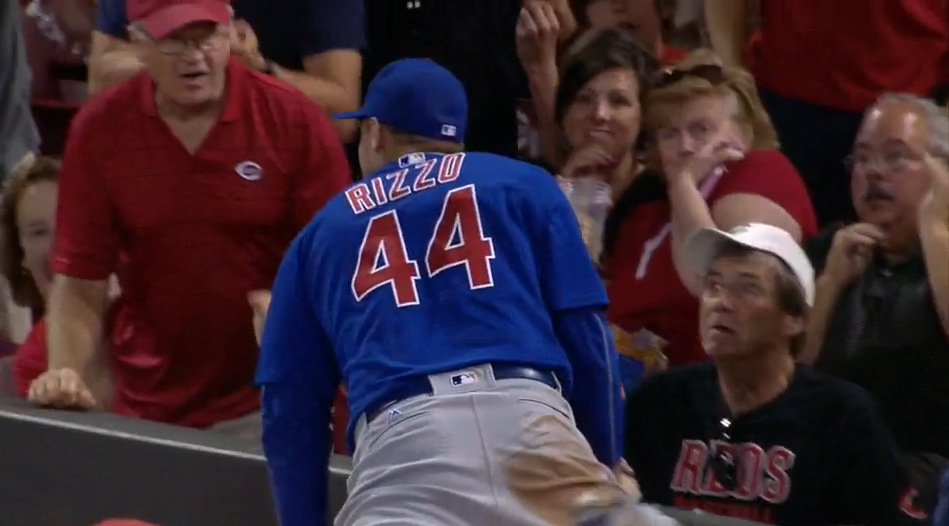 And speaking of tarps, check out the lake that formed at Coors Field on Tuesday night.