Chicago Cubs add five to 40-man roster ahead of Rule 5 Draft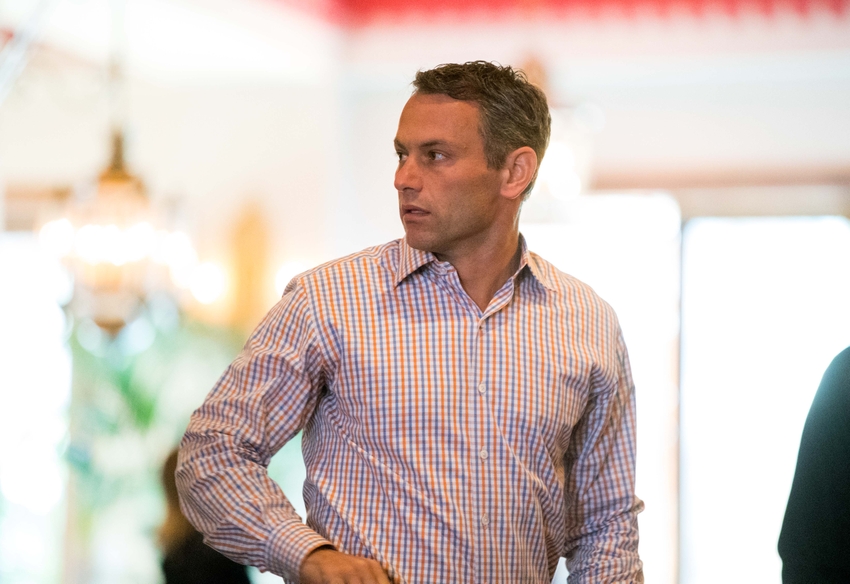 With the deadline to protect players from the Rule 5 Draft on Friday, the Chicago Cubs had some roster decisions to make on who to add to the 40 man roster.
The Chicago Cubs made some roster moves on Friday to protect some guys from the upcoming December 8 Rule 5 Draft. As part of the Rule 5 Draft, any player that is not on the team's 40 man roster and that were signed when they were 19 or older and have played in professional baseball for four years are eligible, as are players who were signed at 18 and have played for five years. The team that selects a player in the Rule 5 Draft must keep that player on their 25 man roster for the entire season. If they do not, he goes back to the original team.
The Cubs added four players to the 40 man roster.  LHP Jack Leathersich, RHP Duane Underwood Jr., C Victor Caratini and OF Jacob Hannemann have all been added to the 40 man roster and protected from the Rule 5 Draft.
Underwood is just 22 years old but has been plagued by injuries throughout his minor league career. He has the stuff to be a front of the rotation pitcher but needs some more fine tuning. If the Cubs hadn't added him, he likely would have been taken in the Rule 5 Draft and put in a team's bullpen. Underwood got as high as Double-A last season and likely won't be on the big league roster in 2017.
Leathersich, 26, is an interesting choice. He was claimed off waivers last season but never figured into the Cubs plans in 2016. He's a lefty who strikes out a ton of guys but can also walk a lot of guys too. Leathersich also had injuries last season but likely will vie for a bullpen spot come spring training.
Caratini, 23,  is a switch-hitting catcher who slashed .291/.375/.405 at Double-A last season. Caratini might not stay as a catcher but is projected to be a solid big leaguer down the road. It made sense for the Cubs to protect him. With Kyle Schwarber's status as catcher unknown, he could be Contreras' backup in 2018.
Hannemann, 25, was also at Double-A last year and is a gifted defensive outfielder. His defensive is nearly as good as Albert Almora, but he slashed just .247/.326/.426. He too has been plagued by some injuries but is a guy worth keeping, especially if the rosters expand to 26 under the new CBA.
With the addition of lefty reliever David Rollins from the Mariners, the Cubs 40 man roster now stands at 39. Expect a lot more roster shuffling over the coming weeks.
This article originally appeared on