Cubs fan crashes Jake Arrieta's no-hit celebration on the mound
It was Jake Arrieta's night Thursday after throwing his second career no-hitter. But a random Cubs fan felt the need to get in on the action.
As the Cubs mobbed Arrieta on the mound after Chicago's 16-0 win over the Reds, a fan wearing a Cubs hat and jersey joined the celebration. The fan was so bold he even tapped Arrieta on the hat before being ushered away by police.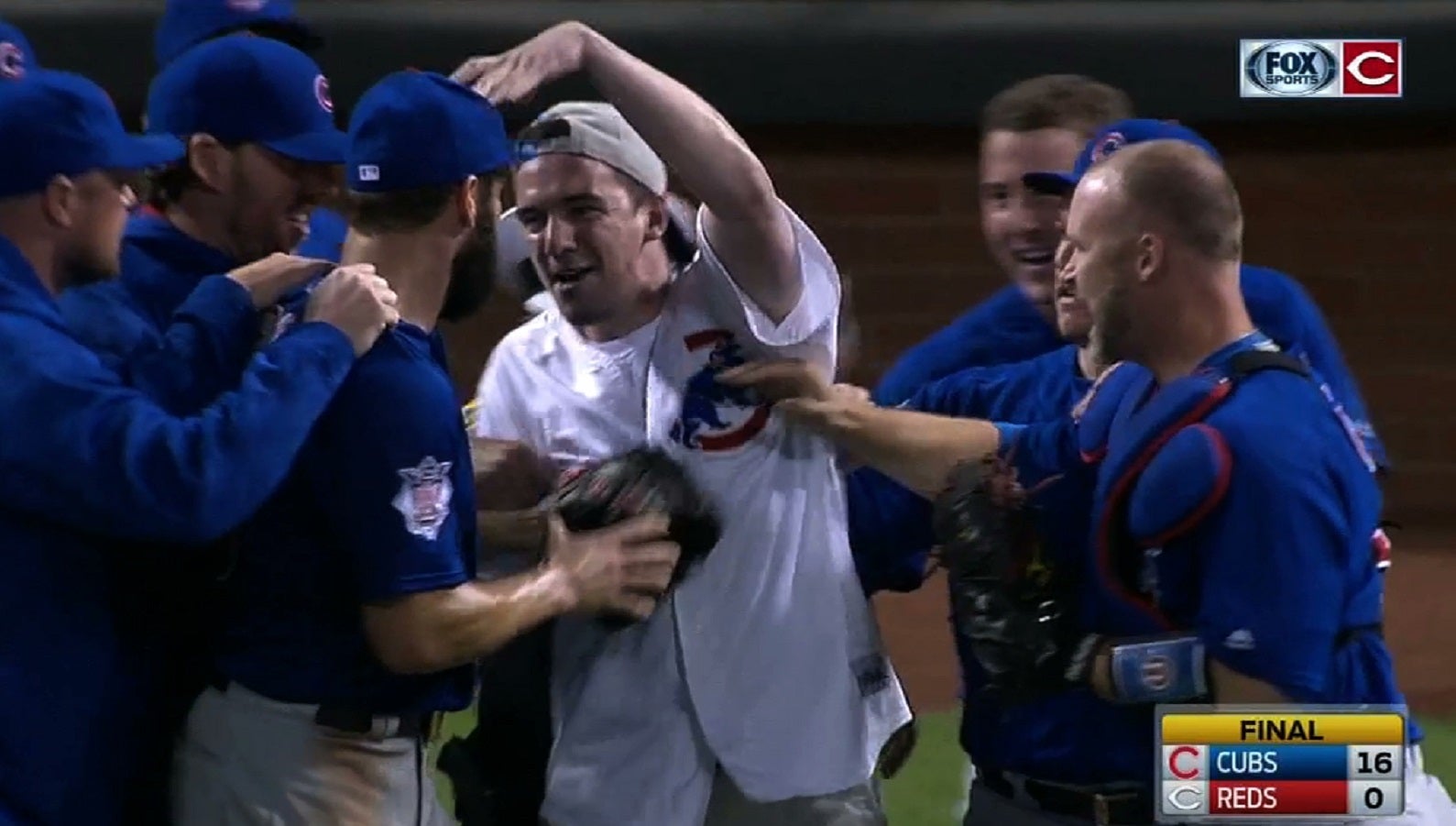 You can spot him starting at the 18-second mark of the video above.
Despite the interruption, the Cubs still got to douse Arrieta.
.@JArrieta34's not thirsty.

He just threw a no-no. pic.twitter.com/MvefOVzBZ8

— MLB GIFS (@MLBGIFs) April 22, 2016
What will Arrieta, who's already thrown two no-hitters in his career, do for an encore?