Cespedes contract talks to start at 4-years, $100 million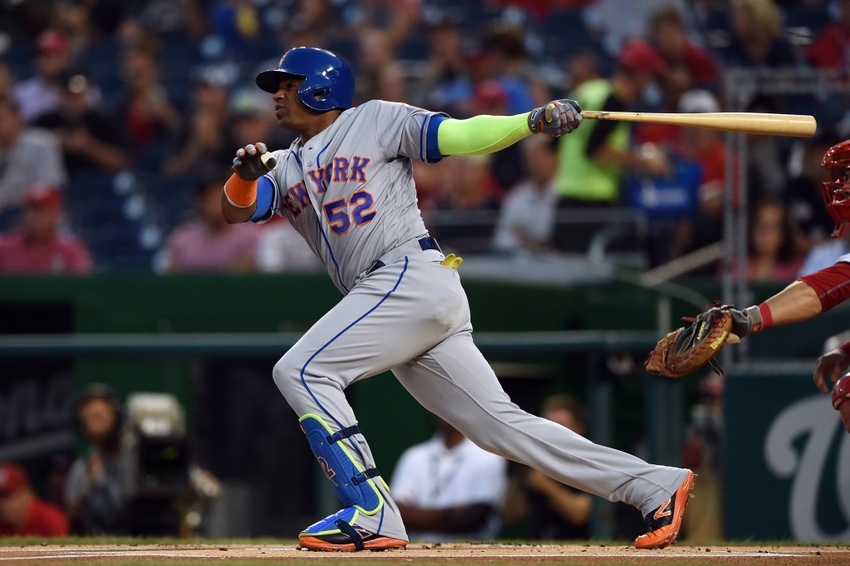 The New York Mets and Yoenis Cespedes will likely begin contract talks starting at 4-years, $100 million.
There is no questioning the job that Yoenis Cespedes has done for the New York Mets. He was sent to New York from Detroit right before last season's trade deadline. He ultimately led the Mets to a division title and a trip to the World Series. This season, he has been at least as important
The Mets signed Cespedes to a three-year, $75 million deal this past offseason. This season he is batting .288 with 30 homers and 79 RBIs, so the Mets have gotten all they could expect and more from the Cuban outfielder. As the Mets push to slide into the playoffs as a wild card team, Cespedes will play a huge roll and could ultimately carry them himself.
Cespedes is able to opt out of his contract and become a free agent after this season. In a very weak free agency class, Cespedes is likely to stand out. He will probably demand a fortune and that is what the Mets should give him. According to the New York Post, the contract talks will start at four years, $100 million.
While that is a lot of money, the offer could go up. Cespedes has proven that he is not a Jason Bay type of player. He can contribute for a long time. Being one of the best power hitters in the game and having one of the strongest arms from the outfield, makes him a hot commodity.
Bottom line, it is time for the Mets to stop being cheap and spend some money. They are a win now team with this young pitching staff. Having Cespedes for years to come puts them in a good position moving forward.
This article originally appeared on