Catching up with Atlanta Braves prospect, pitching savant Mike Soroka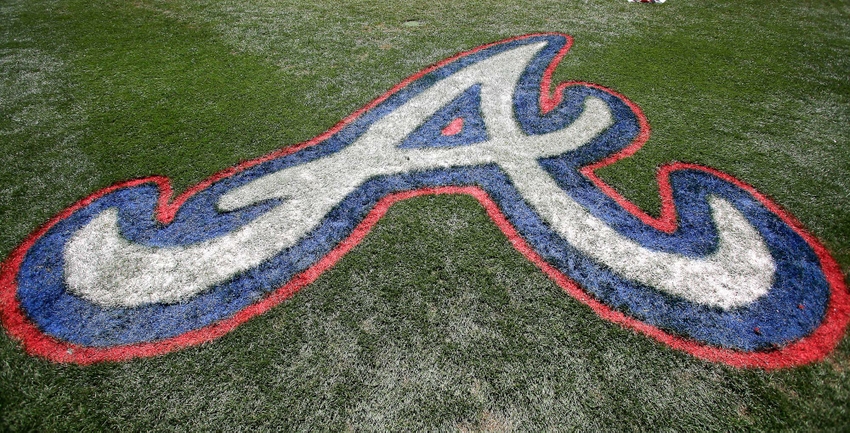 I covered the Rome Braves this past season and spoke with Mike a few times throughout the year, from a formal interview to post-game takes, and I wanted to catch up with him this winter.
Talking with an Atlanta Braves prospect like Mike isn't really like talking with other players.  So many times you interview a player and get short/safe answers. You know, the cliche stuff. And that's certainly no discredit to a lot of those guys who operate that way.
Heck, if I played, I'm not sure I would talk to anyone given the state of journalistic integrity and Twitter these days.
But when you talk with Mike Soroka, you're not just talking to a baseball player. You're speaking with a true student of the game. He's not just a young guy with a promising career. He's someone who is continually learning from others and someone who has the utmost respect for his profession.
Mike, first of all, thanks for speaking with me. You were just part of an historic Rome Braves team. Rome won its first championship.since 2003 and has just been deemed the Minor League Team of the Year by Baseball America.
From my perspective, it looked like you guys weren't just playing incredibly well, but you guys were also having fun. Tell me about the team's chemistry in 2016.
He asked me, "Is pitching defense? Or is it offense?" I said "offense" after connecting the dots.
MS – Yeah. That's definitely what ended up making us the deciders for the team of the year.
Everything was going our way in the second half. We grinded it out pretty well in the first half and then things just started coming together. Everyone was there to play. Everyone was there to have fun. And it wasn't like we were putting pressure on ourselves really. We were going to play the game hard, we were going to play it the right way and get things done and that's what we did.
We went on a couple of big win streaks and next thing you know, we're battling for a spot, with a couple of clutch home runs here and there. Everybody worked together and we all played our part. There wasn't one weak link.
You were part of a pretty darn good starting rotation in Rome. Four first-round draft picks. Did being a part of such a strong pitching staff have an effect on you?
MS – Yes, I think so. Regardless of who else is around you, you've got to do your best every fifth day. But just the fact that it was one good start after the other made it easy to get into a rhythm and get on a roll.
It was like starter after starter was turning in a gem. It was like, "alright Kolby's going to go out there for seven innings with a bunch of Ks. And then Max is going to go up there and strikeout 13."
The bar was set high, which was encouraging. And we had some friendly competition.
I remember talking with Jim Jones about you this past season. One of the things Jim told me is how you're such a nice guy to talk to and then when you're on the mound, you're a bulldog.
I've seen it myself, and I gotta say, as a fan, I love it. You seem totally in the zone. How the heck do you do that? I'd be distracted by the first person who hollered at me… I could never do it.
MS – Most of it is just competitiveness.
It's not  like a switch I'm trying to turn on. Its not like I'm trying to block people out either. You kind of do it because it doesn't matter in that moment. The only thing that matters is the pitch you're about to deliver to home plate. So just simplifying it in that sense makes it easier.
For lack of a better word… I've been over-competitive at times. It stemmed from gym class in elementary school. There used to be talks between teachers and parents. They said I basically got after it too hard in gym class. So my dad made sure I never stopped doing that.
Losing is not fun, nor is it acceptable and winning makes everything much more fun. Dennis Lewallyn, our Double A pitching coach asked me a question in Spring Training. He asked me, "Is pitching defense? Or is it offense?" I said "offense" after connecting the dots.
The way he explained it is – you're always attacking your hitter. You're the predator. They're the prey. So it's about bringing that to every pitch and not losing that stream of edginess. I had sort of a lack-luster July, where I just didn't seem to have that same intensity and I just went back to going pitch-by-pitch.
Speaking of competitive pitching, a guy I grew up watching, being an Atlanta Braves fan and all, was Greg Maddux. He seemed like he knew that his most important weapon was the six inches between his ears. And it was fun to watch him hate to lose.
MS – I'm fortunate to have Chris Reitsma as my pitching coach at home here. He knew Greg Maddux a little bit when he played with the Braves and he said everyone had this image of Greg as being this super crazy out-of-this-world intellectual, and he's certainly a super smart guy, but he was also so much simpler than so many other pitchers and that's how he got guys out.
He simplified things. Any changes he made on the rubber, minor tweaks just to make a better pitch, and how easily he was able to do that, was what made him so good.
When you think of competitiveness, a lot of times you think of that angry guy on the mound, that guy who's just blowing fastballs past guys, but that's not true competitiveness sometimes. To compete is to do everything in your ability to get the guy out.
Kolby and Touki made fun of me for this all year, but sometimes I would take a little bit off the fastball because you understand that gassing out for one or two more miles per hour isn't going to help you. I knew I had to take a little bit off sometimes.
So, to be able to dial it back a little when you need to is really important, instead of going out there and getting mad and trying to throw one a hundred miles per hour… because that isn't going to happen right now.
When I spoke with you back in June, you told me that one of the things you were working on was your breaking ball. It was kind of a slurve. You said that some days you were having a hard time finding it. Have you improved in this area?
MS – Yes. That ended up being my most consistent pitch this year. Last year it was my change-up and I've been working on getting that back more than anything else this year.
My curveball was kind of always there. It started to become more of a true slider towards the end of the season. I don't know what it was… if I was throwing it differently… but it did kind of pull off from that slurvy pitch. When you think of "slurvy" you just think of just this bad spinner.
What I want is a 2-point break. I don't want it to be a true horizontal slider because sometimes those can be easy to hit, but I can't throw a true curveball from my arm slot because it's going to be loopy. So it's kind of all about finding my breaking ball.
I mean, it doesn't have to be called anything, it just has to be a breaking ball and it has to be my best one. So I think for the most part, we kind of solidified the pitch and it got harder as the year went on. So I think my confidence is pretty much at an all time high with the breaking ball.
Who wins in a brawl? Chase Johnson-Mullins or the Augusta Greenjackets?
MS – Depends on who gets there first. Hmmm… I think it's certainly going to take more than a couple of guys to take Chase down. I'm going to have to say Chase.
With the evolution of the game, including goal-tending equipment, who would you rather have on your team – 27-year-old Sidney Crosby or 27-year-old Wayne Gretzky and why?
MS – Sidney Crosby. Oh yeah. My dad played hockey in that era. Same era as Wayne Gretzky and he's the first one to admit that the game is so much more evolved now than it was back then.
Guys are stronger. Guys are quicker. I mean, if you put the two together right now… they're living in different eras obviously.
One of my trainers this year has worked with the Flames before and he also trains the women's Canadian hockey team and when they go to the Olympics they travel with the men's team and they've all said Sidney's the best in the NHL. He just does everything in the game so well. There might be a better goal scorer in the game out there, like Alex Ovechkin, but just how much better Sidney makes his team… because hockey is such a team game… I would still say Sidney Crosby.
Greatest hockey goalie of all time (besides Greg Goldberg). Go.
I'm biased here. Stats-wise I just can't be so sure on that. I just really loved watching the crazy good saves. Terry Price has got to be up there. And Patrick Wa. It's such a hard decision because it's such an objective opinion.
Did you have a favorite goalie from back in your goal-tending days?
MS – Yeah, Kiprusoff was my favorite. He basically made the team for a couple of years. If they didn't have him they would have had to start their rebuild a lot sooner.
In my top 10 places to go is the Calgary Stampede. Have you ever been and is it awesome?
MS- Oh yeah, I've been every year that I've been in Calgary during the event. The Stampede is not just one big carnival or festival. It's kind of all about the atmosphere in Calgary for two weeks. It's parties pretty much every night. It's a good time. I haven't gone the last couple of years because obviously I've gone to play baseball. Hopefully it's a while till I go again and I'll be playing for a long time.
Is there a guy (or guys) in the Braves farm right now who you've seen play, who… oh lets say is kinda under-the-radar? Someone who doesn't get a ton of media attention, who you think has a lot of promise and could surprise folks?
MS – It's funny because if you asked me this at the beginning of the season, I would have said Weigel hands down. And I would have also said Acuna because he's pretty special, too.
Right now… I didn't get to see a lot of the guys play in instructs, but as far as a hitter goes… we saw Tyler Neslony does some pretty good things in Rome. I think if he got hot, he could really surprise some people.
I think Bryce Wilson, as well, could surprise a lot of folks. I saw him in instructs and he looked pretty good.
We as writers here at Tomahawk Take, and fans alike, are all excited to see where the future takes Mike Soroka. In an era when the Atlanta Braves are re-building their system around pitching talent, Mike Soroka is a huge part of the organization's journey.
This article originally appeared on