Buster Posey makes perfect toss into pitcher's glove when he wasn't looking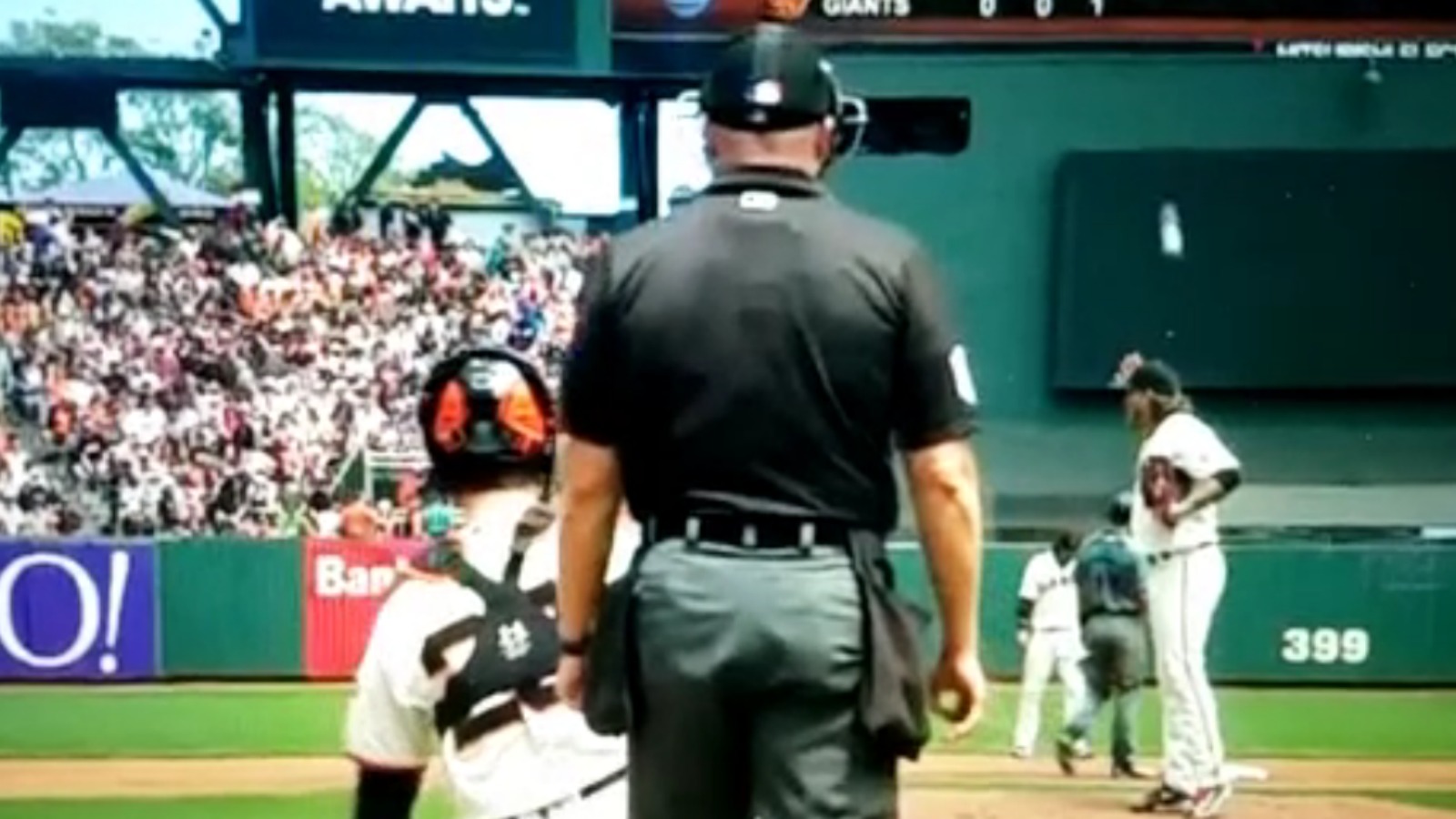 The San Francisco Giants beat the Arizona Diamondbacks 4-2 Saturday at AT&T Park in a game that was essentially a nine-inning blooper reel.
A woman trying to catch a foul ball with a plate of food got things started in the first inning. She didn't seem to expect that the force of the ball would create a huge mess, but she ended up going home with a souvenir, at least.
Later in the fourth, Giants catcher Buster Posey came very close to plunking pitcher Jake Peavy, who had turned away from home plate to argue a call made the the umpire at third. While Peavy wasn't looking, Posey lobbed the ball directly into his glove.
In the very same inning, Diamondbacks third baseman Jake Lamb tried to catch a ball with his shoulder (which didn't go well).
Later in the game, Javier Lopez took a tumble after tripping on the dugout steps.