Buck Showalter says Seinfeld cameo costs him money (video)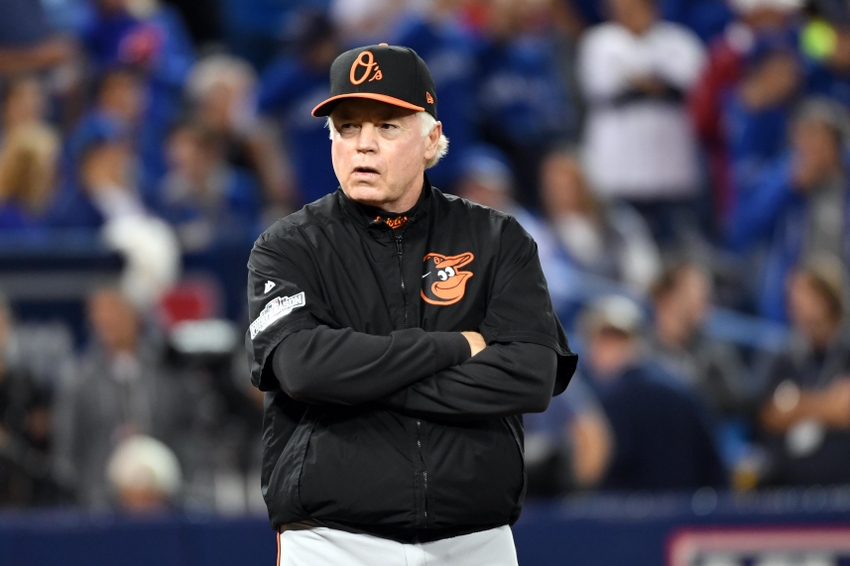 Buck Showalter appeared on an episode of Seinfeld during his time as New York Yankees' manager, but he's not to thrilled with the ramifications of his cameo.
For nine seasons (1989-1998) Seinfeld was one of NBC's highest-rated shows. Star and co-creator Jerry Seinfeld became a household name, and supporting actors Julia Louis-Dreyfus, Jason Alexander and Michael Richards also got notoriety for their roles.
Seinfeld has enjoyed a lengthy run in syndication, which has surely benefited most of the actors involved. But one person that made a cameo in a single episode isn't too thrilled about the ramifications that have come his way.
During an appearance on MLB Network's Hot Stove from the Winter Meetings on Tuesday, co-host Harold Reynolds asked Baltimore Orioles' manager Buck Showalter about his Seinfeld cameo back in 1994.
Here's the clip of what Showalter had to say.
Showalter was manager of the New York Yankees from 1992-1995, and one of Seinfeld's recurring storylines involved Alexander's character (George Costanza) working for the team and owner George Steinbrenner.
Showalter had to join the Screen Actors Guild, and remain a member, so he gets taxed $19 whenever a rerun of the episode he appeared in, "The Chaperone," airs. Compared to his apparent per-airing stipend of 89 cents, briefly becoming an "actor" has clearly been a losing proposition financially for Showalter. He can probably afford the tax burden (shy of his episode airing thousands of times in a year), and the stipend might buy a candy bar, but losing money is never a good thing.
It's a little hard to believe Showalter was unaware of Seinfeld before appearing on it. But he was, and remains now, a tried and true, fully immersed baseball man who could easily be blissfully unaware of pop culture. He added that his kids suggested he make the appearance on the show, which 22 years later was obviously bad career advice.
More from FanSided
This article originally appeared on