Bryce Harper reveals when he plans to participate in next Home Run Derby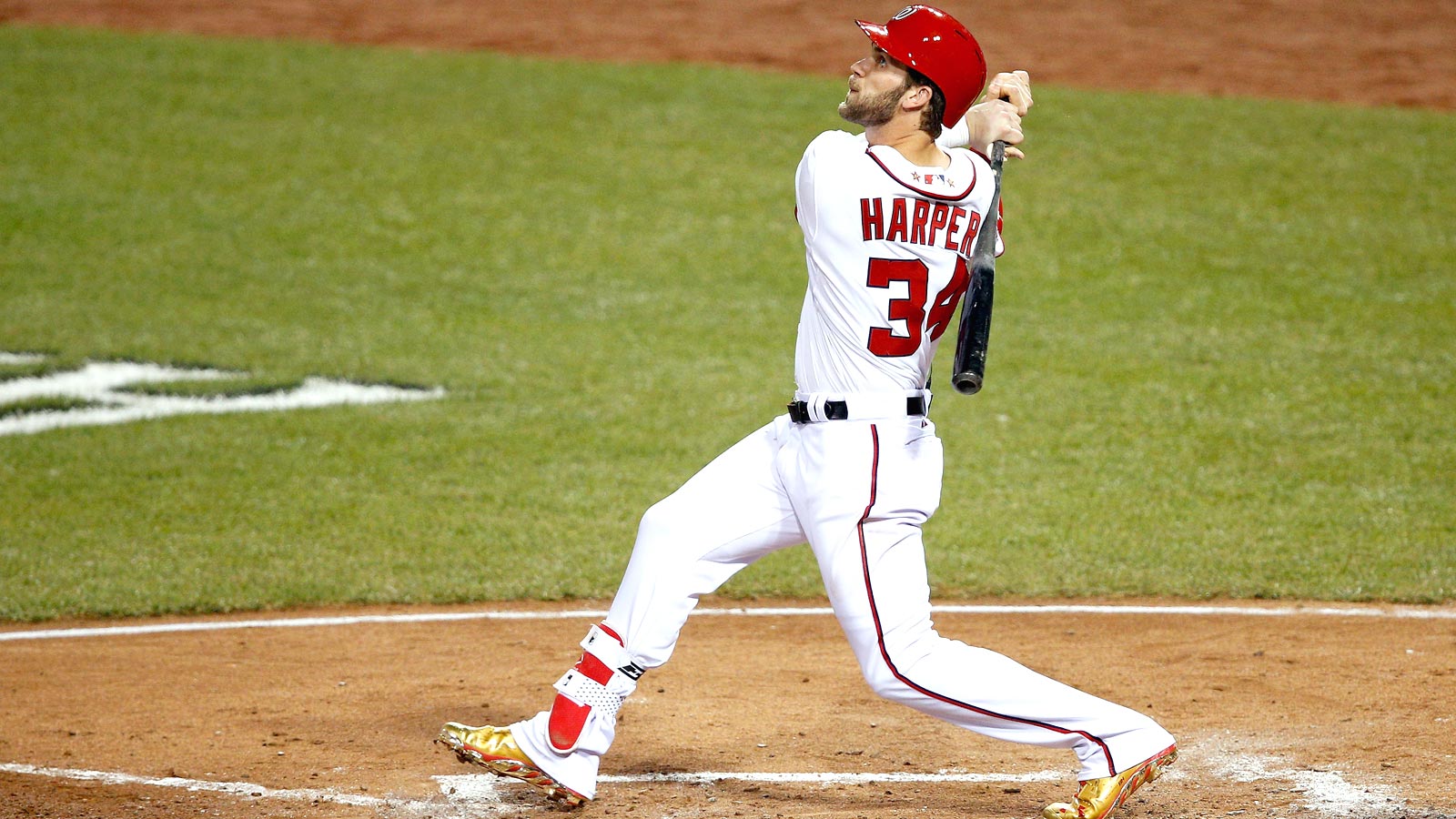 Washington Nationals slugger Bryce Harper didn't participate in this year's Home Run Derby and isn't planning to do so next year either, but he has pinpointed when he'll partake in the long-ball hitting contest again.
Harper, who didn't participate in this year's Home Run Derby because his father was unable to pitch to him, says he won't participate in the next two Home Run Derbies either.
"Next two years, I probably wouldn't do it, San Diego and Miami," he said, per the Washington Post. "[Giancarlo] Stanton would probably win in Miami anyways."
While it will be a while before the 22-year-old slugger participates in his second Home Run Derby after participating in 2013, he'll make his reprisal a momentous one.
"Probably at home," Bryce forecasted. "I'd like to do it in D.C."
Washington D.C., which plays host to Harper's Nationals, will host the All-Star Game and related festivities in 2018.
Harper hopes to be the hometown hero just like Reds third baseman Todd Frazier was this year.
(h/t Washington Post)