What in the world is going on with Bronson Arroyo's shoulder?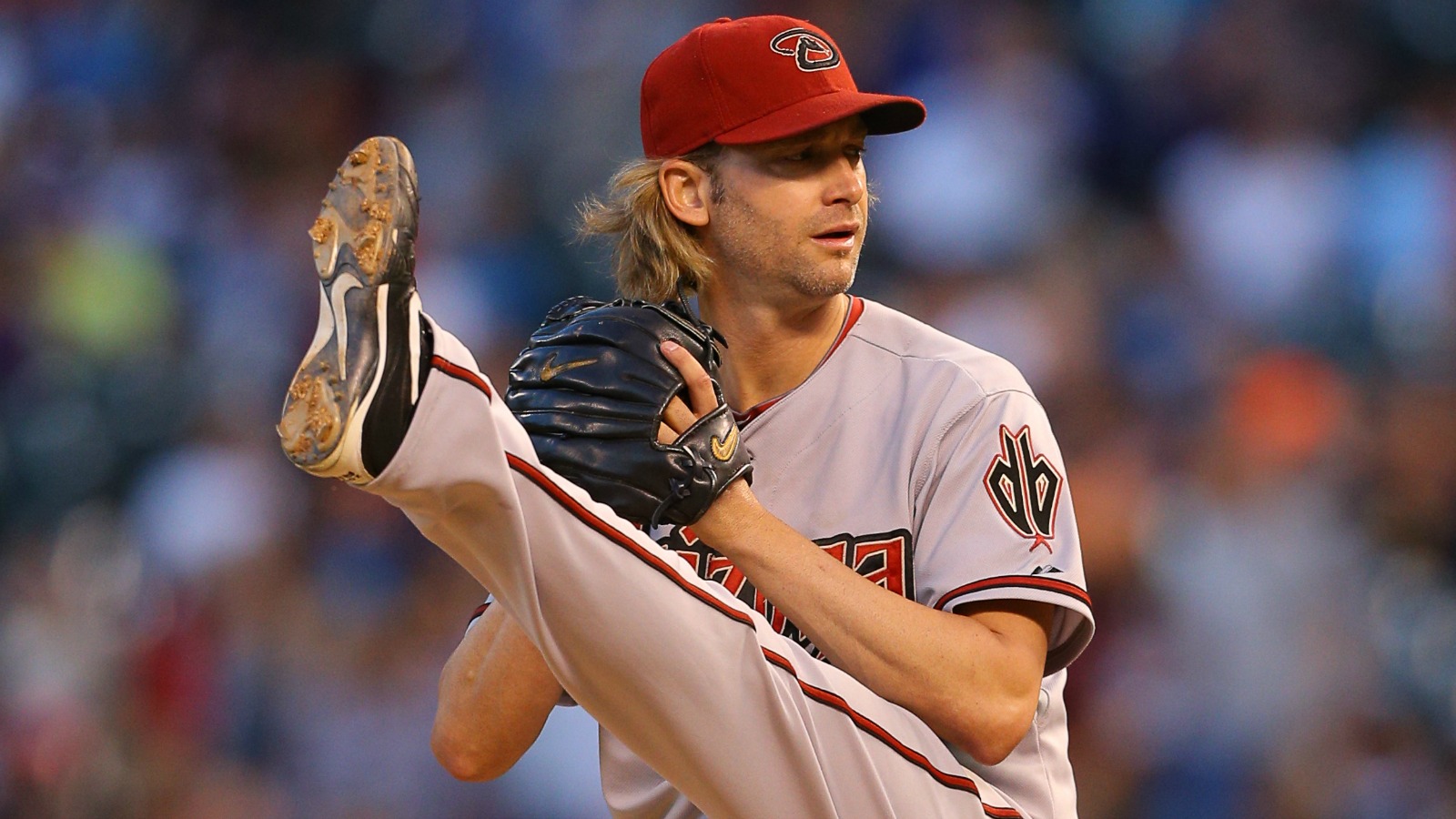 Bronson Arroyo can scrap those retirement plans for now.
Earlier this week, it was reported that Arroyo had a significant tear in his rotator cuff –€" an injury that likely would have ended the 39-year-old right-hander's career. But hold on just a second:
Great news on Bronson Arroyo, per source. Doctor misread MRI. Rotator cuff OK. Issue is bursa sac inflammation. Will be down 7 to 10 days.

— Ken Rosenthal (@Ken_Rosenthal) March 18, 2016
But hold on again. The Nationals issued this statement Friday night, according to The Washington Post: "We compared the MRI from Arizona with our MRI and we're going to sit with Bronson [on Saturday] and map out a protocol for what happened. The report that was out there was inconsistent with what our reports are. The report out there is not consistent with what our team doctors are saying."
On Saturday, the Nationals announced that Arroyo indeed would be shut down for 7-10 days. However, his timetable in terms of a return to the mound will be much longer:
Here is the deal: Bronson Arroyo has partial tear in the rotator cuff tendons, which are inflamed, according to Mike Rizzo. #Nats #MLB

— William Ladson (@washingnats) March 19, 2016
It will take four to six weeks for Bronson Arroyo to rehab the shoulder. #Nats #Nationals #MLB

— William Ladson (@washingnats) March 19, 2016
So, why all the confusion this week? Here's more from The Washington Post:
One of the main reasons Arroyo felt his shoulder still had a chance is that he said he still had strength in some positions — unlike in 2014 when he needed surgery. Arroyo, who was scratched from his start Wednesday because of shoulder pain, was competing for a spot in the back of the Nationals rotation. He was clocked at only 84 mph in his first spring training start.
Arroyo — famous for his high leg kick — never has been a pitcher who relies on velocity, but 84 mph is a few ticks below normal even for him.
Arroyo missed the entire 2015 season while recovering from Tommy John surgery. In 14 starts with the Arizona Diamondbacks in 2014, he went 7-4 with a 4.08 ERA before being shut down with the elbow injury. Arroyo signed a minor-league deal with the Nationals in January, reuniting him with Dusty Baker (his former manager with the Cincinnati Reds).
"He's going to have an effect on this team before the season is out," Baker told reporters, according to The Associated Press. "Before this season is out, we're going to need Bronson."
In his 15-year major-league career, Arroyo is 154-131 with a 4.19 ERA.
The Associated Press contributed to this report.