Brett Gardner hits three-run homer with two outs in ninth as Yankees stun Cubs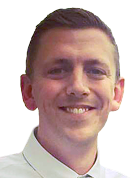 The Cubs on Friday were cruising right along toward a 2-0 win in the opener of their big interleague series with the Yankees when things went a little off the rails.
Chicago closer Hector Rondon got Didi Gregorius to ground out to start the top of the ninth. Chase Headley then singled, and a wild pitch would send him to second. After a strikeout, Jacoby Ellsbury walked to put the tying run on. Then Brett Gardner came up and did this to a 2-2 pitch:
Gardy. pic.twitter.com/isqDRr28Ju

— MLB (@MLB) May 5, 2017
The no-doubter three-run shot on the team's last gasp put the Yankees ahead as Gardner hooted and hollered his way around the bases. It was his fifth home run of the season. The Yankees had been knocking on the door all game — Gardner's blast was their 11th hit.
Cubs fans may have wished to see Aroldis Chapman on the mound in that situation rather than Rondon, but of course he rejoined the Yankees in the offseason after going from them to the Cubs at last year's trade deadline and being one of the key pieces of Chicago's World Series run. So we got to see him on the mound a half-inning later, when the Cubs came up in the bottom of the ninth.
And it wasn't without drama. Third baseman Chase Headley badly misplayed a grounder from leadoff man Addison Russell, letting the ball through to left field and giving Russell second base to start the inning. But then Chapman did what Chapman does — Jason Heyward struck out looking, Willson Contreras grounded out and Javier Baez went down swinging to secure the Yankees win.
What a start to one of the biggest series of May. Game 2 is Saturday night at 7:15 p.m. ET on FOX.