Breaking Down the New Major League Baseball CBA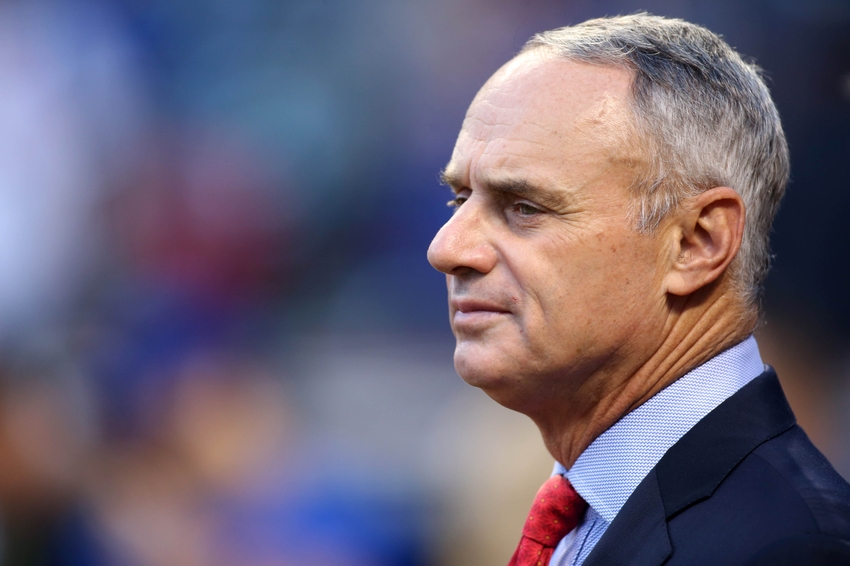 Baseball has been saved, at least for now
Last night Major League Baseball and the Players Association agreed to a new collective bargaining agreement. The latest deal will last five years, extending baseball's historic streak without a work stoppage.
There have been varying reports to what will happen under the new agreement. In the grand scheme of things, not too much. The luxury tax will rise as expected, but things such as an international draft or roster expansion will not.
Here are some of the key pieces of the new agreement that will affect not just the Phillies, but all of baseball.
The luxury tax will rise over the next five years, starting at $195 million and capping out around $215 million.


More from That Balls Outta Here

The 15-day disabled list has been modified into a 10-day disabled list. This will allow teams to feel more comfortable placing a player, in particular a pitcher, on the disabled list without the fear of losing them for an extended period of time.
MLB didn't get the international draft, but it got exactly what it most wanted with the annual international spending cap of about $5 million per team
Teams among the top 15 in revenue will now have $5 million to spend in the international market; teams in bottom 15 will have $6 million.
A team not over the luxury tax threshold gives up a third-round pick to sign a qualifying offer free agent. Should a team over the luxury tax sign one of those free agents, they lose a second-round pick, 5th-rounder and $1M in international bonus money
For this offseason, the old collective bargaining agreement process where a team gives up a first-round pick will still be in effect.
The All-Star Game will no longer determine home field advantage in the World Series
Starting in 2018, the season will start mid-week, helping create extra off-days in schedule.
Incoming MLB players will be banned from using smokeless tobacco. Those already playing have been grandfathered in. No word on how this applies to managers/coaches
Follow TBOH on Twitter and Facebook for the latest Phillies and MLB news this offseason
This article originally appeared on