Breaking Down the Los Angeles Angels Projected Starting Five
The Los Angeles Angels will showcase a different starting rotation than years past. This season will bring new faces and some familiar ones to the table for the Angels.
The Los Angeles Angels pitchers and catchers report to Tempe Arizona for Spring Training in a matter of weeks. All eyes will be on ace pitcher Garrett Richards as he attempts to comeback from an elbow injury that sidelined him last season.
While Richards health is probably the most important piece to the Angels rotation puzzle, there is still some concern with Tyler Skaggs and newly acquired pitcher Jesse Chavez.
Want your voice heard? Join the Halo Hangout team!
The pitching staff will have defensive help from the infield and outfield this season. The Angels have set the stage to make some big noise in the AL West this season. While it's unclear how much noise they will make, many believe the Angels could steal the show this season.
Of course, having Mike Trout and a healthy Albert Pujols always gives you a fighting chance on a nightly basis. However, role players and unlikely heroes could emerge provide a band with Trout as a front man.
Some of those unlikely heroes include Yunel Escobar, who's 39 RBI's were key in a handful of Halo victories. Also, Andrelton Simmons will have some help from second baseman Danny Espinosa.
These players are all going to play a big role in the Angels success next season. However, the pitching staff will be under pressure to perform at a high level.
Each of the five pitchers most likely to be in the rotation for the Angels, all bring something different to the table. The biggest question surrounding the pitching staff will be health. However, underlining questions remain about the individual pitchers within the rotation.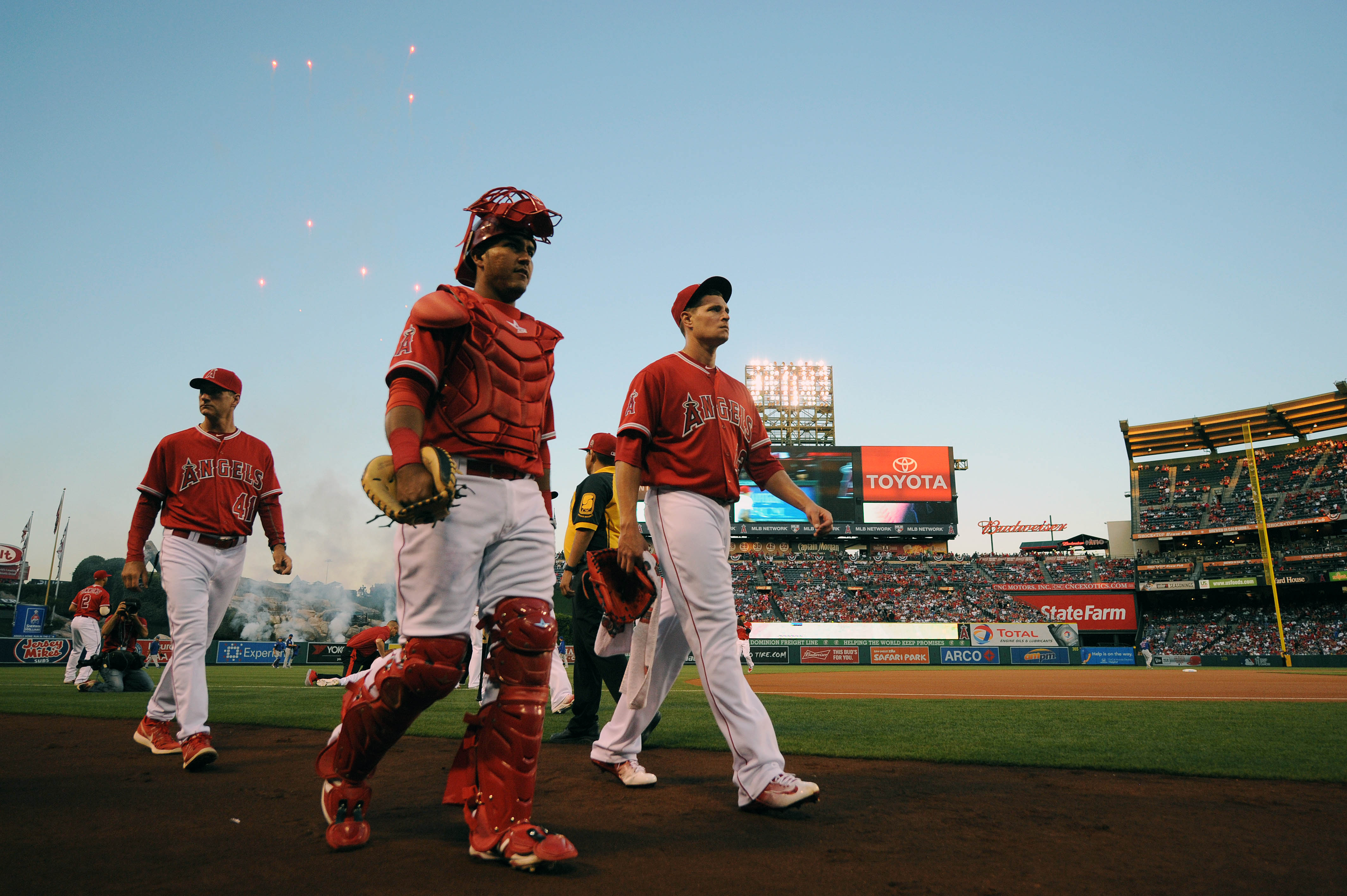 Garrett Richards:
Garrett Richards didn't much of a chance to pitch last season before his injury took place. Starting in only six games, the Edmond Oklahoma High School Graduate was placed on the DL in May. He suffered a UCL tear in his elbow. At first, things looked grim for Richards, it was likely he was going to have to have Tommy John surgery.
However, Richards opted for stem cell therapy instead. The therapy appears to have worked as he has been fully cleared to resume baseball activities. Richards is also projected to be the Opening Days starter barring any setback during Spring Training.
If you venture back to 2015, Richards had a record of 15 wins, 12 losses. He pitched an ERA of 3.65 in over 200 innings pitched. Richards was looking to build his reputation as the ace of the Los Angeles Angels with Jered Weaver and C.J. Wilson both approaching the end of their respected time with the Angels.
Look for the Angels to do everything in their power to maintain the health of Garrett Richards. It's no secret the Angels will need his elite level pitching in order to compete with some of the strong batters in the AL West.
Expect for Richards to start around 25 games this season, his ERA and wins should be elite as he has shown us in the past.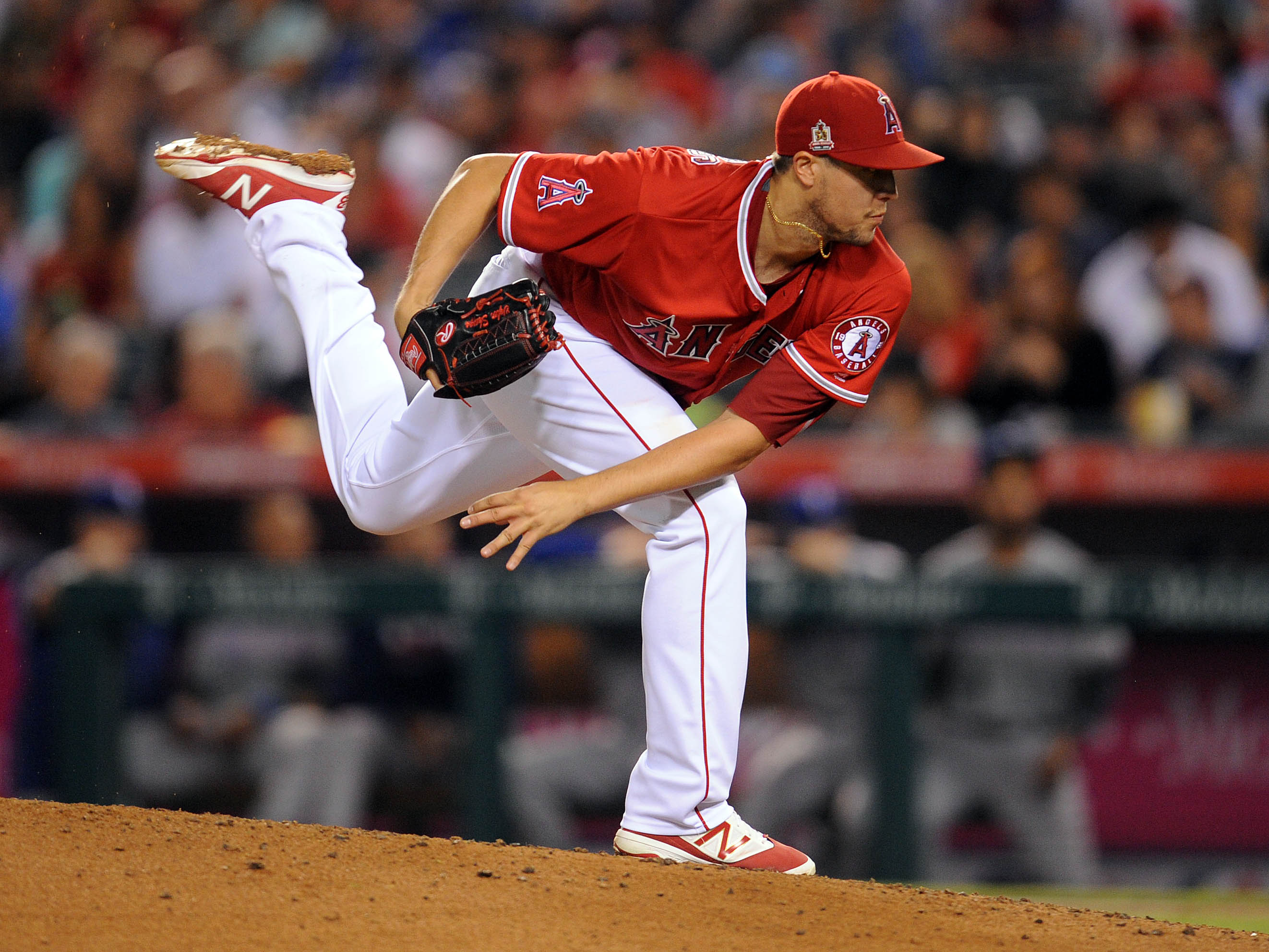 Tyler Skaggs:
Tyler Skaggs, like Richards, is also slowly being eased back into his starting role. Coming off Tommy John surgery in 2014, Tyler Skaggs made his return to the mound in the latter stages of last season.
Skaggs pitched in 10 games for roughly 49 innings. His ERA was 4.29, however, he'll likely be able to lower that mound after going through the offseason and Spring Training fully healthy.
As players like Skaggs and Richards make their return to the mound, they will be under a microscope. Each pitch and throw will be documented by the Angels coaching staff ensuring that there is no discomfort. The Angels cannot have another injury prone season, they must retain health to be successful.
In the matter of Skaggs, he'll likely start the most games of his career this season. In 2014, he started a career-high 18 games before being placed on the DL. I would expect for Skaggs to show real promise and elite pitching as well if again, there are no setback during Spring Training.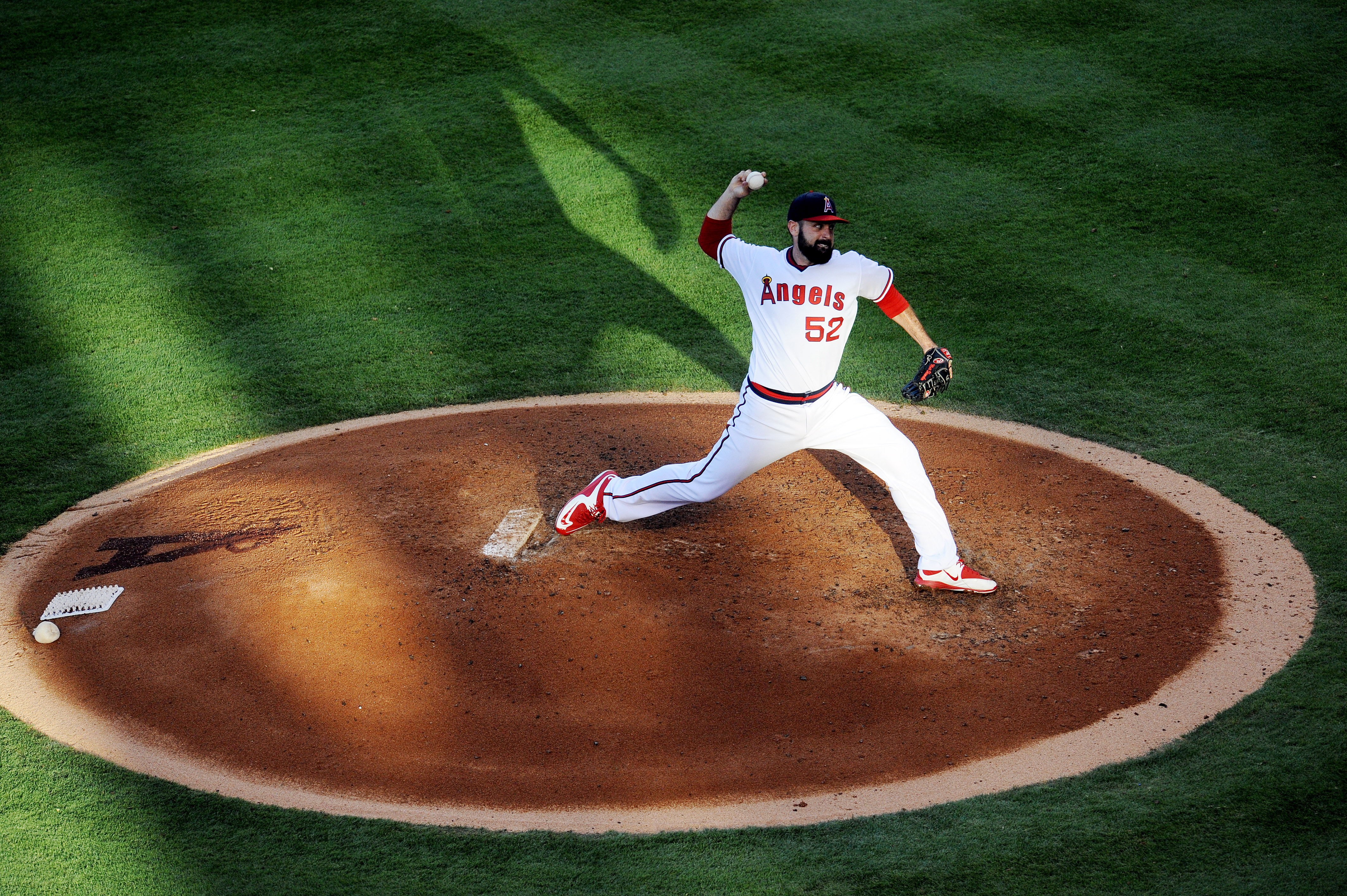 Matt Shoemaker:
Matt Shoemaker might be the toughest guy in the league. After taking a pitch to the head last season, Shoemaker has been medically cleared and is looking forward to Spring Training. Last season, Shoemaker was a go-to for the Angels pitching staff following the injury outbreak during the month of May. However, his inconsistencies on the mound have been his demon. Shoemaker finished the 2016 campaign with an ERA of 3.88 and a 9-13 record.
Pitching in 160 innings, Shoemaker proved to a reliable pitcher on the mound during a turbulent time in Anaheim. Now that the smoke has cleared, Shoemaker has an opportunity to really showcase his talents on the mound.
This will be an exciting season for Shoemaker. He stuck through the rough patch all season last year. He never complained nor criticized the Angels organization or his teammates during his struggles.
That devotion to the Angels is part of why the Angels offered Shoemaker a $3.325 million contract to avoid arbitration. Now, he'll be business as usual within the Angels rotation. Look for Shoemaker to improve on his control and his win total. Last season, Shoemaker won just nine games as a starter in 2016.
Ricky Nolasco:
Ricky Nolasco showed a lot of promise at the end of last season. Nolasco was apart of the trade that sent Hector Santiago to the Minnesota Twins in August. Nolasco started his campaign with the Angels woefully losing his first five games. However, following that, he went 4-1 and lowered his ERA to a cool 3.21.
Nolasco performance on the mound during the latter stages of 2016 is the biggest reason he'll likely be in the starting rotation. He also benefits from pitching a full season in an Angel uniform.
The key will be if Nolasco can continue his impressive pitching. If he reverts back to his first five games, it's likely the Angels could give his spot to J.C. Ramirez.
Still, Nolasco will look to get back to his 2008 status. He pitched a 15-8 season, with an ERA of 3.52. The Angels could definitely use that type of production on the mound this season.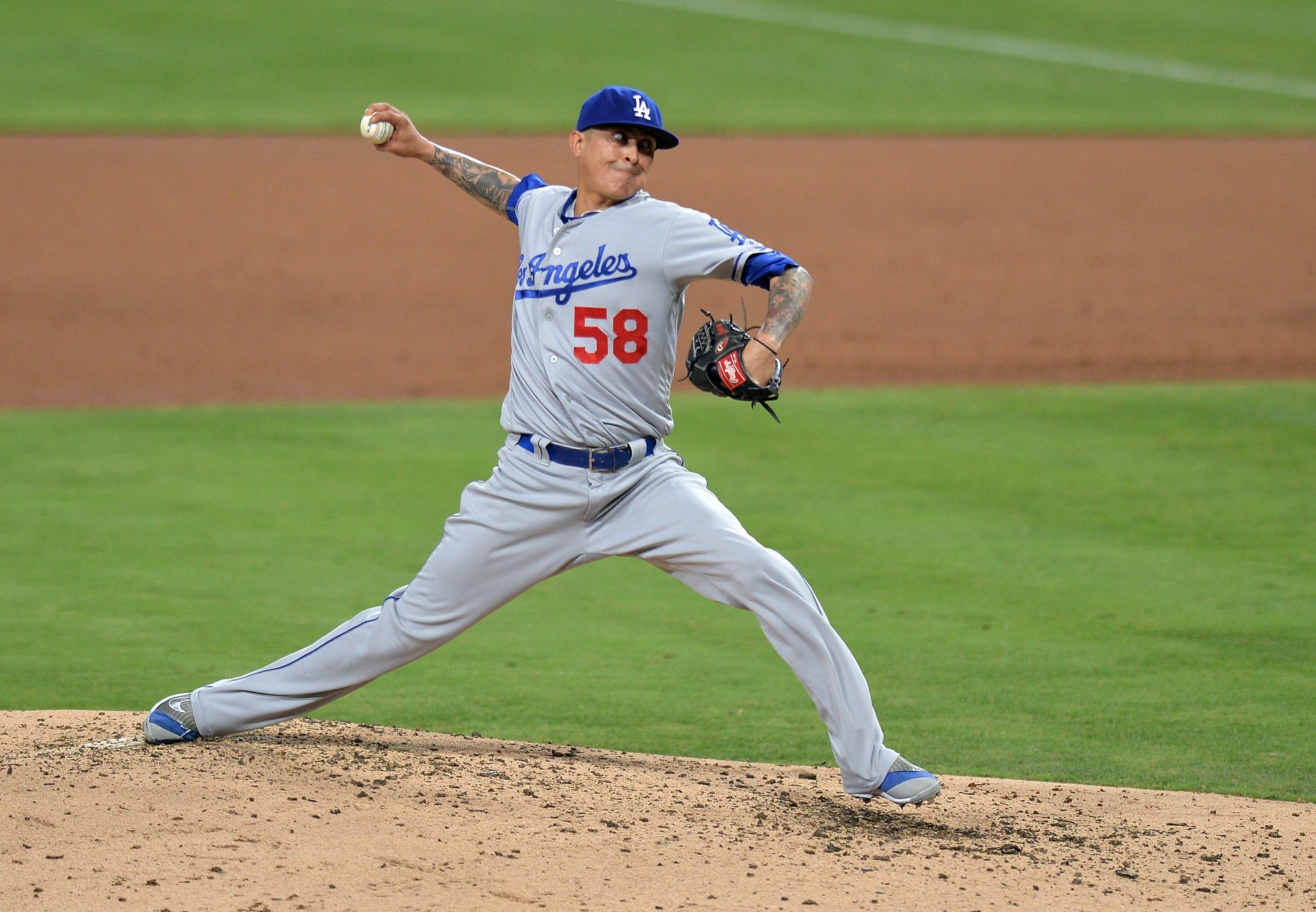 Jesse Chavez:
The Angels signed Jesse Chavez to a one-year deal following the end of last season. The move itself was a headscratcher, due to the fact that he was signed to be a starting pitcher.
Chavez has been a career reliever, starting in just two seasons during his nine-year career. One thing is clear, Billy Eppler knows something we don't with this guy. Another development would be if Chavez lost the starting job to J.C. Ramirez during Spring Training.
However, Chavez pitched in limited action last season for the Los Angeles Dodgers after being traded from the Toronto Blue Jays. He appeared in 25 games and pitched 23 innings for LA.
In 2008, Chavez had a career-best ERA of 3.45 going 8-8 on the season. That's going to be the number the Angels need from Chavez in order for his presence in the starting lineup to be justified.
Still, throughout Spring Training more questions will arise and the season will bring about answers. The Angels first Spring Training game will take place on February 25th, against the Milwaukee Brewers.
This article originally appeared on