Braves' Nick Markakis approaching career-long home run drought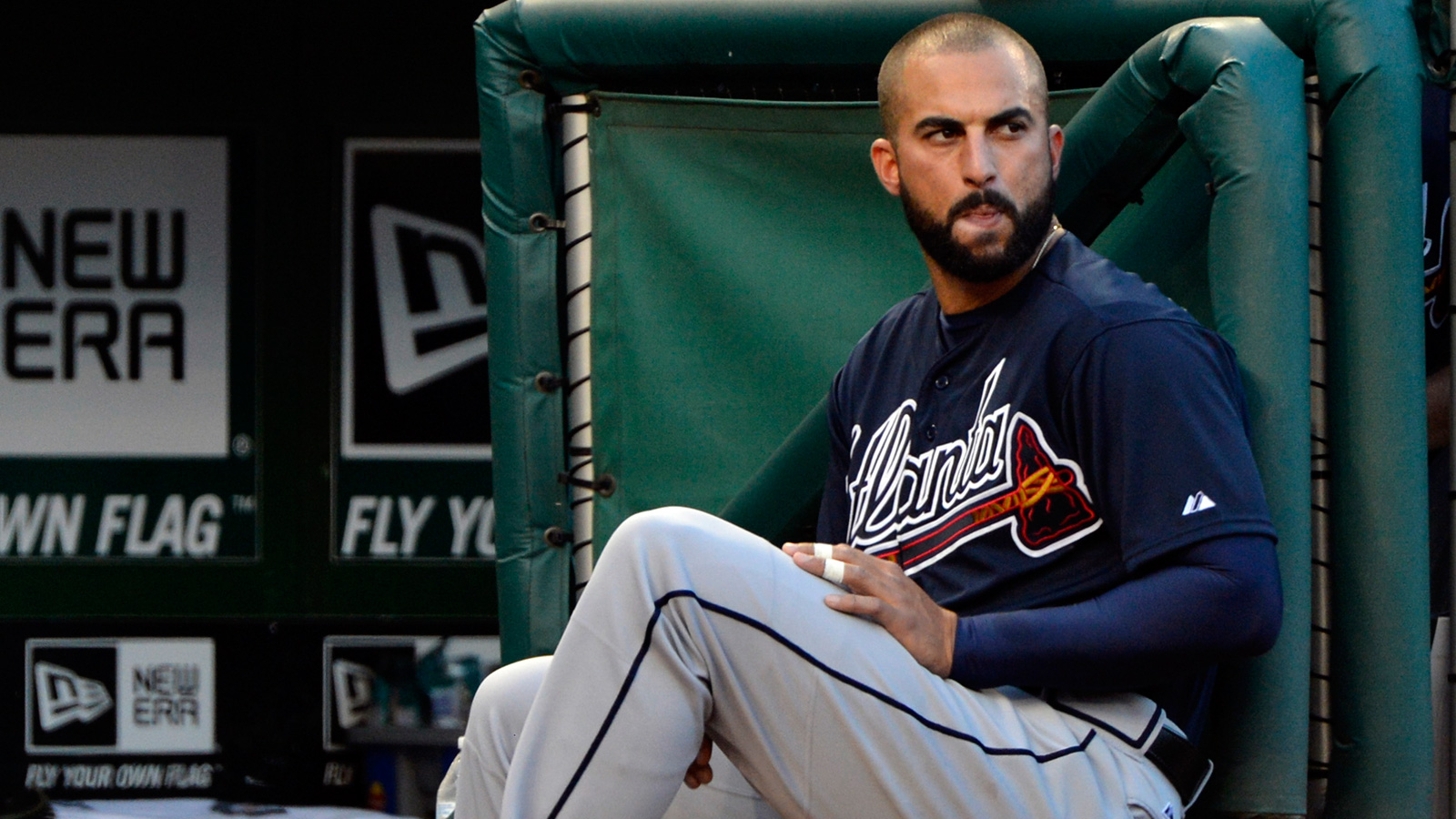 Atlanta Braves right fielder Nick Markakis has hit 141 home runs in his MLB career, but none of those have been hit in 2015.
In fact, Markakis hasn't hit a homer since Oct. 3 of last year, when he was a member of the Baltimore Orioles.
The 31-year-old has hit double-digit home runs in all nine of his prior seasons in the majors, but he seems to have lost some power from his swing after having neck surgery this past offseason.
Markakis' homer-less streak now stands at 55 games, which according to Baseball-Reference, via CBS Sports, is six games shy of his career-high home run drought.
While he hasn't produced any long flies for the Braves this season, Markakis has still been mildly productive at the plate for the Tribe, but not as productive as he has been in seasons past.
Through 50 games played, Markakis has batted in 13 runs, which puts him on pace to drive in 41 runs this season.
Approaching the 2015 season, he averaged 73 runs batted in per season.
(h/t CBS Sports)
Photo credit: Tommy Gilligan/USA TODAY Sports