Braves Bartolo Colon: One More Fantasy Friendly Season Left in Him?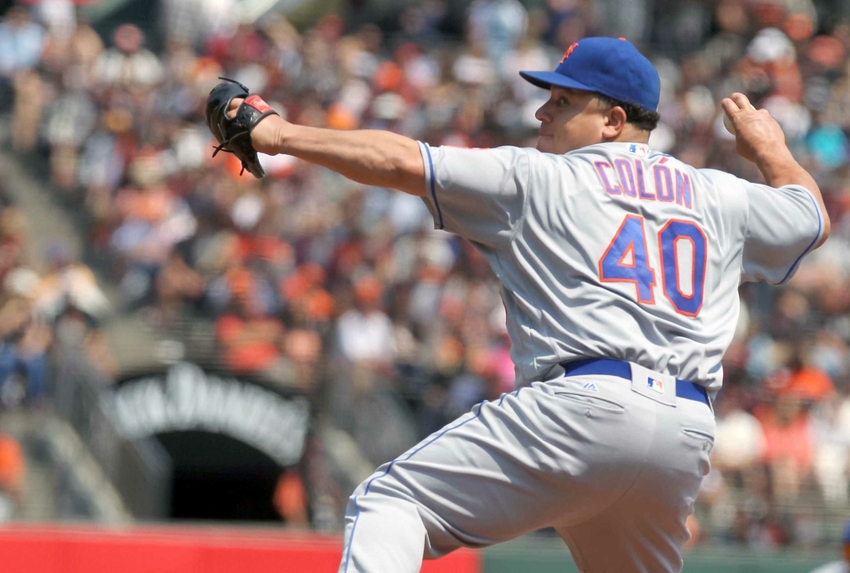 Bartolo Colon is a timeless wonder, and will continue his career in 2017. Now with the Braves, can Colon offer one more fantasy friendly season?
No matter who your favorite team is in MLB, it is universally agreed, that Bartolo Colon is a national treasure. "Big Sexy" will be 44-years-old next season, but that did not stop the Braves from inking him to a one year deal. But, does he have one more solid fantasy season left in him?
Last season, Colon was the steadiest starter for the Mets. He ended the season with a,15 W/3.43 ERA/1.21 WHIP/128 K line, proving to be a quality fantasy performer. In his prime, Colon could overpower batters, but those days are long gone. The amazing part though, is that over the last five seasons he has reinvented himself to the point where he can get batters out using essentially a two-seam fastball.
He adds in wrinkle here and there, but he has mastered his two-seamer to the point where he can dot any corner of the plate, and hitters can not square it up even though they know its coming. Over the last four seasons, Colon has thrown at least 190 IP per season, while not surrendering more than 32 BB each season. His command is impeccable, and it is the key reason why he has been able to last in the league for this long.
Now with the Braves, his fantasy value does not change that much. He is going to eat innings, while keeping in Atlanta in the game for most of his starts.  In 2016, he was even able to raise his GB rate by nearly 1%, to a 43% clip, and maintained a respectable, 34% FB rate. With Colon pitching to contact for the most part at this stage of his career. it is also important to see that he can maintain a decent LOB or, left on-base percentage.
Unsurprisingly, he has done just that, posting five straight seasons with at least a 70% LOB rate. He gives up his fair share of traffic on the bases, but when you post 70+% rate, you can see why he finds success.
Fantasy owners should not target Colon as a must have or high value target, but with his peripherals and recent success, he is a great back-end of the rotation arm. He is the perfect compliment to lets say high upside. yet volatile, pitcher like Robbie Ray for example. He can offset high WHIP guys, while posting solid stats himself, creating a great fantasy mix. Bartolo Colon is a cult hero for a reason, and even though he is long in the tooth, there is no reason to think he can not still keep things going in 2017.
More from Fantasy Baseball Crackerjacks
This article originally appeared on