Bowa says disrespect from Phillies players drove Ryne Sandberg to resignation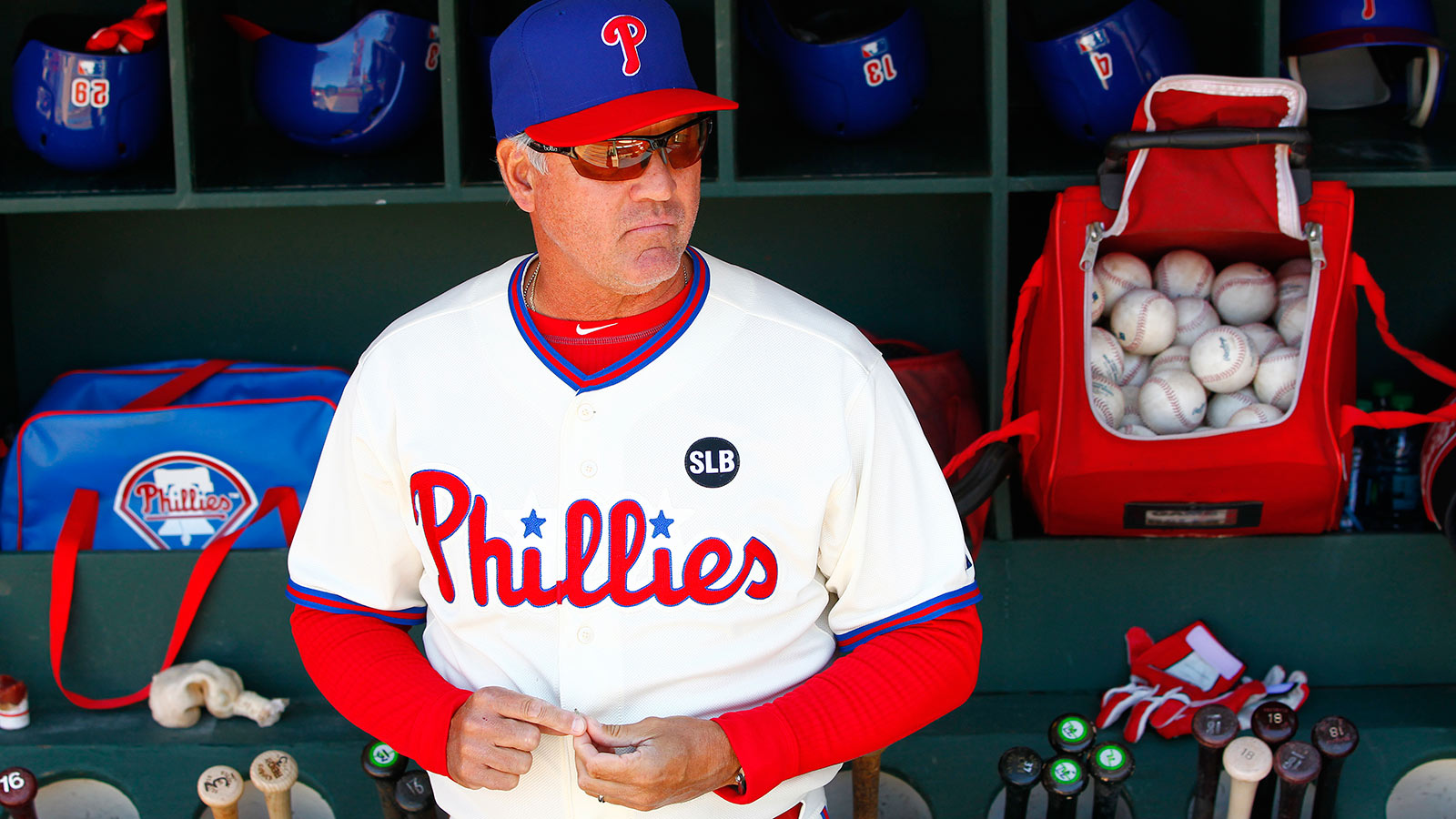 Three weeks after Ryne Sandberg resigned as manager of the Philadelphia Phillies, bench coach Larry Bowa sheds some light on the former Hall of Fame player's decision.
In an interview with CSNPhilly.com, Bowa divulges his account of the conditions that led to Sandberg calling it quits.
While losing was a major factor and undoubtedly exacerbated other detrimental issues in Sandberg's one-plus years with the Phillies, Bowa says that disrespect from players took a toll on Sandberg.
"During his year-plus as Phillies manager, Sandberg was publicly disrespected a number of times by players," the report reads. "Maybe he was partly to blame for some of the incidents because he didn't communicate with his players strongly enough when problems first started. Whatever the case, the lack of respect gnawed at him and it just became time to walk away."
In his first season as Phillies manager in 2014, Sandberg was disrespected multiple times by the team's pitchers, an issue he brought up in spring training.
"That was one issue that bothered him," Bowa said.
His second year as manager didn't improve on that front.
Sandberg was questioned this season by reliever Ken Giles for an intentional walk call, which didn't bode well for the former Hall of Famer.
"It shocked me," Bowa said of Sandberg's furious reaction to Giles. "I'd never seen him that mad. I was like, 'Whoa, who's this? Who just came out of his body right here?'
"That was sort of the straw that broke the camel's back. He went over and said, 'I'm running this team. If I want to put that guy on, I'm putting him on. I'm the manager, you're the pitcher.'"
Later in the season, long-time Phillies second baseman Chase Utley castigated pitching coach Bob McClure for leaving Jeff Francoeur in the game, another incident that didn't sit well with Sandberg.
"Ryno knows Utley is intense and all that," Bowa said. "But what made him mad was Frenchy said, 'Hey, I can pitch two innings.' I'm sure if Chase could do that over again he wouldn't do that. He was looking out for Frenchy. But Ryno couldn't believe it after talking with Frenchy and him saying he could go two innings."
As for his reaction to Sandberg's resignation, Bowa says that he was shocked about his decision.
"It caught me 100 percent off guard," Bowa admitted. "I didn't want it to end like that for him. He never hinted he was going to walk away. It was like a bombshell for me."