Red Sox shortstop Bogaerts in hot water with racy tweet of woman
A night after costing his Red Sox a game with a ninth-inning error for a walk-off loss to the Chicago Whtie Sox on Tuesday, Boston shortstop Xander Bogaerts erred again.
On Wednesday, following a 6-4, 14-inning victory vs. the White Sox, Bogaerts made an obscure tweet of a woman dressed in a T-shirt and a thong.
This was Boegarts' first tweet since the regular season started and just his second tweet since December.
He promptly deactivated his account, but someone managed to screengrab the tweet before the 21-year-old Aruba native shut it down.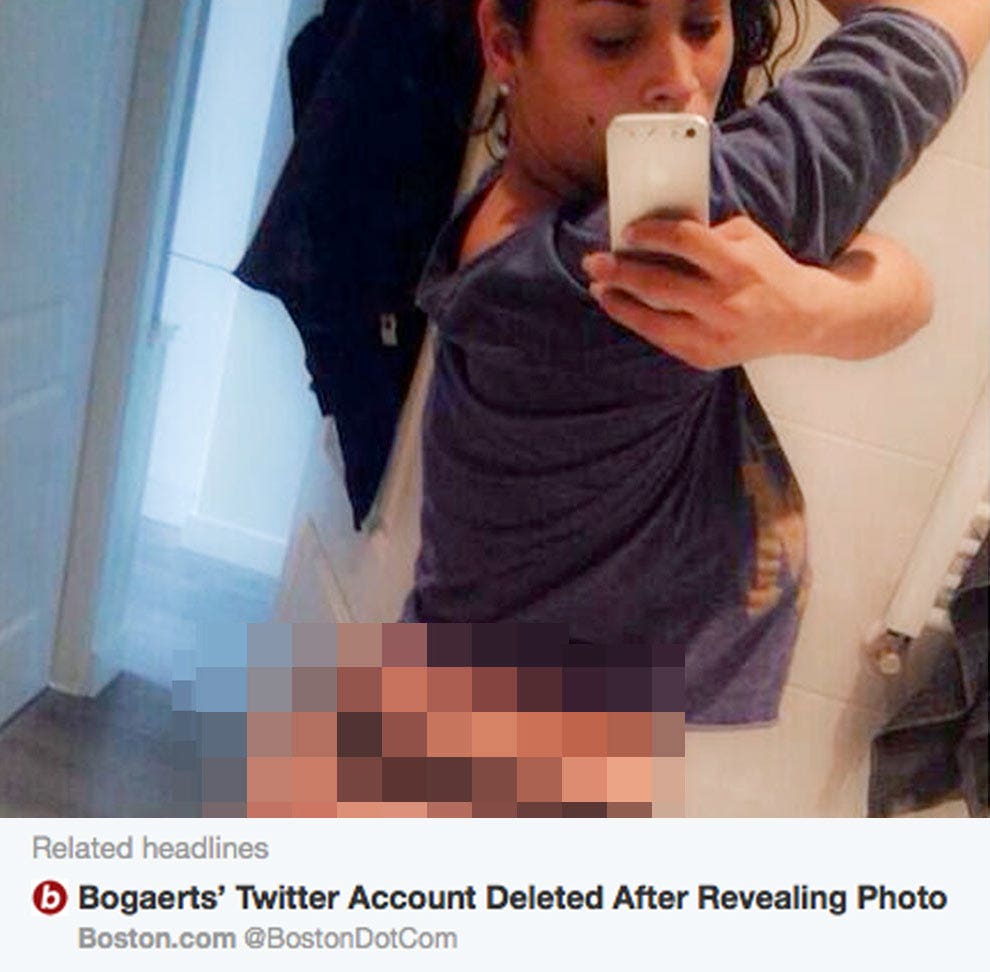 "It definitely wasn't my intention," Bogaerts told the Providence Journal. "Once I found out it was on Twitter, I went immediately and deleted it. One thing's for sure, I don't want it to be a distraction on the team or for me."
However, there was enough time for the Twitter-universe to respond.
Things Xander Bogaerts needs to work on - His defense - Hitting with runners in scoring position - His sexting game Hang in there kid

— John Dominick (@23JD23) April 17, 2014
Xander Bogaerts has reached base safely 25 times in 15 games thus far in the 2014 season, and has deleted his Twitter account once. #RedSox

— Ricky Giove (@rgiove) April 17, 2014
Look at Xander Bogaerts playing the field like Derek Jeter. Oh yeah, at shortstop, too.

— Randy Whitehouse (@RAWmaterial33) April 17, 2014
The Boston Globe reported that Red Sox skipper John Farrell met with Bogaerts regarding the tweet.
"This is an isolated incident," Farrell told the Globe. "He's learned from it. Obviously he's acknowledged an unfortunate situation, a mistake, and he's taken steps to rectify it by shutting down the account. …
"This is one of the pitfalls of social media. I think the most important thing is Xander's acknowledged it and learned from it and we move on."
Bogaerts, who added, "No one's perfect … Be a man and face the situation," said he could return to Twitter in the future.
"Why not?" he told reporters. "It was a mistake. Everyone learns from mistakes."