Boston Red Sox: Sean O'Sullivan heading for South Korea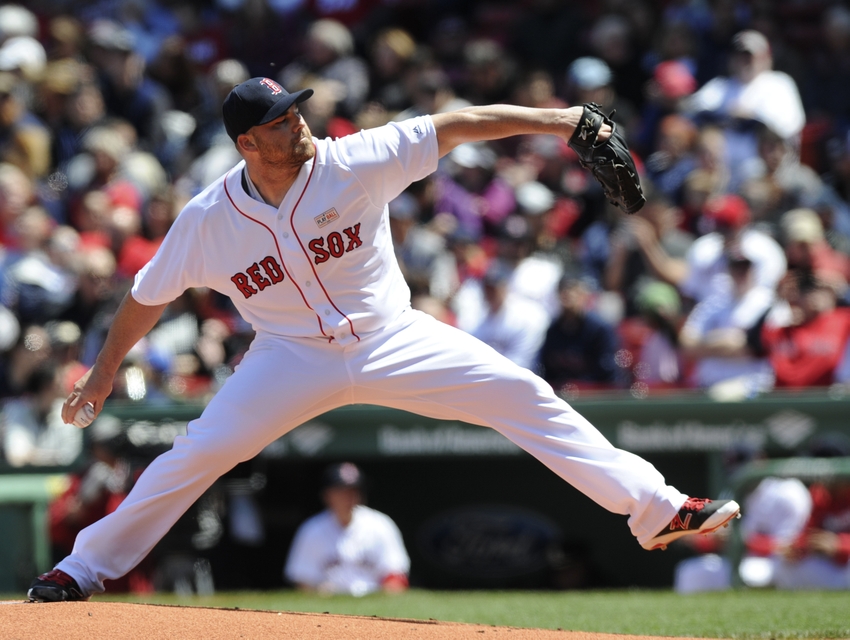 After spending the 2016 season in the Boston Red Sox organization, Sean O'Sullivan is leaving the States to pitch in South Korea.
The Boston Red Sox have a number of players with uncertain futures heading into this offseason, but we now know of at least one pitcher that spent time with the big league team in 2016 that won't be returning.
Right-handed pitcher Sean O'Sullivan has signed on with the Korea Baseball Organization's Nexen Heroes, reports Dan Kurtz of MYKBO.net. His deal is worth $1.1 million.
O'Sullivan signed a minor league deal with the Red Sox last offseason and spent most of the year in Triple-A Pawtucket. He made five major league appearances with the Red Sox, including four starts, going 2-0 with a 6.75 ERA.
While he didn't pitch particularly well, the Red Sox did win all four of O'Sullivan's starts thanks to his offense providing 39 runs of support. As an emergency fill-in for the rotation, the best the Red Sox could hope for was to have him go around five innings and keep the team in the game. By those admittedly low standards, O'Sullivan did what was asked of him.
His last major league appearance would come on July 8 in a no decision against the Tampa Bay Rays where he gave up four runs in five innings. The Red Sox placed O'Sullivan on the disabled list with knee tendinitis the next day, clearing a roster spot for the freshly acquired Brad Ziegler.
The right-hander would eventually return to Pawtucket to finish out the season with eight more starts, finishing the year at 9-6 with a 4.02 ERA over 19 starts for the PawSox.
The loss of O'Sullivan depletes Boston's rotation depth at the minor league level, but it's not a significant setback. Younger prospects with more upside could get a shot next season if the Red Sox are scrambling for a spot starter, while finding a fringe pitcher of similar caliber to O'Sullivan shouldn't be too difficult.
More from BoSox Injection
This article originally appeared on