Boston Red Sox: Pitching should be the main priority this winter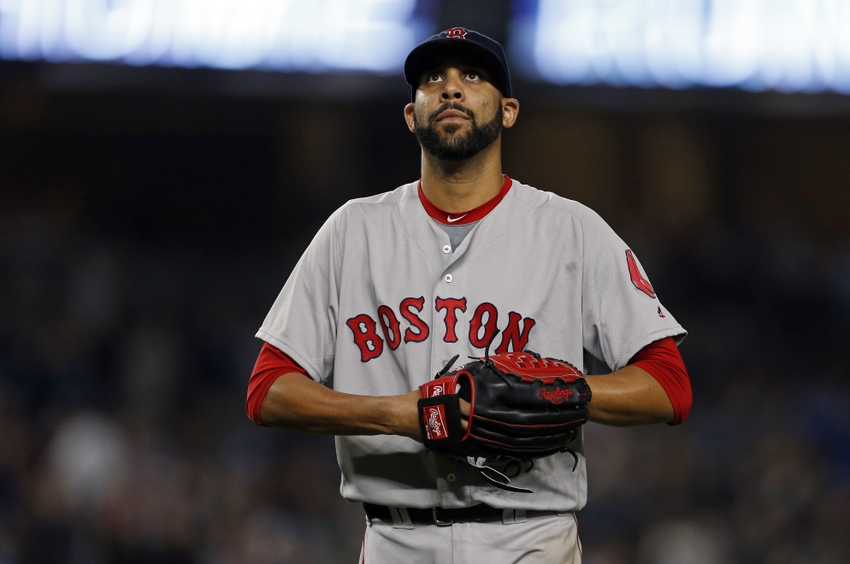 After the starting pitching choked in the postseason, shouldn't that be the biggest priority for the Boston Red Sox to improve on in the offseason?
Happy holidays, Red Sox Nation!
When Thanksgiving comes to a close and Christmas becomes the next big holiday around the corner, the Boston Red Sox should consider having starting pitching on the top of their Christmas list.
As we all know, the Red Sox had one of the best offenses in all of baseball last season, leading the Majors in averaging 5.42 runs scored a game. Losing designated hitter David Ortiz is a big blow to the lineup, but there are many replacement options the Sox have for that position. Many of which will not decrease the average of runs scored.
You have available free agents like Carlos Beltran and Brandon Moss that wouldn't put up David Ortiz numbers, but could still contribute offensively more than hurt the team.
I didn't mention free agent slugger Edwin Encarnacion because he is asking for way too much money. I understand his résumé swinging the bat is impressive, but you should not be paying a guy that only hits $125 million. Besides, your lineup is already very dangerous even after losing Ortiz, so why not go after someone cheaper that will still contribute?
If the Red Sox wanted to spend the big bucks on someone, it should be a starting pitcher. After we all watched Cy Young winner Rick Porcello have his worst start of the year in the postseason, the $217 million dollar man David Price falling to 0-8 in career playoff starts, and Clay Buchholz not being able to go 5 innings, we should reconsider getting someone with more or better playoff experience.
Don't get me wrong, Porcello and Price are a great 1-2 combo to have in your starting rotation, but in the regular season. Yes, they were huge reasons as to why they made it to the postseason, but if you want to contend for a championship, you need to bring that same success you had in the regular season to October, which what the two men failed to do.
When Price was signed last December and said he was just saving all of his postseason wins for the Red Sox, it seemed like a big fat lie to me. And if it wasn't a lie, which it obviously wasn't, he simply peed his pants, like every other postseason start he has had in his career.
With the early rumors of Justin Verlander being traded to Boston, it doesn't seem like a bad idea even with how much he is worth. No matter how you look at it, Verlander has something Price and Porcello can't say they have, BOTH regular season and playoff success.
In the end, the Boston Red Sox have two good starting pitchers for the regular season. Last time I checked, a baseball teams needs five good starting pitchers if they want to be successful.
The offense will most likely stay the same even with the absence of David Ortiz, but pitching is a bigger question mark than people think.
More from BoSox Injection
This article originally appeared on