Boston Red Sox: Pablo Sandoval Will Have Chance to Start in 2017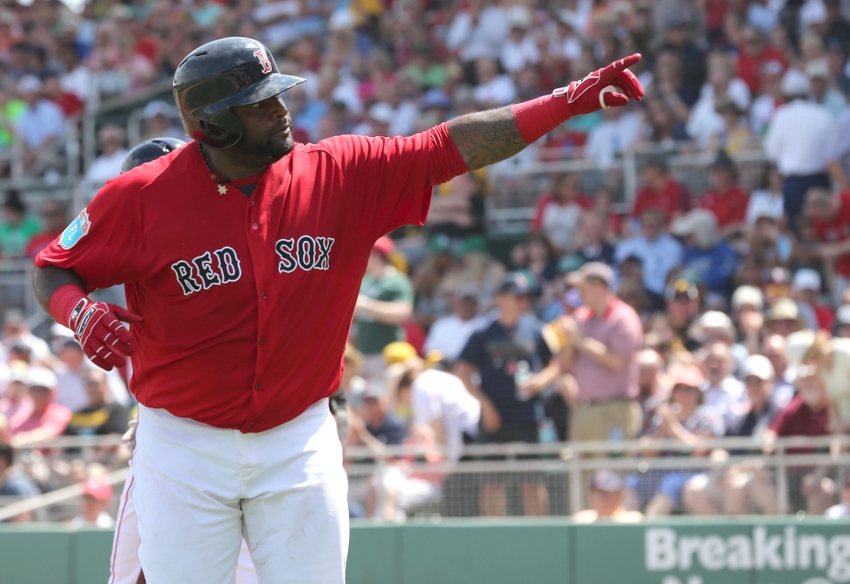 New reports suggest that Pablo Sandoval is expected to get another chance to start at third base for the Boston Red Sox in 2017.
Panda fans have a reason to rejoice once again. After a dismal 2016 season, Pablo Sandoval of the Boston Red Sox will have a chance to win back his starting third base job, reports Peter Abraham of the Boston Globe.
For Sandoval, this is a welcome chance given what happened last year. He appeared in just three games and recorded only seven plate appearances before suffering a shoulder strain and landing on the 15-day disabled list. The injury worsened, and he underwent surgery to repair the wound. Unfortunately, the recovery eliminated any hopes of a return to the field before the end of the season.
In his absence, the Red Sox acquired Aaron Hill from the Milwaukee Brewers in exchange for a few prospects. Hill had posted a solid first half of the season at the time of the trade, but things quickly went downhill, so to speak. He batted a depressing .218 across 47 games with average defense and non-existent power.
More from Call to the Pen
Even in 2015, the Boston Red Sox received very little production from the hot corner. Sandoval, whom they had signed to a five-year, $95 million contract in the proceeding offseason, struggled to replicate his solid past. He started putting more balls on the ground, and his batting average dropped by 30 points.
Sandoval was supposed to be the solution to their third base problem; but after two seasons, it seems as if the answer has not been found. The Red Sox need to find a way to get some form of production from the hot corner, even if it is just league-average at best. Abraham notes that Travis Shaw, Brock Holt, and Marco Hernandez could potentially fill this role.
Another wild card to toss into the mix is Yoan Moncada. The 21-year-old Cuban made his major-league debut in September of last season, and it did not go as well as anyone had planned. In a tiny sample size of 20 plate appearances, he smacked a double and three singles with an astronomical 12 strikeouts. He performed exceptionally well in the minors, and it is entirely possible that he could break out next season.
Still, the Boston Red Sox will probably have some level of commitment to Pablo Sandoval. Sure, gambling on his revival is not the best option, but they have other in-house options. He still has $58 million remaining on his contract, and that alone could be the difference between him getting the starting job or not. The Red Sox clearly want to get some amount of return on their investment. How long of a lease Sandoval will get, however, remains to be seen.
This article originally appeared on